This article first appeared on Sonicbids
With technology advancing at such a rapid rate, music tech is coming right along with it. There have been some incredibly useful musical devices that have come out (or that have become more universally applicable) in recent years, and I'm a huge fan of anything that helps the workflow. Here are some of my favorite accessories that can be used by any musician.
Image via iclarified.com
The iRig PRO is an extremely powerful little audio interface that's a perfect on-the-go tool for any iOS user. Though the iRig products were originally marketed primarily to guitar players, the iRig PRO is an extremely versatile 24-bit device with an onboard 1/4″/XLR combo jack, a gain knob for the preamp, phantom power, and a MIDI input. This means that anybody can connect a guitar/bass, microphone, or MIDI keyboard straight into an iPhone or iPad to get a decent-sounding audio recording wherever they happen to be.
Cost: $145.99
Where to get it: Many online retailers, such as Amazon.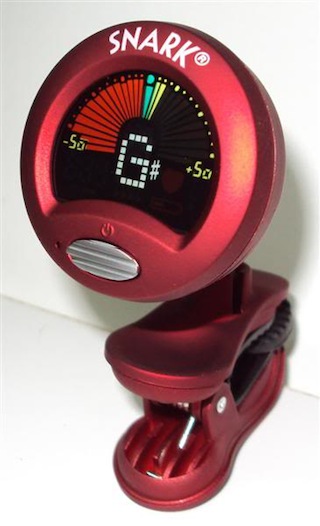 Image via weloveshopping.com
Here's another example of an originally guitar-oriented product which can now be used by all instrumentalists. The Snark SN-2 is the perfect portable chromatic tuner for anybody needing something highly accurate that's small and hassle-free. Once you clamp it securely onto your instrument, the display can be swiveled and tilted on a full 360-degree axis, and the extremely bright and clear screen will ensure that you can see your intonation at all times. There's even a metronome included on this model.
From personal experience, I will say that these break fairly easily. However, the convenience and accuracy factor is so high that I've replaced it without hesitation upon breakage.
Cost: $12.99
Where to get it: Music stores or online retailers such as Sweetwater.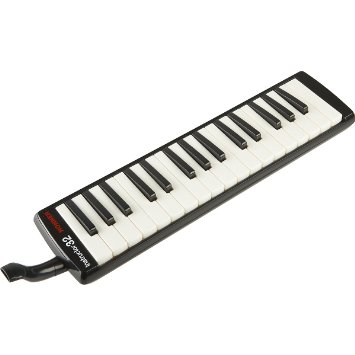 Image via amazon.com
The melodica is an extremely fun little instrument, but if you haven't owned one before, you may not realize just how useful it could be. Though the cheaper ones may be a bit of a pain to keep in tune (making them difficult to use live or in the studio), there's a huge advantage to having a portable keyboard around that doesn't require power or connection to another device. Perfect for writing or practicing parts when on the road or waiting around anywhere, the melodica, quirky as it may be, can be a powerful tool.
Cost: $35.89
Where to get it: Music stores or online retailers such as Amazon.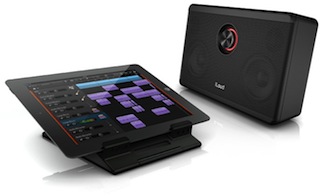 Image via ikmultimedia.com
What's better than a portable, high-quality monitor that can connect to your portable devices wirelessly over Bluetooth? One with a 1/4″ and XLR input that can be simultaneously used as a portable guitar/microphone amp! The iLoud was designed to give those who do remote recording with their portable devices a high-quality speaker for playback, but just as useful for those who just want a nice speaker to use on the go. It's roughly the same dimensions as an iPad, fitting easily into your backpack or laptop case.
Cost: $219.99
Where to get it: Apple product dealers or online retailers such as Amazon.
Image via mackie.com
The Mackie Onyx is a great tool for bands and audio engineers that need to record rehearsals or live sets without having to buy an entire studio rig. On the surface, the Mackie Onyx boards are designed like any other, allowing you to mix a live band during rehearsals or concerts. However, the Onyx series was one of the first to have FireWire outputs, which can be sent straight into your computer to record into your favorite DAW. One device that can both monitor your band and record it is a very powerful tool, and you'll find yourself listening back to rehearsals and gigs far more once it's made so easy. It's available in multiple options based on the size of your group: eight channels with three mic preamps, 12 channels with four mic preamps, 16 channels with eight mic preamps, and 16 channels with 16 mic preamps.
Cost: starts at $424.41
Where to get it: Music stores or online retailers such as Amazon.
Dylan Welsh is a freelance musician and music journalist, based in Seattle, WA. He currently plays in multiple Seattle bands, interns at Mirror Sound Studio, and writes for the Sonicbids blog. Visit his website for more information.