How to Use Texture Overlays
Colin Smith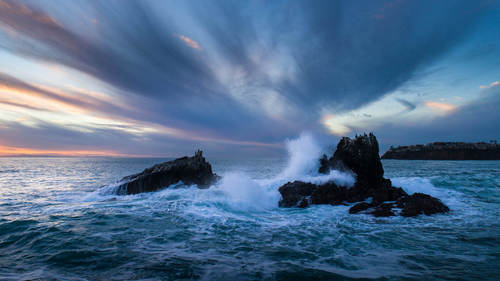 How to Use Texture Overlays
Colin Smith
Lesson Info
2. How to Use Texture Overlays
Lesson Info
How to Use Texture Overlays
adjustment layers. I'm gonna grab this one here in to do a very simple one here. Now, one of the things that I find that people like to do a lot and just give you a little heads up like the ideas that I'm doing here for these top 10 things I run of site photoshopped cafe dot com. Maybe you've heard of it. I've been doing it since 2000 and 17 years with head 30 or million visitors through there get about half a 1,000, visitors a month. I get a lot of messages from people and a lot of the message people. How do I do this? How do I do that? And I've had this, you know, for the last 17 years. Eso a lot of these examples and give me these 10 are some of the top 10 most requested things that I'm getting from people that they're like, How do you do this? So I just figured I would give you a reasoning Why I picked these 10. So that's where we go. So one of the things that people love to do is they love to take a picture or they want to take a picture and make it old, black and white, except f...
or something, you know. And obviously here is probably gonna be the boxing gloves. You know, you're gonna be the part that you wanna leave in color. You want to do everything black and white. So and this stuff is so easy compared to how it used to be, you know, like I started. You know, like I say, you know, before layers and layers came out, it was like, Oh, my gosh. Awesome. Because I remember doing a magazine cover once with punctuation mistake, and I had to clone stamp it out and redo it. Yeah, layers of your friend. All right, so moving on. So we're gonna do black and white. So what we're essentially going to do is we're gonna use an adjustment layer. All the adjustments are appear on the image adjustment and a lot of the time you don't want to use them here. You want to use them in the adjustment layer. And the reason we use an adjustment layer is two big reasons. One, the adjustment layer is nondestructive. That means that you can go back and you change it later. after you've saved the file because you can change anything. If you do multiple, undo and redo, Right. But if you save the file, you lock it away. You pull it back a year later. If you can change it, then it's not destructive. So that's one reason we use Les Mosques. So that's coming here. We're gonna play a black and white adjustment layer, and we're just gonna go here. I said late Masterman adjustment leaves. All right, so you can do that. You can just, you know, move these around till it looks. Go to grab that little finger thing, and you can kind of move it in different areas and craft the black and white to get just the right kind of tones you want. Now, remember, I said is to Parson image. There's color and luminosity right now. We're not changing the color, but just changed the luminosity. So we the luminosity is what parts of this do you want to be bright? What price? You want to be dark. They are based on the colors. So right now I want the coming in a little light coming into here looks kind of cool, you know, we can just play around with it a little bit and notice how it changes the underlying colors in those areas. So that's number one. That's a great thing about adjustment layers. You double click on it. You could always get back, and you can change it later. Right now, the reds obviously affect the skin tones. Just remember that now the other thing. That's great about as it comes with a built in lay a mosque. And so we've got the layer mask here, and one of the steps we're gonna be doing in a little bit is, Lam asks. So I'll explain it Maurin death and a little bit. But for now, if it's white, it has absolutely no effect. If you hold down the shift key and click that must, you can turn it on and off. It doesn't change anything. If it's black, then it's hiding that contents of that layer and old invert want to show you. So if I had control, I that would be command I on the Mac. Now we inverse and noticed that a black must completely hides that layers. If I turn that layer on and off, you can see that is completely hiding that layer. All right, so we're gonna go back here. What we want to do is just hide it where these boxing gloves are. And as a demonstrated black hides while the white shows the contents of that layer on the grab a brush by hitting the beef, a brush key, you can go up here and you can change the hardness of the softness of your brushes. And what we want to do is make sure a passage he's turned all the way up to 100 and then we're just gonna paint on here, and I'm gonna use the left bracket key to change the size. Now I'm using a Wacom tablet, so I could actually just sit the well on there. But since you don't all have one, I'm not gonna do that. And we can just go in here now and we can just paint back where I want to color to go. And this is like used in a very cliche way, like every time is a picture of a person with a rare grows. They will do the roadside purposely did not do it, Rose, because, you know, I didn't want to. That's been done 10 zillion times. And and so you can just paint on the layer mask. Maybe a little bit in the bottom. There. Kind of get a little bit that color that below. Going in there maybe looks a little more interesting now. It doesn't look horrible. Let me undo it twice. And we go. That looks better. And so essentially, you know, you want to do partial color. You could do that. You can do that with any type of adjustment layer. So, you know, if you're doing something different, uh, like, for example, let me go back to bridge, cause I've got a bridge set up in my folder. So his photograph I did, uh you know, you'll see lots of this stuff. Tomorrow's it's something to do with the drone. So say you wanted Teoh. You know, do some color stuff like you wanted to warm it up and you went into curves. Don't worry too much about the curves, adjustments, what I'm doing. I just want to make some kind of adjustments that can show. Show you how you can work with this. It's maybe we're bumping up the contrast a little bit. Then we go and it doesn't necessarily look good in the middle. You just kind of went around the edges, you know, because the middle here recover pencils, tower here. We want that to look good. So we just go in here same thing, grabbed that black brush, and then we can just paint on there and we can see that we can do that adjustment. We want to kind of lighten it up here, change the focus of the image to this putt because, you know, it's just a part of the image that is Thea focus of attention. And you could just kind of paint that around and play around with it. And then you can see what we did is rather than just the whole image, we just kind of adjusted around there. So that's a really powerful tool. And it works with any type of adjustment, Um, something that used all the time. So that's how you do a partial adjustment. So there's adjustment layers will change
Ratings and Reviews
Colin is a Photoshop expert and shares answers to the top ten questions he's been asked, it was a great class!​
Just watched the Live Class of this course, and it is by far the most entertaining and interesting class. There is no time for anything except to learn learn learn, Colin is a great instructor, he answered so many of my questions about Photoshop and explained every feature thoroughly (without losing my attention, mind). Thank you very very much!
Student Work