Utilizing Resizing and Cropping
Colin Smith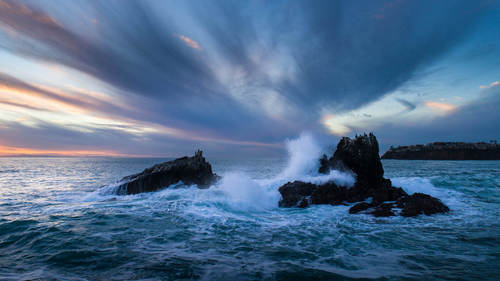 Utilizing Resizing and Cropping
Colin Smith
Lesson Info
5. Utilizing Resizing and Cropping
Lesson Info
Utilizing Resizing and Cropping
resizing cropping. I'm going to double click. This is two reasons one would crop, which is probably more bit when I say two reasons that I can think off. It doesn't mean there's not this president. Lots of things that I didn't think of. Okay, so, um, cropping you. Actually, I have three reasons now. Wants to get rid of distractions. Number two is to tighten up the composition, and number three is to make it fit a certain size for printing, you know, so you don't have to buy a more expensive Matt or frighten is a tip for you. If you have a printer, Goater like, wherever you go by your match from find out what signs that have available and then make your prints fit that size because a custom Matt is really expensive. All right, so anyway, so here's a picture here, and, you know, it's a beautiful picture, right? Um, what's it off? I mean, is it is it about that? It's kind of cringe e, huh? Like the expression on your face is, there is just kind of fringy. It's like, you know, this is like...
a beauty pie. Cringe cat challenge for YouTube and I was like, What's on with expressions that part of the story, like, you know, like, why is she acting that way? And, you know, and is that the first thing you start to think about the foot? Well, is she supposed to be there as opposed, is it not? The whole point is now we're distracted by something that is a good definition of a distraction. Is when you're thinking about something that's not important to the photograph. Who cares? She's completely unimportant. He has nothing to do with this photo. This photo as a father and I assume his daughter taking a walk down the park, right, So that's crop out her. So we're just gonna choose the crop tool. And now there's some things you can do in the carpet so you can do all these things. We can choose original ratio. So if you're like me and you're a miser and you don't want to buy the expensive mats, then do that cause it's gonna keep it to the size, right? So, you know, I'm not actually miser, but I thought it be funny to say that. So anyway, so we're gonna go here, but notice it constraints the proportions. Now when I do that, so I can do that. And then there's another little thing here, which is 10 X key ex extra change the orientation. And so if you want to do that, you could change the orientation. You can recompose that to be a really tight composition. Or of course, you could just, you know, like this. And we're gonna just, like, change it around a little bit, you know, maybe there and we had enter. And now you know we have a much more pleasing composition, a much simpler composition. There's no doubt what it's about, you know, now you're probably focusing on that girl in the blue on the bicycle, and you know, you could just keep going and find more more distractions. But the point is, when people look at this, it's like a it's it's your father and the daughter taking a walk down the path Very simple. So that's one reason you would want a crop. And the other reason you wanna crop is he is a photograph of Shut This with my drone and was actually the one that used for the thing for the course So this was shot from from I D d. I spent four pro, I believe. And so this is near where I live, and I This is the kind of stuff I photographed, like mostly, I love ocean escapes. I love sunrises. I love sunsets. And I like toe capture. Moments of, you know, to me, this is very majestic. So, you know, I might want to put a picture of this, but like, what? Size. And this is something. Oh, my gosh. I couldn't believe how many people get confused over how to crop an image to print. Now, you want a printed it a certain size, right? So we grabbed the crop tool here. And what happens is people go into the Russian and I don't know anywhere in a six by four, you know, um and then they go and in a hit, enter. And then it's like, how big is it? You know, it's really quite easy. Really, really easy. What you want to do is you want to go up here, you go under here, and this is what you do. You choose. Well, jeez, whatever I chose. Um, go here and then you choose with height and resolution. That's what the W stands for. So we're going to go here and I'm going to say, you know what? I want to make this. I want to do an eight by 10. So I'm gonna do this 10 by eight. You know, if I want to do it that way or want to do the other way, I can flip around. See that? There we go. And the reason that it kind of looks weird, like that's just get change the orientation with the X. Yeah, I should get a plight first. We will apply in a minute. Okay, so we do that and then we say, OK, what resolution Joint, Print this act. So, you know, maybe I'm on an Epson printer. I want to do and that's all you gotta know. SAP is very, very simple. So you just know with high resolution type in the size. But if you don't put the resolution in, you're going to get in all kinds of trouble because it doesn't know. But here's the thing. I can scale this. Look at this. Wherever I had entered, this is gonna crop that down to those dimensions. So, you know, I'm here. I want to do, um you know, I can rotate it. You know, you can do all kinds of weird things. Let me just escaped there, and we're gonna go here. And so I'm sure the three sixties in there that I'm through dumb, and then I'm just gonna resize this. I probably should have got so carried away. We're frakked dating, and I was getting a little wild there. Let's just kind of bring that back. It's easy to do that when you're now. I'm obviously if I'm gonna print this on an eight by 10 I'm obviously gonna have to sacrifice something in the photograph. You have to crop it. So maybe it would be a better idea to have done, you know, different, different size. But in this case, we're doing an eight by 10 and ah, so you just want to, like, move it over here, composed the picture, and you see OK, this is what it's gonna look like as an eight by 10. And then when you hit enter to apply it now it's gonna crop that down. And that is gonna be a about 10 looks like kind of images going to image now. Image size. Thank you. On the image. Size like eight by 10 inches at 300 3 60 sir. So you don't have to, like, figure it out. You can just choose. If you use with high resolution, you can crop the image to the exact size that you want to put. And if you do that, you're gonna get a better result because of you. Print on an Epson Printers. Say, for example, with 360 is in native resolution. And you do that at 3 50 it's gonna look a lot better at 3 60 You do it. 3 73 60 is going to look a lot better because it's a native resolution for that printer. So if you do that, you crop your sizing Hewlett and dough you let adobe do interpellation, which I think is another one of the things we're gonna talk about. Then you're good to go
Ratings and Reviews
Colin is a Photoshop expert and shares answers to the top ten questions he's been asked, it was a great class!​
Just watched the Live Class of this course, and it is by far the most entertaining and interesting class. There is no time for anything except to learn learn learn, Colin is a great instructor, he answered so many of my questions about Photoshop and explained every feature thoroughly (without losing my attention, mind). Thank you very very much!
Student Work