Action Sport Photography with Red Bull Photographer Corey Rich
Corey Rich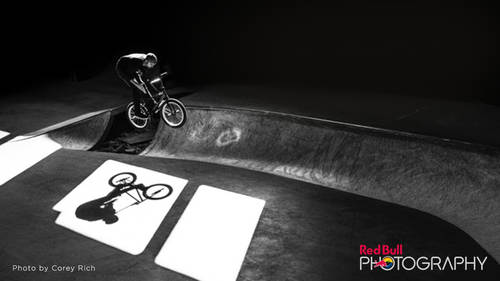 Action Sport Photography with Red Bull Photographer Corey Rich
Corey Rich
Class Description
Being an action sports photographer is about more than getting freeze frames of famous athletes. It's about documenting the experience of people for whom the line between passion and work is blurred. At his or her best, the action photographer tells compelling stories that show us at our most daring, fearless, and adventurous.

Corey Rich is one of the world's leading outdoor adventure and action sports photographers, adept at distilling the essence of extreme action sports and adventure travel and lifestyle.  In addition to documenting extreme sports for Red Bull, Corey has worked for many of the biggest brands in the world.  This is your opportunity to follow Corey as he prepares for a shoot on location, and learn how he evokes powerful brand stories like those he has made for Red Bull. 

Join us for this live class, and you will learn:


How to work with a client, and shoot with their brand in mind

How to prepare yourself and your gear for a shoot in an extreme environment

How to take photos of extreme sports pros, and work with variable light conditions
This class will stream live from the location of the shoot in Lake Tahoe. Corey will be shooting Red Bull athletes as they perform at Ski Mountain Terrain Park and at a nearby BMX park. There will also be a live session from a Tahoe cabin to discuss photo theory and Corey's experience of building his photo practice and working for Red Bull. 
Class Materials
Action Sport Photography Gear List
Ratings and Reviews
If you're looking to learn from one of the greats of action photography who also happens to be an incredible instructor, look no further! Corey Rich and his fantastic team will show you every facet of being a great action photographer and they share all of their insights from A to Z. Their instruction is heartfelt and they laid it all out there for everyone's benefit. A huge thank you to Creative Live and Red Bull Photography for bringing this to the world. This is a must have class in your library!
I really enjoyed this class! I am not an "action sports photographer" -- just an avid photo enthusiast, and I found this class highly informative/interesting. Corey has a very down-to-earth quality in the way he presents information... a regular guy, who knows a ton, and is sharing his wisdom. Clearly many topics/tips were off-the-cuff as he ran into situations during his shoots -- it just felt very "real" -- like I was there with him, getting a private lesson. There was quite a bit of info dealing with camera cards/photos/apps that was ubiquitous to any photographer. And then it was interesting to hear about his travel bags and what he brings to shoots (a ridiculous amount of gear, but everything with a purpose). There are hours of on-site filming for an outdoor ski and an indoor bmx shot... with Cory trying/failing/succeeding in many attempts at things -- just like a real photo shoot would happen. His advice for capturing a good/workable shot from the get-go and then spending the time on the riskier/more-creative shots, was solid -- as far as keeping your clients happy no matter what. I was genuinely surprised at how interesting/useful I found this class (being that I rarely take action shots) -- and I'd encourage any photo enthusiast, or person in the earlier stages of any professional photography career, to check out this class. My one piece of constructive criticism for Cory/CreativeLive -- try to represent women? This class only had the briefest of inclusion of females, and left me with the impression (I'm hoping incorrectly), that the world of action sports photography, is a man's world.
Student Work