Adobe® Dreamweaver® Creative Cloud® 2014 Updates
Janine Warner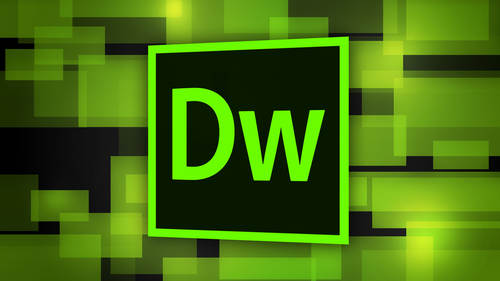 Adobe® Dreamweaver® Creative Cloud® 2014 Updates
Janine Warner
Lesson Info
1. Adobe® Dreamweaver® Creative Cloud® 2014 Updates
Lesson Info
Adobe® Dreamweaver® Creative Cloud® 2014 Updates
welcome to Adobe Dreamweaver CC 2014. Yes, these are the features. I couldn't teaching my class quite yet. But now I get the sneak him in and show you the too cool new features that will really save your time with live view in Dreamweaver. You may notice if you're looking at the welcome screen that they're a couple changes here. Nothing real dramatic. Just some nice shortcuts to the site templates that I showed in my class. Fluid grid layouts we didn't get to today, but definitely something worth exploring as you learn more and the site set up process that crucial first step. So just kind of nice to have those shortcuts there again. Nothing dramatically different here. You can still find shortcuts to pages you've just opened. So if I want to go back to a document I just had open, I can simply click on that, and it's opening my most recently open page. I'm gonna go into live, you remember, live you is what displays all of the newer features like this font. The way I really wanted to app...
ear. I'm gonna double click to seek and see a little more of the page working in a very limited space here so we can capture it well on video. Usually I'd have a much bigger workspace, but live you has long been the only way to see features like fonts like I'm using on this headline. But having to switch between live you and design dio is kind of a pain when it comes toe workflow. So the two new features I want to show you that I really am happy about both add additional editing capabilities from within live you. So it used to be that you could not edit text in live you. Now if you double click and let's see if I can get work there we go double click on the text, and this box comes up. Now I can actually edit text, add text, adjust text even with live you on. And that's not all. There's even more. The really big change is now. If I click on an element in live, you you'll see this little blue tab, and that blue tab gives you access to attributes. If you know anything about the HTML image tag, you know that there are a number of attributes the source being the actual name of the image and its location relative to this page, I can use this Little Brows file. If I wanted to change that image, I can do all that right here. Even in live you, there's no a title field. Thank you, Adobe. In the image attributes of HTML, you have an option of including alternative text or title text. Alternative text appears if an image doesn't display and it's the text that is read to someone. If they're using a screen reader because they have a challenge with vision or if they're using a screen reader to read the page to them because of a disability in the all text field, you usually just type what you need. Now I'm all flustered in the all text field. You're just gonna type whatever this image is. So it's just a description of the image. In this case, I might put eager it hunting. It tells somebody what the images if they can't see it. But the title text is what actually appears on the screen in the browser when you roll your cursor over the image and previous versions of Dreamweaver didn't have a title field, so It's kind of nice to be able to add that in now. Of course, the link let's may link this image to another file or change that link if I want to. Target lets me specify whether it opens a new browser window or not. If I choose Target, underscore Blank, it'll open in a new browser window or a new tab, and I could even change the heightened with. So essentially any attributes of any element that you can select can be edited in this nice little quick edit window. New and Dreamweaver CC 2014. Overall, you won't find any radical changes. Remember that Adobe is now making incremental updates. So they've already been a number of updates since Sisi was first released, and I'm sure there will be a number more moving forward. I'm Janine Warner. Thanks so much. We're spending this time with me for learning a little more about Dreamweaver. I hope I've inspired you to go further and I wish you all the best with your Web designs. See you on the Internet
Class Materials
Adobe® Creative Apps Starter Kit
Adobe® Dreamweaver® Creative Cloud® Working Files
Ratings and Reviews
I love the way Janine teaches! She's so conversational - engaging, humorous, articulate. She makes the information accessible. I have read and watched several books and video learning courses for Dreamweaver and I still feel lost. Janine took some of the most frustrating components of CSS and other confusing aspects of Dreamweaver, like understanding the difference btw something as simple as margins (space outside div) and padding (space inside div), and presented them in a way that I wondered why I was ever confused. Thank you for these incredible courses. I am a full time artist/oil painter (billinmanart.com) and I listen to them while I work (and sometimes find myself glued to the screen instead of my canvas - I love learning and these courses are the best!).
Student Work