Adobe® Illustrator® Series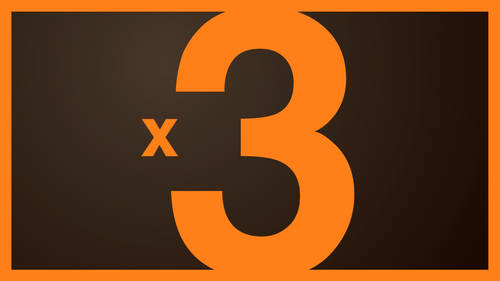 Adobe® Illustrator® Series
Class Description
Three topic specific classes that show you key design skills you can add to your toolbox. Design Icons, create Infographics with your data, and apply effective color techniques to your projects, all using Illustrator.
Part 1: Designing Icons
Icons have the ability to convey a lot of information in a single graphic. If you need a custom icon and have Adobe Illustrator, this class is for you. Adobe certified instructor Jason Hoppe will take you through the icon creating process and demonstrate this by creating a set of over twenty icons around a central theme. 
Topics include: 
Using a Grid structure for alignment 
Setting up Object Styles 
Using the Scale Stroke options for consistency 
Alignment and Spacing tips 
Create simple yet effective drop/slip shadows and great highlights 
Best ways to save/export icons for the best display and use 

Part 2: Understanding Color
Even the most seasoned Adobe Illustrator users don't know all the available color features, or how to use them. This class will clarify all the options for working with color, so you can take full control of your designs and work efficiently. Adobe certified instructor Jason Hoppe will show you how to use the right tools for picking palettes and creating harmonious color combinations.
Topics include:
Global and non-global colors and when/why to use them

Understanding color panels, how to create tints, and colors harmonies

The most efficient ways to create usable (and universal) color swatches for use in other Adobe applications

Creating custom color panel to replace the default list of color swatches

Accessing all of Illustrator built in color libraries

Making sense of the Color Panel, Color Theme Panel, Color Guide Panel and Swatches Panel

Adding colors to the Swatches Panel based on existing artwork
Part 3: Data Visualization Using The Charts & Graphs Tools
Create data-driven infographics with Illustrator's easy to use built-in tools. In this beginner-friendly class Adobe certified instructor Jason Hoppe will show you how to use Illustrator's chart features to create compelling visuals faster and more effectively than you ever thought possible.
Topics include:
Starting with existing data entered manually or imported from a spreadsheet
Radial, pie, line charts and graphs

Simple and easy-to-apply tips for fonts, colors and graphics

Dos and don'ts of data visualization

Breaking apart chart data and format content into cutting-edge graphics

Formatting infographics for print and web 
Software Used: Adobe Illustrator CC 2017.1

Reviews
This class was amazing! I knew very little about Illustrator going in, and feel so much more comfortable with the tips and tricks Jason shared. Just sitting and watching how Jason breaks down everyday objects into easy to create shapes is fascinating and inspiring! I'm excited to be able to review these classes at my leisure and continue to apply everything.
WOW! That was one great bundle of information! I wish I knew these earlier and wouldn't spend all those extra hours!!! I really enjoyed and learned a lot today...Thank you so much to both Jason Hoppe and Creative Live team!
Just watched the live session - thank you so much!! There were so many tips in there I had no idea (and graphic school never showed us). The colour session was especially awesome. Thanks again.