Why is InDesign adding [Converted] and making me 'save as'
Daniel Walter Scott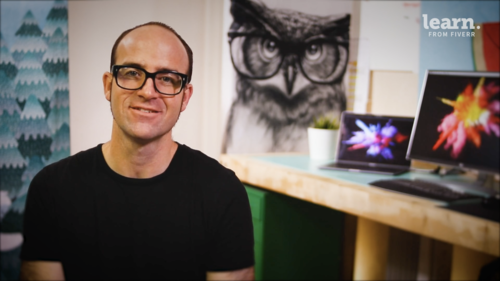 Why is InDesign adding [Converted] and making me 'save as'
Daniel Walter Scott
Lesson Info
26. Why is InDesign adding [Converted] and making me 'save as'
Lesson Info
Why is InDesign adding [Converted] and making me 'save as'
Alright, I've just opened a file. It's an older file that I've been working on and come up with this thing that says converted and then I'll try and save it and it says I got to do a save as it won't let me save it over the top of the thing I just opened. Why is that? It's because in design is updated between when you created this file and where it is now. It might only be six months ago, it might even be two months ago and there is nothing we can do about it. So we just have to live with it. We just go file save and just give it the same name. Okay. And it'll say, would you like to replace and you say maybe what you might do before you go and replace it over the top. I'm pretty confident. I always do it and I never had a problem. I do not want to get you into that problem. I'd like you to go off, make a copy of it somewhere, stick it somewhere hidden in case this all goes horribly wrong for you. At least you can go back to that original for me. I always replace it with the same name a...
nd I don't have any problems just upgrading it to a newer version of it in design, we just have to live with it and that is all, let's get on to the next video
Ratings and Reviews
I think Dan is very good at explaining and breaking down complex content. I like the way there are lots of small sessions which is good for keeping focus. I would advise anyone who does this course and is taking notes to label which session the notes are referring to as I have struggled to find a few looking back and this helped me. It really made me realise how much I didn't know and had been fudging. Thank you Dan I will be taking plenty more of your courses in the coming months it's been a great help.
Student Work