How do I update a Paragraph Style in Adobe InDesign?
Daniel Walter Scott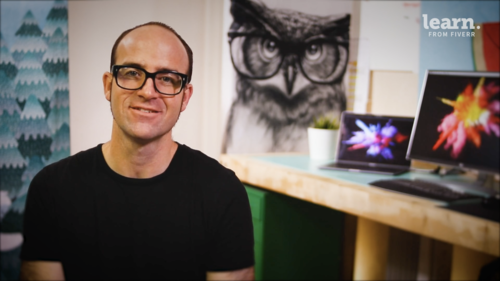 How do I update a Paragraph Style in Adobe InDesign?
Daniel Walter Scott
Lesson Info
46. How do I update a Paragraph Style in Adobe InDesign?
Lesson Info
How do I update a Paragraph Style in Adobe InDesign?
Hi there in this video, we're going to look at adjusting our paragraph styles, doing things like clearing and redefining styles. It'll make sense in this video, let's go and do it now. So the first one and the one I use the most is redefining, say go into here and actually I want to highlight this, but Roboto bold. Actually, I want to start using our Roboto slab, so Roboto Okay. And slab. Okay, I'm gonna use the Roboto slab bolt click on him. Okay, so I've adjusted it now. What happens is can you see here, it's still my subheading. But see this little plus thing here means that if I had like this, no plus I like this one. It means that it's pretty much the subheading, but there are some additions you've done to it often, all you need to do is hover above it. And can you see, I can't really point at it. Okay, but you can see that says Roboto slab has been adjusted. So I'll actually tell you what's been adjusted and you can decide like actually I was going to leave it like that or in my ...
case, I'm like, I like it and I wanted to apply it to all of the styles, so I want to do something called redefine style. Okay, so what I can do is with it selected, I right click it and I say redefine style Okay, Based on the selection I have now you'll notice that that updated. That updated all for me. So as you're working, you make small adjustments. Okay, you like this, but you want to change it. Maybe two, maybe 9.5 because it's just not fitting and then you can right click this and say redefine style and you can see all of it came along for the right. I'm going to undo that, I'm not sure why I did that. Another way of doing that same thing is if you have nothing selected, okay, and if I double click, say my first paragraph here, I can go in and say I want to to improve you on just so I can see it while I'm working. Go to basic character formats, there's lots you can do in a paragraph style we're gonna be working with and you will mainly use basic character formats, you can see in here. Roboto slab. Yes, that's perfect, that's perfect. Okay, but what I would like to do is is I'd like it to be bold bold. You can see it's being bold up there. Let's click. Ok, so that's a different way of adjusting it. You either redefined by changing it, highlighting it, right clicking it, redefining it or have nothing selected. Double click it and then go and make your adjustments. It doesn't really matter. That's bugging me. Hyphen Okay, grab my type tool paragraph I've been gone nice. Now, the last thing we'll look at is something called clearing overrides and that just means that say I've made this and there's been some like I'm playing around with the tracking, which is the space between letters. Say I'm going to make it really big. Okay. And let's say that it's adjusted so you can see here it's this, but there's a little plus and it says okay, it's the same except you can see in brackets there. The tracking is at 3 20 there's a mistake. I'm like that's not meant to be like that. Why has that got a plus? So what I can do is I can right click or just use this button down here that says clear overrides and all that does is say get rid of the things that aren't part of the original paragraph style. Cool. So let's say now that we've got this lockdown and we like this and we're going to use it throughout this long document and other documents. Okay for this company that we're doing work for. So what we want to do is add it to our CC libraries. So make sure we've got the Green and Heart library selected up here and you've got two ways I can have this selected, click the little plus button like we did earlier. And I can say I would like, I don't want the text field color. He's already in there, but I want the paragraph style and I can click add there's my Green at heart subheading okay. Or you can do this. I'm gonna select all of these guys don't want this basic paragraph that's nothing okay. And I'm gonna click this little icon here. They will go across. Now. The cool thing about that, remember is that doesn't matter what document I have open now, all of these guys will come along for the ride. Unfortunately, I had something selected at the same time. So it's applied body copy to it back to subheading. All right. But if we're getting the hang of these paragraph styles, aren't we? They're super useful. And you're going to get documents that have them already and you need to know how to adjust them and use them, especially when you're working on longer documents. If though you are a designer who works on really small flyers, postcards, little social media posts, then you're probably not going to use paragraph styles like you should, but when the text is so small and you're doing so many kind of like custom stuff, everything is different. Then there might not be any reason to use paragraph styles. But as soon as you get into like more than one page or consistent monthly newsletters, then paragraph styles are the way forward
Ratings and Reviews
I think Dan is very good at explaining and breaking down complex content. I like the way there are lots of small sessions which is good for keeping focus. I would advise anyone who does this course and is taking notes to label which session the notes are referring to as I have struggled to find a few looking back and this helped me. It really made me realise how much I didn't know and had been fudging. Thank you Dan I will be taking plenty more of your courses in the coming months it's been a great help.
Student Work