How do I get images to move with the text in Adobe InDesign using anchored objects?
Daniel Walter Scott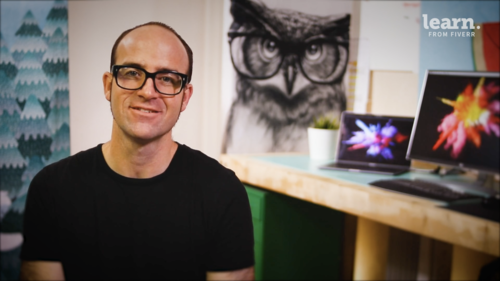 How do I get images to move with the text in Adobe InDesign using anchored objects?
Daniel Walter Scott
Lesson Info
69. How do I get images to move with the text in Adobe InDesign using anchored objects?
Lesson Info
How do I get images to move with the text in Adobe InDesign using anchored objects?
in this video, we're going to do something called an anchored object. Some programs called an in line graphic. Just means that like in Microsoft word when I have returned, can you see the image comes along for the ride. Whereas all the other images we've done so far has just kind of sat there and done not a lot. So let's go and learn how to do that in design now. Okay, so to place an in line object or an anchored object, let's go to just make sure that nothing selected. So black arrow, click in the background. It's got a fireplace and let's bring in anchored object one dot illustrator. Okay. And what we're gonna do is just click hold and drag it so it kind of matches the same size as one of these columns. If yours doesn't work out that well, grab the black arrow. Okay. And just remember hold down, command shift or control shift on the pc and we can drag it so it's perfectly lined up as just the words of this column. Okay, now what I'm gonna do is going to go to edit and go to cut. Okay...
. And I'm gonna put mine in between this paragraph here. So I just put a return in and most of the time 70% of the time I do this, all I have to do is go to edit paste and it works just fine. In my case, I'm going to undo that. Is that I've set the leading for all of these paragraphs here, most of the time, nobody changes that. So there's no problem. You just kept paste and it works great Because I do have set mine to 13. Not automatic. What I have to do is with my cursor flashing where it is. Okay, before I go edit paste is just switch this back to auto. Okay, so that's my letting under character then go edit paste and it works just fine. You can see it's pushed a gap for itself and if I had returns up here, okay, flows along in the text. Cool. So normally just go file paste. If you're like me and you've played around with the leading, you might have to switch it back to auto before you hit paste. So let's do it a couple of times. I've got one there. It should obviously be lined up with the text but because I'm using dummy text, it doesn't really matter remember returning. Okay, and I'm gonna set this to auto. Actually, first of all, I need to bring in my image so the second image is going to be file place bring in and could object to drag it out to be the roughly the right size. Nice. Remember edit cut. You can use your shortcuts. Okay, and in here we've still leading back to auto paste. Great. I would like you my friend to do the last one by yourself. There's one more to bring in. So go through, do it. You've done them all actually, what am I talking about? Do it on your own though. See if you can make it work. I'll wait here while you do it. But there's a video. So weird. So I'm gonna put it in the last one myself as well for our place. And let's bring an anchored object. three. Okay. I've placed mine directly into it. Why? Just because I wasn't paying attention. Okay, so the only trouble with this is you have to now go and resize it while it's in the text box and sometimes it can be really big and it just makes life a little hard so often. What I do is remember drag it out first, you okay, not part of the text, cut it, get my cursor flashing in here, make sure it's make sure it's switched to auto and have paste or just type in avi okay. Not the most fluid of my tutorials but you get the idea. We're working well, we've got images that are anchored that flow along with the text. That'll be it for this video. Let's get on to the next one.
Ratings and Reviews
I think Dan is very good at explaining and breaking down complex content. I like the way there are lots of small sessions which is good for keeping focus. I would advise anyone who does this course and is taking notes to label which session the notes are referring to as I have struggled to find a few looking back and this helped me. It really made me realise how much I didn't know and had been fudging. Thank you Dan I will be taking plenty more of your courses in the coming months it's been a great help.
Excellent course, instructor is great well spoken, clear and a great teacher. I highly recommend this class for beginners and those who learned indesign on their own.
Student Work