Adobe Lightroom Classic CC Workflow for Photographers
Black White Options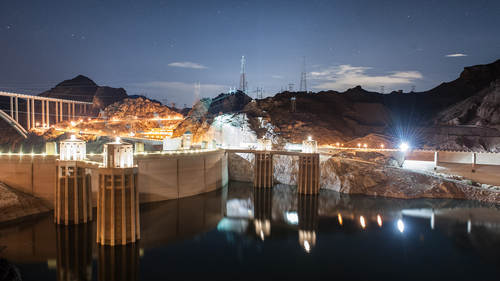 Adobe Lightroom Classic CC Workflow for Photographers
Black White Options
Lesson Info
Black White Options
black and white work is the same. So this is the reason I love this workflow. Let me do a black and white image. So even if I take something that's got a lot of complexity to it, So this is the image that's the black and white version out of this. This done completely in light room, 5000 brushstrokes. So we're not gonna actually do the whole thing in black and white. Um, So what I saw when I took the photograph was this little area right here in that and this little heart rock. So it looked to me like a broken heart to people Lane, and but I just I got this cool metaphor and this thing is little about this big. And I was like, so in my world, this way saw so people asking, what did you see? I'm like, this is literally what I saw. Like in black and white. The contrast, the structure, everything. The editing process, though, is basically the same of what we just did. I go into the development module, I'm gonna convert to black and white this case. Like I said, I get a little aggressive w...
ith the black, So I don't mind that that shadow gets deep black starting with the white. You start to see that structure of some of those highlights come out. I sent my overall base exposure. Okay, so now I'm at least sort of in that ballpark. But I had that dark radius around there. So how do I get that? Well, there's a global tool that is the vignette. So I start to bring the vignette in, adjust the feather on the been yet to my favorite Just the feather on the vignette. Adjust the midpoint a little bit, Allow those highlights to kind of creep back out. And I'm starting to get closer and closer to my edit Global edit though across the whole image, the vignettes affecting everything central to the editing piece. Once that was done, I come in, I get my sharpness. In this case, I is cranked on the sharpness because I wanted that texture. And once I had that decision then I came back and got on the clarity. So I did the sharpness before the clarity 30 punched in. Now you can see my vignette widow. Okay, Global edit. Both of them are global But now that's the one impacting the other. So in this case, I'll come back down then and Aiken back that vignette out a little bit. This image he area. I want a darkened. So I draw migrating across there dark and the exposure down other side So they kind of relatively way the same equal nous. And then the rest of the work is done with a brush, so the black and white process is still black. Point white are set. The profile monochrome black point, white point exposure, Highlight shadow adjustment drop down into the other areas. Now, if I would have wanted to adjust specific colors within the black and white, I would have job down in the black and white panel, and I could have made my reds or bites lighter or darker. But the process is the same. Then the brushwork comes in. That's the last bit. Is that little bit of brush works? We even in the black and white world. Same exact process. Nothing changes in the workflow global regional local. It's just a different implementation of the same tools and techniques. To have a question. You talked about the fact that it would be weaken do presets for this. So it's not a preset for like, because each photo would different. Correct? What do you mean when you say a priest like a preset? Like if I decide that I like a high conflict, my blacks are normally get dropped about 50 for a black and white image. And I punched the highlights up. Always. I would sue a preset for that. I'm not a huge presets aren't my favorite thing because they're they're individually image needs each damage. He's a little bit of help, but there are certain things that I know are just gonna happen. Um, like, profiles. I know Lens corrections gonna get turned on chromatic aberrations. Gonna get turned down some of those things just get it turned on by default.
Class Description
AFTER THIS CLASS YOU'LL BE ABLE TO:
Build an efficient Lightroom workflow for organizing and editing
Organize your Library with Folders, Smart Folders, and Collections
Master Lightroom's image editing tools in the Develop Module
Learn to print and manage colors from Lightroom
See the latest updates, through the February 2019 version of Lightroom
ABOUT DANIEL'S CLASS:
Turn your Adobe Lightroom Classic CC catalog into an organized collection of images even Marie Kondo would be proud of. In this workflow-focused class, you'll build a streamlined, efficient workflow from organization to image editing. Using Adobe Lightroom Classic CC, you'll learn best practices for editing and organizing inside Adobe's Creative Cloud software, then build a workflow suited to your style of photography. Take advantage of the latest Lightroom tools and master a start-to-finish Lightroom workflow.
Beginning with organization, master Lightroom's catalog tools from essentials like Collections to premium features like template catalogs and import presets. Learn how to go from a mess of images to a catalog that's easily searchable.
Then, amp up your images with an editing workflow designed for both maximum efficiency and image quality. Learn how to use Lightroom's adjustment tools, from the large-scale global edits to the minute details. Daniel shows photographers how to radically cut workflow time while improving the quality of your images and the organization of your digital world.
Looking to master Adobe Photoshop Lightroom CC to edit photos anywhere instead of the desktop-based Lightroom Classic CC? Try Daniel's Intro to Lightroom CC for Beginners class, which tackles the mobile-friendly photography plan with 1tb of storage.
WHO THIS CLASS IS FOR:
Beginners new to Adobe Lightroom Classic CC
Enthusiasts and hobbyists ready to build a more efficient workflow
Advanced photographers that simply haven't found an efficient way to organize images
SOFTWARE USED:
Adobe Lightroom Classic CC 2019
ABOUT YOUR INSTRUCTOR:
Beginning his career working for Adobe's help center, Daniel Gregory is known as an expert in everything Adobe photo. The fine art photographer is certified by Adobe in both Lightroom and Photoshop, along with working as an instructor during Photoshop World. His classes cover all levels of Adobe photo editing, teaching newbies to professional photographers.
After working in the tech industry, Daniel switched gears for a more creative life working as a fine art photographer and educator, based in Washington state where he also teaches in-person classes at the Photographic Center Northwest. Hosting the podcast The Perceptive Photographer, he helps other photographers face the many challenges presented to the creative community. He now works with both film and digital photography and often mixes the two mediums, allowing the techniques and technologies to overlap. 
Reviews
I watched this course live. Really good!. Of course, I like all of Daniel Gregory's classes. It's a real treasure when one finds a really good teacher who thinks like oneself. I thought that I already knew Lr well so I was really surprised about how much I learned from this course. I learned so many ways to improve my workflow efficiency.
I was impressed by the amount of information covered in depth, and by Mr Gregory's teaching style. I'm somewhat new to Lightroom and found his explanations of its capabilities, and why you would use it rather than Photoshop for specific processes, enormously helpful. I especially appreciated his lessons covering printing. This is invaluable information. Great class.
This was a great course. Daniel certainly explains it well and in terms I can understand! Super worth it and learnt loads of new tricks! Great job!!