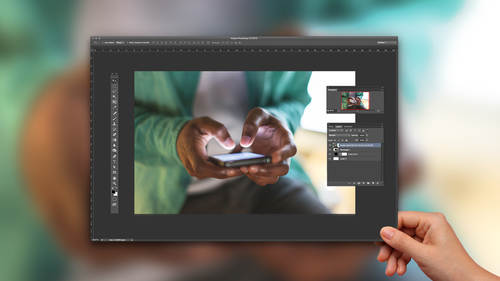 Lesson Info
iPad: Adobe Sketch
Adobe's recent portfolio of free mobile apps are enabling powerful, connected, creativity anywhere. No longer are creative professionals tied to the desktop; they can access, edit and complete work that in the recent past could only be done from behind a desk. Join Adobe's Bryan O'Neil Hughes to learn how these new mobile apps solve unique problems anywhere and integrate deeply with the each other and the desktop.
Reviews
I too would like my money back on this class. Nothing new here. In fact it seems rather old. Adobe Post, Adobe Draw, Adobe Slate, Adobe Voice and Lightroom Mobile, are either now renamed or no longer exist in the Apple App Store. While there were a few items discussed that provided minor learning, I think it all seemed more like an ad for the mobile tools. I already knew they are great apps, but I do not know much more now than I did before taking the class. I also don't think he correctly answered the question from the one guy regarding how changes are carried from Lightroom to the publishing app. Not impressed.
I am extremely frustrated by this class. 30 dollars down the drain. I bought it thinking he was going to teach us about the mobile apps in depth. Instead it is just a bunch of 5 min movies going over the existing mobile apps. My money is gone and I know nothing more, all the told me was stuff I knew already... I want a refund as this "class" is just a bunch of glancings over, and users who do use the mobile apps don't learn anything from this...