Adobe® Photoshop® CS6 New Features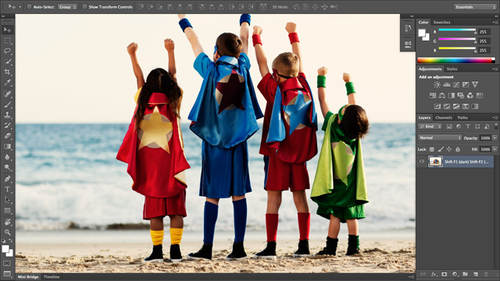 Adobe® Photoshop® CS6 New Features
Class Description
Lesa Snider returns to CreativeLive for an intensive 
Adobe® Photoshop®
 CS6 tutorial. Whether you've already upgraded or are still deciding, Lesa shows you practical yet non-destructive editing techniques you can use every day. This 3-day course is a perfect companion to Lesa's previous 
Adobe® Photoshop®
 CS5 tutorial on CreativeLive. Lesa dives further in-depth into advanced filters such as Puppet Warp, Liquify, and Lighting Effects, which all take advantage of the new processing power of 
Adobe® Photoshop®
 CS6. Lesa also spends a full day covering 
Adobe® Photoshop®
 CS6's brand new video features.
Software Used: Adobe Photoshop CS6

Reviews
Lesa's methodical way of coaching is done with ease and clarity. Together with John Greengo and Sue Bryce, she is one of my favourite mentors in CL. I purchased her CS5 and even before finishing it got the CS6 intensive class. Now Photoshop is no monster to fear but a powerful monster to create impact-fully beautiful photos. Good for both beginners and advance users!