Class Project - Wireframe Feedback
Daniel Walter Scott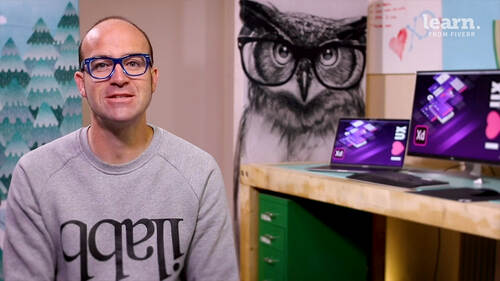 Class Project - Wireframe Feedback
Daniel Walter Scott
Lesson Info
31. Class Project - Wireframe Feedback
Lesson Info
Class Project - Wireframe Feedback
Hi everyone. It is class project time again. So you have mocked up your minute furniture wireframe. I'd like you to create your own public link. Okay. I'd like to give it a name, prototype version 1.0. Okay. And I want you to give the link to somebody, sent it to your mom, your son, your brother. Just somebody to give you some feedback to say it's part of your class and you're trying to learn and we'd love a bit of feedback so that you can both help educate them on how they need to do it because I'm going to give them some instruction to say, hey, here's the link and I'd love you to add comments and then just to see the whole process of you getting comments back to you what, how they come back just so you've got that flow going and also post it in social groups. So posted the assignments here and comments here and also any of the social media accounts. Okay. Facebook group is a good one. Remember if you do post one is to jump in and leave somebody else to comment. So that's a really im...
portant one. This one. So instead of just, hey, that looks great. One jump in and sign in and give them a comment because then they'll get that feedback from other people in the loop and they'll get an email about it. Okay. And yeah, super handy. It's an easy one to do. So jump out there, publish it, get some feedback. So you get a feeling of how that works. Alright. Next video
Ratings and Reviews
Thank you, Dan Scott, for providing such a beautiful Adobe XD course. I completed the course today and noticed a couple of things that are missing. I want to share them here so that you can upgrade the course, which would be helpful for us. Hover state and toggle state. Dragging pages from 1-2 to 2-3 and then back from 3-2 to 2-1 with dragging is not working. Another thing is that we learned scrolling the website from top to bottom, but scrolling or pushing things from right to left has been completely omitted. These are the things I have noticed, and I would like you to upgrade them so that we can improve our Adobe XD skills.
Student Work