All In One Life: HEALTH + ENERGY
Tamara Lackey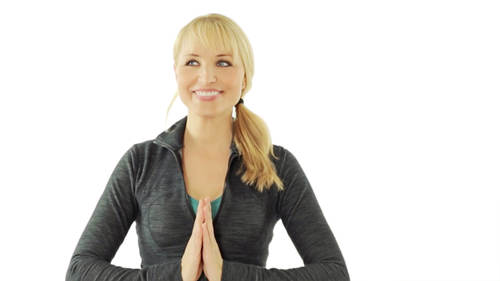 All In One Life: HEALTH + ENERGY
Tamara Lackey
Class Description
Spend some time immersed in learning how to feel better every single day. Join Host Tamara Lackey and several ultra-talented expert instructors to: - Learn how to significantly boost your energy and keep it up evenly, all day long. - Redefine fast food. Learn how to make delicious, whole foods-based, ridiculously healthy food FAST. - Move it. Get the upper hand on excuses. Learn self-motivational techniques that actually work. Enjoy moving more frequently and experience the countless benefits of your fitness daily. - Master your stress, feel calmer everywhere; elevate your mood. And halt a mess of related illnesses in their tracks. Take this time for you. And for all those whose lives converge with yours.
Class Materials
NerdFitness_15Mistakes.pdf
Ratings and Reviews
Love, love, love Tamara Lackey!! I have been a fan since I bought her book on photographing children years ago!! When Creative live sent out a survey at the end of 2012, asking what we wanted to learn and which instructors we wanted to learn more from....Tamara Lackey was my first choice :) So when I saw the series of classes she was going to be teaching, I signed up right away (wow! that is a huge run on sentence haha) Anyway, Balance between home, family and running my business is always something I have struggled with. So I am sooo happy to get to learn from these courses!!! Tamara is so down to earth and caring. I learned a ton of information to help me feel better and take care of my body. I was diagnosed with Fibromyalgia and Psoriatic Arthritis two years ago. It has been a very painful and trying two years or more. Trying to find the right medicine, one after the other. I finially found two medicines that take some of the pain away, but I still have days that are really tough. So I am willing to try anything. This course on Health has taught me so much that I can try to help my body to be healthier and happier, and finally get my energy back!! Thank you :) Also, creativeLive has enriched my life sooo much!!!!! I am sooooo grateful to the staff and instructors, really everyone at creativeLive!! You guys (and girls of course :)) work so hard to bring us quality education, that separates us from everyone else that buys a digital camera and decides to become a photographer :) Thank you for everything you do:) Smiles, Britta Rivera Mobile, AL http://www.brittariveraphotography.com/
I have watched a few of Tamara's photography courses here on CL, which I loved. But this course really highlights Tamara's amazing energy, AWESOME personality, and fun teaching style. I'm watching the replay 2 1/2 years after it first broadcast, and I love this so much that I've watched it twice today!! Tamara is a wonderful example of living a healthy positive lifestyle....such an inspiration! I have added this course to my Wishlist and will be buying soon. THANK YOU TAMARA!!
I am so glad that I took this class. For a while now, I have been contemplating a change in my lifestyle as far as my eating habits go. While I had changed some things, like cutting back on meat products, we were still going to restaurants 2-3 times per week. This course was really the kick in the pants I needed to take control of not only my eating habits, but my family's too. I've already started to journal our meals and am astonished to see how much sodium and fat I was putting in my body. Tamara and her guests were able to provide a wealth of information about food and exercise. I really liked the no-nonsense approach towards food. I liked that all types of lifestyles were presented, from vegan to paleo. It was great to see that simple exercises done every day can actually be easy, and something I'll enjoy doing with my kids. Thank you so much Tamara, her guests and the creativeLive crew for putting this on! It was an honour to be a part of the audience!
Student Work