Relationships
Introduction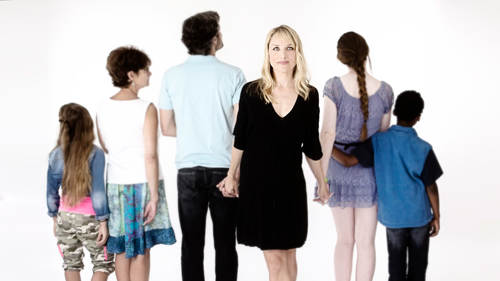 Relationships
Introduction
Lesson Info
Introduction
Let's give it up for Tamara Lackey. Starting out with a long hug. I have relationship. Wait, are you doing today? I'm good. I'm good, I think the relationships. Relationships? Yeah, that's gonna continue. So I do like making a mimosa. That's right. In the early mornings and then it can evolve on Yes, for the loungers. Just go ahead and get I am so well, let's get started again. So excited to have you. Thank you very much. So you're here. You know what? Okay, let me just tell you the irony of this, Okay? The significant portion of this exercise is about being focused on your relationships and having a lot of present and being present. And yet we came out here and I suddenly had to get out all the social media treats and the this and that. And I'm sitting there and I'm and I'm looking at the audience must go back to Twitter. It's a perfect, you know, actually, interestingly enough, it's perfect analogy. I think of how we go through life. Absolutely. We have to get this done. And yet that...
's what draws us. That's what we care about. That's what you want to be a part of, but we feel like we must do the busy stuff so significant about I think a significant portion of this entire course the next two days is two fold one. The instruction. There's a lot of research in a lot of that discourse. Bet, but two is going to be the fact that you are giving yourself the gift of sinking into this. And I think even if this course socked and it was horrible the fact that you get yourself two days to just isolate and think about it and consider what matters to you that alone will have an impact. That something we don't often do. Absolutely. Well, let's do this. I'm gonna help us over to you. Let's do this, Tamara. Wonderful. Okay. Well, thank you. Um, thank you for being here. The running joke in my household for months now has been somebody comes over to talk to me. I'm like, leave me alone. I'm working on my relationships. And that literally was what happened last night. My Children end up like your dad. I'm a guy. I have to work relationships. Just give me one more day. And I think unfortunately, some people can do that for a lifetime. No, it's not hard to do. I want to talk a little bit about what this course is. This course is about, of course, relationships. It's about life. But it's also very much about business because I think in many ways the fundamental root of everything is the same life. Of course, how we interact with others, how we think, how we feel. Business is the most successful people I know don't just go to work at nine and leave five. They live their business. Does that sound familiar? Interwebs In world an audience you live your business in that you're having thoughts about it. Ideas. You have a brainstorm At 9 10 o'clock with the new introduction of social media in the last decade, it just kind of becomes a 24 7 thing, this blend of what we dio, even if you're somebody who has a really strong command on work, life balance. And I have to put this in quotes because if you ever heard me speak on this before, I think the idea of work life balance is a misnomer. It it doesn't work. There is no work over here in life over here anymore for especially if you're an entrepreneur and and if you think about it overall life, it encompasses work, work. You're still alive. You're still I'm still living right now. That's still happening. So, you know, I I prefer the term lifestyle convergence because I think that more aptly describes when I look at what I'm doing it more aptly describes what I do. I'm trying to figure out how to converge my life and my work and my health and my energy and my relationships and my mind set on my ability to manage my time appropriately on dso on and so forth. I mean, ah whole bunch goes into it that when I did, I did, of course, a year ago. Now on work, life balance. And we looked at the kind of the overall pie. Um, and you add in spirituality and finances and then core relationship and major relationships. And why do you feel so busy all the time? It's a lot to think about. Fortunately, we're going to talk about relationships this time. That's we're gonna drill down. I'm here. But many people who have done very well in business have found that their experiences in life affect their business, affects their choices, affects their thoughts and feelings. Even if you are somebody who is extraordinarily logical in your business choices, your feelings affect what you do, who you choose to work with. Overall, if you saw when I talked a lot about sales, people choose to buy from people they trust, they feel comfortable with, and they like that's the ticketing, a price at all that is secondary to those factors. People wanna work with people they like, and people will hire people who are not as good as their job at their job as another person if they like to work with them. Have you guys all have that experience? Yes, when you've chosen to work with someone who may not be the best of what they do, but they're almost as good as the other guy. But you could be around. So when the other thing, I think, is the language we use again, the fundamentals are the same. The language we use. If I am at home and I have a fight with my husband, I'll go to work next day and talk about a fight I had where we disagreed and we wanted the same page, etcetera. If I were to have that fight with a co worker, it's called or a client. It's called the negotiation. I mean, it's the same thing. We don't agree. We didn't see. I was trying to figure it out at home. I might be working on, um, you know, neutralizing the argument with my husband and working it out and using all my good therapy terms in the office. It's trying to find a compromise or even a full win win, but it's the same thing. It's the same thing in terms of methods we choose. We just use different language. So it's all based on what I believe. This sums it up really. Success, however you define it, cannot be achieved without building great quality relationships. No matter what your view of success is, it isn't complete without without what inherently matters to us the most, which is true connection with others. Can anybody look at that and say it's false? We know how incredibly true it iss so, and it's not just like we feel it. The research bears out again and again and again what contributes to a lifelong happiness connection. Anybody ever see the movie our documentary happy? Have you seen that it's available on Netflix? Have you seen that? Great? Yeah. So what? Did you feel like the entire premise? That the end was all the research and studying people and finding out what makes them happy. That it's really it really comes from you, and you kind of have the choice to be happy. And it's all built around your relationship with other people. Yeah, and that was almost a surprising find. Yeah, because you think it be about your money. Your stability or health, of course, was a contributing factor all these contributing factors. But the major one in the end was connections. And as a society we are going backwards, were becoming less connected, ironically, were becoming more connected online and less connecting in person. It is easier to post a very revealing status update about how you feel, then to look into someone's eyes and tell them that it's shockingly people I know in everyday life or just cool in reserve. I go on their Facebook page and they're alive like there's passion and there's fears. And there's vulnerability and you talk to him in person. It's just like, you know, I joke my friend Jeff Rogers. When I met him for the first time in person, I'd been buddies with him online. I'm like, I can't wait to meet him and then I spent like a lunch with them. I'm like he won't look up on seizing with him. I'm like, Do I have to twitter with you to have a conversation? I'm really a lot more comfortable like this. So, interestingly enough, when you look at the quality of your life ships and how they affect your work, it's not just, Hey, I'm happier at work or I do better at work. Statistics bear out, and I'm gonna read us to exactly that. If you have a work best friend like somebody who's your best friend at work or you're really good buddy that you like to see you are seven times more likely to be engaged in your job. Not just a little bit a lot, and conversely, it's even more powerful Reverse if you do not have a friend at work, if you don't feel like you connect anybody at work and have no friendships or any mice a connection. I mean, you haven't eased with people, and you can just walk in and have a camaraderie, and you feel like you're in this together somewhat. Whatever the job is, you are 12 times more likely to not engage in your job. So it's pretty dramatic when you look at it like that, like how much these relationships affect what we do subconsciously, Can you think of any experiences in your own life that you've had, where you felt one or the other like you had somebody at work and you felt more excited to be at work and more engaging what you did cause your apartment or the opposite? There was no one there, and it was kind of a tough go. Yes, for me. I feel like I've experienced both. I used to be a teacher, so I had like, a really close network of teacher friends, and we just had, like, a group and is our support group when you're kind of down or you're struggling with a kid or and then at the same time there's that relationship with the students. And so for me that was, like so engaging that I just look forward to going to work despite, I mean, there were problems with then because it was inner city public school and I was like, burned out. But like my relationship with everybody is what kept me really involved and kept me going on the flip side when I moved to a new city when I moved to San Francisco and I'm working out of my home and it's very isolated on and trying toe connect with people on tryingto have a relationship with someone besides my husband or maybe like my best friend, right? It's just it's draining because I just feel like I need somebody. I need to be able to talk to someone data date, not just like after work, but during my workday about what's going on and kind of get that boost or, you know, whatever it ISS. So I've seen both sides of the yeah, and and you and the word you use is perfect. There is draining connections, fortify us, but even more significantly than we know, we all know. It's kind of words like it's important to be productive, you know about, but when you, when you pull back and actually do research. You find that it's seven times 12 times 50 times more likely, One of the new phenomenon that we're finding in in terms of how entrepreneurs work is that more and more people are starting co work, find a large location. Everybody worked individually in it. They're doing research on people working in cafes and finding them so much more productive since because they're around a bustle, they can run into people. They say Hi, they know the barista. You know, the other guy who always sits right there in the corner, Andi, that makes them feel more energetic and more alive and more present in their work. I want to talk. I want to kick off this whole thing by identifying what I want to call functional relationships and strike a contrast between functional relationships and what we could have. Ah, functional relationship is basically any relationship you have that just exists like it's just there. She's my mother. I'm her daughter. You're my husband. I'm your wife. This is my kid. I'm the mom. Most of most of us have a majority. If not all of our relationships are functional relationships. Those that's to be contrast ID with relationships that are thriving and that are active and that you have a focus not just in the fact you recognize the other person. But you care about the relationship between you and you almost treat that relationship like 1/3 party in terms of having a very conscious focus on that relationship. So I think that that could be shown. Here we go, this wonderful example here. This is a house, right? It's a structure. But this is a functional house and the difference in a functional house that has four walls and a ceiling and a floor and a home that is inviting and you walk in and it feels like a sanctuary. There's twinkly lights and glass of a nice beverage waiting for me the other day and a warm carpet. The difference between the two is what what's The difference between a house is a house right? What's different between this functional house and what I just described in terms of warm, inviting home? What would you say? It is the difference the way it feels the way of Biel's. That's good one. That wasn't what I was thinking. You say yes, the way it feels. What else? What else did the connection you have with it? The memory center in it. The nostalgia? Yeah. And the other thing is, when you walk into a shack that is the house, it serves its purpose. You can't say doesn't It's fine. The difference being walking to that home is that you're looking for to It's warm. It matters to you. Think about it. You have these feelings about it. But what did you have to do to make this functional house into a home? It freaking work on it. Yeah, You put him, Ever. You go shopping. You stayed at those crazy like that idea. You know, you go to Costco, you do all the stuff. That's kind of a pain to do. It takes more work. It takes more effort, but the payoff is insane. That's the difference between a functional relationship and a thriving active relationship, which is what I want to talk about here. What I find is that most of us and myself, certainly included up to sometime have remarkably low standards for what relationships could be. But they're meeting up with very high expectations of the other person in the relationship, and that is natural. That is the norm. And there are few storm fronts that are worse than low standards crashing up against high expectations. Does that all makes sense to you? I think that when I say low standard, we think that we shouldn't have to do much that we should be able to walk into that shack and it should feel warm and inviting. And we expected to. We're gonna get frustrated cause it's leaking. Were frustrated because of this and that. Andi, I think that it's not just the fact that you're not allowing this relationship to be everything it could be. It's the fact that it's going to really, really suck until you get to the end. But it's not just that you like. Hey, this isn't gonna work out because you're treating it pretty poorly. Every day of your life is going to be worse because the quality of this relationship until it ends and again we're talking about oh, relationship. If you sit there and think about all the ones you have, that was interesting that Ken and I were chatting right before we went on. We were talking in a meeting about being in a relationship. Do you want to share that? The idea of being in a relationship versus not sure remind me again. It really affected her so strongly. Pro. She issues absolutely what way we're talking about the fact that as chat hose, we were saying that Selena is in a relationship and you're like, but I'm not right. I thought you meant this morning because I said that. No, but it's true. You mean when I said Oh, but I'm not in a relationship And you said, uh, you are You're in many relationship and many. You are a daughter. You're a dear friend, you are co worker. You're on and on and on on and I think, but I wanted to point that out because a lot of us feel that way. Like I don't I had at least a dozen people say your relationship course it's awesome. I'll check that out when I'm in one. You're in one. You're talking to me. You're in one. Andi, I think that that is also kind of a barrier we hold. We think that that might be the one we have to work on versus everywhere else. we are and what effect that will have on us when I mentioned business working on those relationships with their clients and putting in that extra effort, and I don't mean just sending them about her. I mean, actually genuinely connecting with them in making that up front effort. It pays off long, long term because it's not just that. It's fun to work with together, and you have that ability to engage more because you're having that relationship. It's the fact that it seven times you have seven times more payoff working with their current client, ongoing in terms of future repeat business. Then it would be working, trying to go out and find a new client and bring them in and started from scratch. So that upfront ever effort from a business perspective goes on, it pays off exponentially. Do you see that doesn't make sense. OK, so I'm gonna just before I go into the death heaven, all my general disclaimer goes here. I'm not a license. Still not, I built most of my career off the framework of the general overview of psychology. I love thinking about what makes people tick and why certain feelings will make them do this or that. But I think my best qualification to deliver this course is my absolute failure. In several areas to thrive in relationships, I have stumbled quite a lot in relationships on and unfortunately, had to do it through blood, sweat and tears. Toe learn a lot of what this is about that I'm delivering today. I hear a lot of people say it was the worst thing in the world, but I wouldn't change it for anything. I would like to change a lot of I would like to change a lot of the way it hurt and a lot of the pain that could come along with relationships that aren't going well that you treat functionally that you have low expectations for. This is my family. This is my These are my babies. You're not gonna make me cry. Family. Uh, yet I currently will say outside of the fact that I keep pushing the waste Aiken working relationship that I'm currently in the best relationship I've ever had with my husband. By so much like there's a yardstick that I'd have to just keep extending to say what that is. I'm in the best Western I've ever had with my parents by the same amount of of yardstick I love. These kids don't have to go into detail. I love their silliness in their goofiness and even their loudness when I'm telling them, Be quiet sometimes because it reminds me that there, there, um, I do love that. I actually feel really connected to a lot of people on social media and people have never met before. I may never meet again, but you build up a report and you build up a friendship and you guys know what that's like, then 20 to 22. You actually have those sort of feelings. But But given all of that in terms of where I am right now, I can tell you, uh, very assuredly that clear, passionate, empathetic communication has not always come easily to me in terms of naturally, even though I feel like I can really strongly feel what someone else is saying, I haven't always had the ability to step back and look at it neutrally and be able to say Okay, even though I feel this, I want to treat this like they're communicating and just listen to what they say, because what I would feel is like, but that's not fair, you know. But I'm right. Why would I get this dialogue with you when I'm right, I'm done, and I and I don't think I'm alone in that. I just feel like I've gotten to better recognize that I feel like I've gotten much better, recognizing that I never have to win that. It's just about being able to understand what they're saying and be ableto communicate what I'm saying. But the winning parts off the table and it never was for me, for that has been one of the biggest shifts for me. A lot of the fallout I've had from difficult experiences and relationships, and I mean also, like with my parents. Some of you met my dad. You two met my dad at the Health and Energy course. That was incredible. He would have never come to a thing of mine before on by. Mom watched the whole course and she watched Last Sweet oh crap, it's starting. My mom watched the last three days, and she's been sending these really encouraging messages. That has not been the relationship I'd had with them for a very long time when, Ah, lot of a lot of what that came about in my experience, where that relationship improved dramatically was that I stopped trying to make them the parents I wanted them to be. And I did that for a really long time, and it was my very narrow view of exactly what amazing parent would be having never been a parent. I think it's really interesting when you can pull back and look at things like as a grown adult. I feel like my mom will give me a lot of unsolicited advice. I think a lot of people could maybe relate to that. My mom would give me a lot of insulin, unsolicited advice that I didn't ask for, and she'll feel like I'm not listening and I'll turn on one hour later and say, Why aren't the kids listening to may like? I'm starting to get it a little bit more now. So, um, I think enough of those experiences have been painful enough for me to be able to stop relying on my own emotional responses and go out and find a lot of other information that was better than what my brain was telling and rely on that. And by making some shifts, this is what we're gonna talk about by making shifts based on what other people said. We're really good ideas. And by trying them out and adapting them to my style, I was able to correct a lot of friction. I was able to ease a lot of friction that I'd had in a lot of different directions. That, to me, was inexplicable because I didn't understand why everybody else couldn't figure this out. And that's where we're gonna jump into. And I talked about relationships itself from a business perspective I have also found. Personally, I have worked for myself for over 15 years, and in all that time I can look back back in, pinpointed on a graph chart that when my relationships at work are going well, my business is thriving when I'm having problematic situations, whether or not they had to do with me or maybe working with less than honest people that, you know, in hindsight were more manipulative than I would have guessed at the time. It doesn't matter whose fault it waas my relationships were. My business took a hit financially in terms of my desire to engage in desert in terms of my desire to create, and it just went relationship success. It's remarkable to me because I didn't see it at the time. I look back now and it's very striking. I've talked to a number of other people who are very successful in business. If you guys know I dio that syriza Web series called Redefine Show comes out every few weeks. Thank you very much at a Rama for being the sponsor of that since the beginning. But I talked to other people who are very good at what they do, whether it's acting or in music or comedy or psychology once or sports anchor or photographers or cinematographers and you hear it again and again and again. How did you get to where you are? Which many would consider, ah, pinnacle of success or at the very top of your creative field? And you hear, you know, I wouldn't have been ever able to do this if it couldn't bounce so many ideas off my wife and I couldn't depend on her honest feedback. You know, I couldn't have done this next project that became the top film in this area and won all these awards. Um, without my son has been my greatest muse and my parents that my parents taught me this from the very beginning. And I've been modeling a relation I've had off of what they taught me, ever. I have never conducted interview. I don't believe where something didn't come up when you really drill down. That had to do with how relationships made them successful in business. If you watched about a year ago, we did this program, right? Not right here. Reaction. Seattle in Seattle. We did work life balance. It was a one day relationship. What, One day course and that expression of my husband, Steve, How did I get here doing? I love this. Kate took this case really took us this shot, and that was perfect. Everyone's tomorrow. We reach a really kind of deep mindful part. Okay, average this life. All right. That's actually really interesting to me because my husband, if you if you had seen the course you've known right before he brought our kids out that we spent about 1/2 hour talking about, you know, and I'm not gonna deal into too much detail on me. Me, me. But the short version is that we had gotten to a really rough place about four years ago and by rough I mean, we were separated, not just like we had a fight one night. This straddled about a year's time, and it was something where the expectation wasn't that we were working things out. It was that it was not going to be worked out, and what we ended up doing was not working on a relationship. We did not work on our relationship, and I'll take a little ownership for that. I wasn't in a place toe. Wanna work on our relationship? What we ended up doing, not by just behind, but by some blessed reason is I worked on me and that sounds trite. You hear that a lot. I've gotta work on myself, but I had never really dug in a lot and looked at myself more candidly. I would be a little more conscious of making sure that some of the things I didn't like about me were covered up versus just say play. I'm horrible up this and it's OK, you know it And he did a lot of the same thing. He end up doing a lot more stepping back and saying, What is it that is not working? What am I not giving? That's not making this work. And from my experience, he has his own experience of me. But from my experience of him, if this were the tank of him, this is This is the humanity in the tank. I felt like I had access to this much for years. And then after this, a minor amount of time. I felt like it just went down here, and I didn't realize that the person I could be the most in love with ever was actually swimming down here, not accessible to May. Does that make sense? I didn't know that at the time. I just felt we weren't connecting and this was all of him and we were gonna connect. He would have probably actually will be on here for a little bit tomorrow, talking about one of the modern obstacles in relationships, and we can ask him. But from from both of our perspectives, the ability to come together as a couple was not the result of working our relationship. It was working on ourselves individually, And that is why I want to start out by talking about self. So what I do know about relationships I just told you a bunch. I don't know about relationships. What I do know about relationships is that the sad extremes, like these major dramatic things, break us down far less often. Then the piled up annoyances. So the vast majority of relationships usually suffer mawr from day to day irritations that just built from the stress. The petty socks, petty socks, the socks on the floor that seem petty but drive you crazy over time, the petty issues that grow massive, the e mails, let's talk about business. The emails don't get answered. The twitters that don't get our teeth, just little tiny things that shouldn't matter but over time give you an impression of this person. That seems like a big, solid opinion that's not positive. That is what break that breaks us down. More than anything, close friendship and genuine intimacy can just evaporate in a way we never saw coming because of all these things that does this resonate with you guys and you're not in like crazy. Um, there is a very particular I love. I love how you participated, but have you guys ever had this experience where you looked back? And it was all the little things that really kind of broke something that you cared about? And by the way, you have to be real and honest and open and vulnerable because I'm doing it. You have you get a choice. Somebody, somebody volunteer. I want to share what I want to hear One experience of a time when you realize that that's what broke you guys. Yes, Rebecca. Sure. Try to maintain some competition here. Um, I mean, I can't somebody else. What? Some aspirin try. Thank you for trying. Unlike Neil right in front of you who didn't try. But have you not ever had one experience where you felt like a relationship just piled up? And then finally, Or maybe you didn't see it that way? Yeah, I can't reason I wouldn't speak up Right then is I couldn't think of one example, but in generalizing everything in your life, Yeah, everything annoys me. So annoyed all the time. But I just think, you know, sometimes like the biggest thing can happen and I'm like big and strong about him like I got this. But then, like the little ist thing can go wrong in a relationship or in my day, and then it's like, Ah, and then it just you just like snap, right? Because all these little things built up on the wall of a sudden you're like getting stuck in traffic or dropping like a book on my foot. I'm like, It's all over. Life's over. You know anybody? I don't know why that happens, ideo people, because we, um because I believe it's because, at least for me, I'll speak. But I think a lot of people can, uh, relate to this. I believe what happens is we avoid be aboard. We get over, we get over, we tried to strong. We try to say, I'm not gonna get caught up in that. And then one more thing, the straw that broke the camel's back. But as it relates to like the way a day can go south, it has the same exact plays out, exactly way in relationships. And, uh, I think what ends up happening is over time, when you're in a relationship with these little things, pile up and pile up, and then they become contemptuous. You end up not being in a relationship with the other person. You're in a relationship with the person in your mind who's driving you crazy and you can't even see was in front of you anymore because that person in your head is way bigger than who's in front of you. And I think that is not an abnormal thing that happen in a lot of relationships. We look for further evidence of why this relationship is difficult and we, of course, find it. We will always find it when we're looking for it. Well, I just wanted to give a shout out to Meg D, and we invite all of you to share online as well in the safe place of Are they place a place? But Meg D. Said it is the little things. I just had a breakthrough with my husband this week about realizing that it's a little yes,
Class Description
Relationships are integral to all aspects of a fulfilled life — from compassionately parenting your children to effectively communicating with business partners. Through strengthening your relationships, you are able to amplify your happiness, confidence, and business potential. Join renowned professional speaker Tamara Lackey for a 2-day workshop focused on improving the quality of your relationships — starting with developing a strong sense of self. Guided by Tamara and a panel of experts, you will learn the communication skills needed to be a great leader, a present parent, and a loving partner. Whether you are looking to expand your professional network or reprogram your dating life , this course will provide you with a roadmap for developing satisfying, functional relationships.
Reviews
Brilliant insightful course. Extremely helpful advice and practical solutions. I find Tamara a very warm, knowledgeable, fun and understanding instructor and almost everything she said rang true with me and probably everyone would find the same. I hesitate to say it's been a life-changing course for fear it sounds cheesy but it's definitely had a profound effect! Thank you so much Tamara for your honestly!
I have read a review that i highly disagree with. I got more out of this course than I have from many overpriced therapy sessions, with so called qualified practitioners. She is honest about her qualifications and I feel lucky that she did not let her lack of formal training stop her from sharing her experiences and strategies she has put in place in her own life. I also thank her for sharing some private stories many people would not have felt comfortable to do so. My husband and I are both very grateful and much happier. THANK YOU!
Insightful class. I recommend watching the course more than once.