Relationships
Obstacles in Modern Relationships: Loss of Connection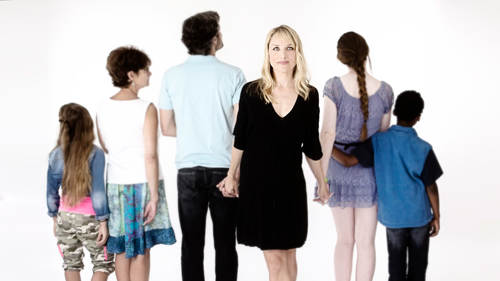 Relationships
Obstacles in Modern Relationships: Loss of Connection
Lesson Info
Obstacles in Modern Relationships: Loss of Connection
we now return to our regularly scheduled PCI program. Although we're going to be staying with some intensity of topic, we're not We're not leaving that because again, I think part of why these become obstacles as we don't talk about him, we whitewash it. We gloss over, we avoid. And then oh, my gosh, were in a state. We have so much. Whether or not we stay together doesn't matter. We're not happy together because this is such a big issue. Um, Number three, loss of connection. So this is something that's really moved up the charts in terms of obstacles and modern day relationship. It doesn't take a genius to figure out why we're all on the Internet and we're all connected and we're all distracted. Um, and we're losing focus with each other in a very big way. Um, you hear this all the time and tell me if you haven't either heard this from somebody dear to you Or maybe said this in your own experience, we're living parallel lives were just not together. I feel like we're more roommates th...
an together. I've grown here, and he's just stayed there. She's exactly who are married. But I'm just a very different person now. Does this sound familiar at all? This is loss of connection, and this happens so easily in this day and age, you know, we don't We don't see it that way. We don't see that. Oh, we've just slowly lost connection with each other. That's not how it feels. It just feels like you're two different people, and this isn't going very well anymore. I love this quote from this was literally written in 1963. So 50 years ago, if I did that right, math, right, this do me a favor before I read this quote before me. This quote don't don't put it in your brain yet. Um, consciously replaced he with she because it doesn't matter anymore. This is about a she, But put he And there, too, And and then I'm gonna keep reading because it really doesn't matter. The problem Lee buried each suburban wife struggled with it alone as she made the beds shop for groceries, match slipcover material. Ate peanut butter, sandwich of their Children, chauffeured cut scouts and brownies lay beside her husband at night. She was afraid to even to ask even of herself. The silent question is this all? Does this resonate with any of you guys? I mean this and a man so forget we're probably not gonna be matching slipcover material. Now we're like and checked her Facebook page. Let's just updated a little bit or was backing up our digital photos. What was done by whom? Doesn't matter what is her or him. We have this feeling sometimes left that we're going and going and going, and we're just on such automatic just to get through everything. We've got to get done that by the time we lay down the person next to us, isn't someone we see anymore. They're just a part of the room before you fall asleep and we think, Is this it? Am I just going? That's all I'm going to do here. That's the kind of hallmark of someone who's living a functional life in a functional relationship right there. So not mutually prioritizing. The relationship is basically the cornerstone of where this issue comes from. We get so preoccupied by paying our bills, doing our job, caring for our Children, that constant business of life, and we feel at the mercy of all our to do's and the volunteer activities in the community work and the household duties in the homework and one of the most important parts of our lives just gets put on the backburner for ever for a very, very, very long time. And we don't consciously notice the fact that you guys are here spending two days and everybody online. I got some beautiful messages from people online that says a lot about the fact that you know, you do care about this and you don't want to keep back burning it or you don't ever intend to back Burner it. I have to make a quick note. I know this because I had the great experience of these back to back courses. We did three days of a photography course and I had tons of notes put on my Facebook wall and shout outs on Twitter and this and that. I did yesterday and I was flooded with private messages in my inbox, direct messages on Twitter and a bunch of emails like everybody goes private on this topic and they're sharing beautiful things. In fact, I was gonna have another chance yet, but I was gonna ask one of the women permission to read her letter because it was it made me cry last night. I read her letter and she just basically said that she feels like she hadn't realized how many years she's been living a functional life. And she felt like someone had slapped her across the face and she looked up and she swears you're gonna change everything. And she's like, I'm so impassioned. I feel like you gave me my life back and just like beautiful words. And it's not me giving her her life back. It's her. Give yourself the time to sink into, really recognize what she cares about. And I wish that didn't have to be so private. And part of why we make that so private and taboo is because we don't know what other people are going to think of us. We have this really big this big kind of bar for fencing put around in terms of If I say this, you might think this. I mentioned earlier critics on social media and such. If I get up here and talk about relationships for two days and I talk about sex, they're going to go crazy who cares? The point is, we're all living in this in this that we care about. Nobody here would question that if a dear friend of theirs lost someone they loved very dramatically. No one would even question that. That would change your whole world. We don't even question that. And yet we can't talk about it. That doesn't make any sense to me. So the idea of not neutralized mutually prioritizing relationship but not saying this is the number one thing for me in my life, and I'm going to give the time to it that it deserves, because it is versus Make it the last thing and I'll see you. I'll see you at the end of the decade when we get past this business. I mentioned that the marriage shock that one was significant to me because it's the woman or the man who basically de prioritizes themselves for others and then isn't there anymore to have a mutually fulfilling relationship that is not hard for that to happen. So staying connected, What on earth does that mean? Like it doesn't mean that you're both with the same wireless carrier and you're on your five share plan e follow you, you follow me. Done. What does it mean to stay connected? Authors and professors Ronald Adler and Russell Proctor identified four ways that we feel close to each other doing a significant amount of research. This is actually literally in textbooks for how to stay connected emotionally and physically and intellectually. Through shared actions. I went ahead and tagged on 1/5. This is not their research. I'm bastardizing their research because I have found that spiritually is a very big thing for a lot of people. But if you break it down, there's these four components. I've made it five, and there's an emphasis on these very clearly between each partner. So in terms of physically, that is just simply like what we just talked about sex. If the kids are back, S E. X, If they could spell love in that room, it's about that. But it's also about affection. It's about kissing and hugging and holding hands and actually sharing with each other in a consistent way. There's a number of people who their concern is Over time. I don't even feel like you put your arm around me. I don't feel like we hold hands. I missed that. And that's men and women. We tend to stagnate sometimes there, when it actually becomes even mawr important over time. To show that and to share that, um, emotionally. That has to do with the actual sharing of genuine emotion in terms of expressing feeling and feeling, like the other person cares when you dio that part does matter. It's not just emotion isn't just about, let me tell you, I feel let me show you that I care how you feel. It's a big kind of secondary part intellectually. When I talked about the woman who wasn't there anymore, or the man who is not there anymore, personally, intellectually have something to share that excites you both intellectually. Maybe it's books you had met, read or spending time. You're gonna go to a movie, give yourself 15 minutes to get coffee and talk about it afterwards. That intellectual exchange actually plays into the bedroom more than people know, especially when you're actively engaged in that intellectual connection through shared actions. This is that memory bank that you build of shared experiences. This is why when it feels like you just want to put on your fuzzy socks and watch TV. But if you make the effort to go to a baseball game or go on a picnic or whatever else, that actually builds your connection over time because one of the things that is brought up time and time again is that taking time to be nostalgic and share memories of these experiences you built together will improve your relationship today. Things that you talk about the did 10 years ago will make you feel closer today, sitting there and say, Remember that time we just sat on the couch Thursday, Friday, Saturday, Sunday, Monday doesn't do much for you today and then spiritually. Lastly, you know, I added that in because for many people I know that's the cornerstone of how they feel connected. Whether they share a very strong connection through religion or just they both meditate together. They both believe that there's something more to them than just skin and bones andan. They connect through that place. So I want to do a little bit of exercise with you guys. Okay, I want you to take a moment and you're you're going to have if you're here without your partner, like most of you, but I would love you to take the time to fill out and at home. Certainly if you're near your partner, this would be fantastic to just take a moment and determine for yourself physically, emotionally, intellectually shared actions spiritually. How important are these things to you personally? One of the reasons we get disconnected from each other is we value different things over time and we forget to tell each other. I may have been all about intellectual discourse when I first met you in the best conversations, etcetera, etcetera. Now I'm significantly more focused on emotional exchange that matters more to me because of where in my life. But I didn't tell you that, and you don't really show share a lot with me. But you like to talk in great detail about things that we start, that you can strategize or ways to move your business ahead. You want to see what I have to think about it, and I'm feeling emotionally starved. But we don't know that the other person is finding the other thing important. So I'd love it if you guys could take a moment and share that and then Brian and Sarah, if you guys could do that literally with each other kind of track that I'd love for you after the sex rises over is to come up with a couch and share a little bit about that and then the homework we left with you last night. So let's take about two minutes to sit there and rank from your perspective, perspective how important these things are to you. Maybe physical affection is very important on spiritually. That's just not a big deal for you. And try to do that for yourself and as best you can with the person that you're thinking about or hopefully with each other and then we're gonna talk about after you get a chance to do that is that if you have some strong disconnects, what? What that could mean? Well, we can definitely say the chat room alive and happening out there. Mike joined us. Yeah, other. Definitely a lot of hot topics. 50 shades of Grey's, of course, but, uh, one thing that they're kind of talking about is that they're kind of focusing on their own relationships, and we actually do have a question that has been mentioned. A couple of times from, uh, Amanda G from North Carolina. So she says, What are some things you can do to prevent a reverse becoming roommates with your partner? Yeah, so literally. This exercise is one of the big things is find out. If you feel like you're just roommates, there's there's two big things going on. One. Is your proper too busy for each other. We talked about that? Yes, yesterday, Ruthless re prioritization creating white space on your calendar after this. Okay, so these your five days in a row in Creativelive part of this I spent months building everything. It's been a pretty intense pace for all of us. My we launched all in one life dot com, like right before we got here. And my husband has been extraordinarily busy with a number of things he's doing for his business. Etcetera, etcetera, etcetera. What we're doing is the Susan's over is taking about a month off. I'm speaking at the conference in Bali for two hours, but other than that, I'll be checking in here and there. But taking that time off and I can tell you with assuredness that nobody was gonna hand me that time off, I had to take it. Nobody is going to give you white space on your calendar. You have to take it. If you want to not become roommates with your partner, you need to both say, Let's take this together and spend it on each other. But really do that. So first and foremost number to the time that you do have together, How do you spend it and how do you share it? How do you connect with each other? See if you're not completely disconnected about what you both care about the most right now and if you can find ways to then blend that together. But you have to start. I mean, this is the This is the bedrock of everything we've been saying. You have to start by knowing what you want. You can't get what you want until you know what you want. And then the next thing is to know what they want and find bridges to come together on that. So those are two really big ways t prevent becoming roommates that we're just living parallel lives. Yes. Oh, I had a question for you specifically because I was thinking about yesterday when you were talking about ruthless free prioritization, and you kind of give us your recipe of what you do with working out and how they balance. And I think it kind of blew my mind a little bit because I feel like I'm trying to pack in a lot of stuff in my day. And I don't have nearly as much on my plate as you dio because you're doing all these things you're doing like redefine you're doing all in one life. You're speaking your photographer. You have your family and probably a host of other other things that you're doing. So like on a day to day basis, like, how are you finding timeto like, How time with your family or yeah, relations Like, I guess that that's like, I get it on a very theoretical level. But like what I'm watching you on, like, how are you doing that on a on a dated I I get it up here, right, But for you, like, how are you doing that on a daily basis? Kind of eso. Yeah, Greg, Great questions, but no, I actually that's part of what that is. That personal recipe affords me the energy for it. I mean, I get a lot of comments, energy. We did it. We did a course on energy. I truly believe lifestyle. The way you eat and the way you move have an incredible impact on energy. But also the way you lighten yourself, that stuff weighs you down. Last night. This is what I did. We left day four. It didn't a stretch in a row. I was really wiped out the last few nights before. I've been rearranging keynotes and building content. This in that last night. I didn't really have to do so much of that. I went home, I got in bed. The three kids got in bed. Steve got in bed, We watched a movie. I had two bowls of cereal and I felt just because you go, you can't keep going. You can't keep going. You have to give it build in these times where you're going to say right now, Whitespace done, gone. I am not existing right here. I'm just gonna be a little girl. That's all we're doing is snuggling my two pink fluffy socks on on a day to day basis. A lot of what that recipe waas with a conscious effort to incorporate things that don't take time. Things like the banana and avocado, these mood foods that will boost my chemical. I will do that. I have to eat breakfast anyway. Gonna eat a banana? Not in public. Weird. I'm gonna eat dinner anyway. I'm gonna have an avocado with my lunch or dinner. That's easy. The exercise. 45 minutes a day. I have to return a number of phone calls every single day, and I put them all into a chunk of time and then walk on my phone for 45 minutes a day and have those conversations the only difference I'm doing. I'm not doing something extra. I'm just not sitting at my desk while I do that. But I'm getting that 45 minutes. I can go one by one. That I told you my nighttime ritual where I closed. I'm laying in bed. Anyway, I am laying there. All I'm doing is giving my mind a three minute exercise to close my day out so I can sleep better. So it's not like these air big ads to my day. They just happen to be how you utilize the time I'm spending in my day in a really conscious, intentional, focused way to bring about more energy and to feel better. Does that answer your question? Partly, But I was wondering how how, then, that structures your time around, being able to have time between your work and your kids and your husband and everything else you're doing? Yes. So that's the other thing. And if you guys have heard me speak before and show my calendar, I actually have a calendar of my week that I update every six months or so. I've shown before and after Calendar. If I didn't have intention and focus on how I structured my week, I've mostly just drinking and sleeping and saying, Leave me alone. I'm drinking is sleeping because I know what I would be if left to my own devices. Um, I have a calendar that kind of structures out what my times are like. So at the office, for instance, I only do photograph. I only do photo sessions on Monday, Wednesday, Friday, Tuesdays and Thursdays, or my content Creation Day or writing presentations or something. So it's kind of blocked out outside of that, I have time that, like we pick up the kids, my husband and I, we only have a sitter eight hours a week. Onda what we do. And it's to actually six hours. Excuse me six hours a week because we both have set up our calendars that I leave work these three days a week to pick them up school and then spend time with them until they go to bed. But I have to be really clean. And then the other days, I can work until six, because Steve's doing that, you know? So it sounds like, um, pedantic to have some of structure around your life. But that structure affords significant freedom. It allows you to focus on what you really want the most by putting in some of that pain up front to be able to then hey, Aiken doing multiple things. But I'm gonna be really smart about how you do it. Okay, so do you. Oh, yes. I noticed that this might be a side question. When you were talking about your schedule. You're saying Monday, Wednesday, Friday we do these and then is that there's a we do these things and you vary that to keep its keep it fresh. Do I vary it to keep it fresh? No, I think freshness is overrated. No, I don't. I don't vary that. I mean, it's been probably for four years that I've been doing shoots just on Monday, Wednesday, Fridays. I'm certainly I do a lot of destination stuff, so if I come out to the location I do three days in a row, it will be whatever those days are. But at home, that's the calendar. That's what my studio manager Sarah knows is that she's available this day. This day. This day, which day works best for you, and it's just that so and that helps me mentally because 1st 2 years in business, I can't tell you how many times I was like right now. Oh my God, this family five waiting in a park. I'm talking about the way that's happened to me. I know Monday, Wednesday, Fridays, those of my days to be alert. Sorry, I scared anybody doing that, but that's how it feels. I would set up Monday, Wednesday, and I know I'm on. I'm on call those days for my shoots, and the other days I never m you know, So I have meetings or anything to attend to on Tuesdays and Thursdays. That's that's when I'll do that. I remember you said before that used to do weddings and then you stopped. Or one of the reason maybe you stopped was because it took so much time on the weekends away from her family. Exactly it. Yes, yes. So I stopped. I rolled out of weddings because I couldn't keep the pace that we did during the week and then leave my Children on the weekend. That was the primary reason I stopped doing weddings. Um, and and there was a whole kind of physical structure restructuring our business to be able to do that. But I knew that if I could focus and put a lot of safeguarding around high run the business for portrait, that we wouldn't have a financial trade off because I could fit in more Portrait's on and let go toe weddings, and that actually went really well for us. But it took a lot of planning, especially now. My Children are in all three Children or in baseball, softball, basketball, while not basketball formal yet, but soon soccer, etcetera and If you guys have Children and activities, you know how much of weekend that takes up, like stopping so freaking active, Just whatever, V. All right, So Sarah and Brian come on up. Interestingly enough, after when we were on yesterday, um, Brian there were sharing some of their friction points in terms of the difference between how they read situations and how they made each other feel based on how they would interact sometimes and how you're just getting a better you said yesterday. But just getting a better idea of things like, Oh, I'm a highly sensitive person. You want to share a little bit about that? That feedback we were talking about yesterday after the program, in terms of feeling like you're like sure, most specifically about when you said that you're one of things you said were After 19 years of marriage, I realized I'm a highly Simon person, and Brian's like that would have been good to know, think like a little bit of that, You know, in terms of what you feel like you maybe have a better read on some of that of why you're having these energy exchanges that are uncomfortable. Well, I guess the flip side of that is, you know, I didn't sort of the self self awareness for me. I didn't realize that, you know, had the stress scowl as much as I apparently do. So there's the flip side of, you know, being highly sensitive in your case, The flip side in terms of she's very sensitive and you're not thinking about it. I lacked a certain self awareness about, you know, things that would trigger, you know, maybe some of the sensitivities on, you know, maybe on your side. So got it. Your where your way way said that. Yes, WAY said this yesterday. It's not about changing yourself. It's just becoming more aware of who you are in terms of being out of bring more of your true self to a relationship and interact better. Okay, so we left off yesterday that the friction point was, you'll be sleeping. Why don't you recap what the friction point is for us? The friction point is, what is that? Many days when I am dead asleep in the morning, Brian will come in and literally go like this and say, OK, can you help me out today? Because this is happening and this is happening. And I have a conference call, and I know that the kids need to go here in here, and it's e, don't you? Absolutely. Yeah. Just out of a dead sleep. And for me, it makes me feel like Oh, right. Stop. Yes, I just got here. I mean it, right. It feels like you said that because you don't have any intention of being mean here. The eight functional things we didn't sort of address way just have to do these things. And it's, you know, it's just part of the day, but yeah, I feel like you're inconsiderate. Yes. Yeah, but you're like, but I'm just things published. All right, So you said we left and you're gonna do a little homework of how you think. Systematically, you can change this. So it's not a friction point anymore. And this is meant to be an example how I think you could address 56 10 friction points in our relationship and actually systematically come up with new solutions. Taking into account how you both feel. I don't believe it's like one like that. And you're like that and that just sex I think you can work Teoh systematically create an environment for yourself. That doesn't say either one's wrong. But how do we adjust it to make it this easier for us? Right? So we came up with this 27 point plan. I mean, it's it's not. It's not rocket science, really. I mean, it's, you know, it's It's I think it is building off of your suggestion, Teoh maybe sort of addressed this night before so, you know, we're thinking all right, 10 o'clock the night before, Let's say, um, well, just kind of come together in. All right, what are the three things were things. Whatever we need to sort out for tomorrow and even before that, Like I'm thinking. All right, well, the meditation and getting my scalp face off. Maybe I'll spend five minutes to sort of all right, getting in a happy place and, you know, depressed so that you could spend five minutes transitioning until wade, you better transition to Ugo because I Well, I know with clocks approaching know whatever I might be in the middle of mentally. Yes, I know that we're gonna have this functional logical talk. Can that make sense? I know. OK, so they're gonna have the talk, and you're gonna basically say, Hey, all those things that you would a poker and woke up in the morning Yeah, I mean, really, just come up with a game plan and you know what you're going to do and, you know, tomorrow, the next day it's just a matter of I got excited thinking about it. I was, like, Way have a plan And we can like, you know, over time incorporate the Children into this, too, and have, like, family discussions in the calendar. Okay, so I'm actually having a strong physiological responsible because to me, it's like this seem like it was not. There's no solution. It's just frustrating. It's just who we are. And it's just I have to say we have to both start our days feeling like we did something wrong, right? You did something wrong by going in and waking up that way. You did something wrong by waking, you know, like I. Either way, you both feel wrong, and that's not fair. That's not fair on either one of you, individually or certainly not as a way to start the day, but again if you if you don't stop and say, What can we do? Adjust this. It just never stops, does it? Did you see that? I couldn't. I couldn't figure out how to explain to him over and over and over how mean and consider rise. I thought it felt yeah, and I would try to explain that at length. And he's like, I know, I'm sorry. I'm sorry. Yeah, I get it. I get it. I understand. So anyway, yeah, yeah, but e todo and and I'm gonna I'm going, Teoh, take a stab your that. Say that thinks you know, emotionally when she feels like That's mean. And you're like that. Make hurt your feelings or make you feel like you're beings. I mean, whatever word you want to use that make you feel like you're being slapped back for just trying to get something done for the family. Is that would you say that? I mean, I feel like, OK, why has to say a point of conflict. I mean, these are things that we have to get done. It's it's not its not opinion. It's just it's the fact that the three things are four things or whatever it is, right? So there's actually hurt them. If you really think about it like that, kind of when you say you said, sometimes you yell like at him, right? Yeah. Like, what would you say There's her? Yeah, Yeah, I you know, you feel like don't I feel like I can't believe we're having an argument about this and it's hurtful. And would you ever say to her you actually just hurt my feelings? Would that be weird? Maybe we're why? Don't know. But why? Why is that weird to say to the person who you're closest to in the world actually, my feeling Sarah were conditions to not do that especially meant yeah, and that's that's that's at the root of what I want to get to with this relationships course is all these barriers that nobody told us we had toe like stay around. We just assume, like, what could never say that to her, because I don't have a way to finish that sentence, and of course you don't. But you don't really think about that. And if there if you knew that when you did that, it hurt his feelings, would that change your behavior. Yes, Yes. Yeah. No. Yeah, Yeah, I know you. That you wouldn't want to intentionally hurt the man you love. Exactly. Yes, exactly. So it's just a matter of saying, Hey, this is how I feel about it. And at a root level. I don't care of this. Sounds stupid. It hurts my feelings when you help me. I'm just trying to get the agenda. You know, I think that that would then Then you would rethink your behavior and not feel like you're being so, um, ripped into the day. You're also acknowledging that you're kind of starting his day out with a in a painful place to write, Yeah.
Class Description
Relationships are integral to all aspects of a fulfilled life — from compassionately parenting your children to effectively communicating with business partners. Through strengthening your relationships, you are able to amplify your happiness, confidence, and business potential. Join renowned professional speaker Tamara Lackey for a 2-day workshop focused on improving the quality of your relationships — starting with developing a strong sense of self. Guided by Tamara and a panel of experts, you will learn the communication skills needed to be a great leader, a present parent, and a loving partner. Whether you are looking to expand your professional network or reprogram your dating life , this course will provide you with a roadmap for developing satisfying, functional relationships.
Reviews
Brilliant insightful course. Extremely helpful advice and practical solutions. I find Tamara a very warm, knowledgeable, fun and understanding instructor and almost everything she said rang true with me and probably everyone would find the same. I hesitate to say it's been a life-changing course for fear it sounds cheesy but it's definitely had a profound effect! Thank you so much Tamara for your honestly!
I have read a review that i highly disagree with. I got more out of this course than I have from many overpriced therapy sessions, with so called qualified practitioners. She is honest about her qualifications and I feel lucky that she did not let her lack of formal training stop her from sharing her experiences and strategies she has put in place in her own life. I also thank her for sharing some private stories many people would not have felt comfortable to do so. My husband and I are both very grateful and much happier. THANK YOU!
Insightful class. I recommend watching the course more than once.