The Art of Being a Second Shooter
Jasmine Star, JD DelaTorre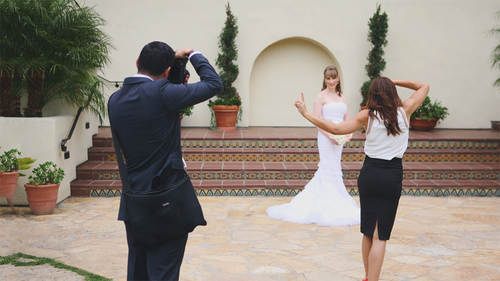 The Art of Being a Second Shooter
Jasmine Star, JD DelaTorre
Class Description
If you're an established second shooter or looking to become one, this course focuses on ways to strengthen your portfolio, be proactive, improve shooting technique, establish the terms of shooting agreements, become a vital asset to the wedding day, and learn how to book jobs. In addition to lots of content, conversations, and fun, a live shoot will demonstrate the first/second shooter dynamic and a portfolio review.
Class Materials
2nd Shooter Day 1 Keynote.pdf
2nd Shooter Day 2 Keynote.pdf
Ratings and Reviews
Great course!! As a newly emerging photographer, I just got my first second shooting opportunity a few weeks ago. Since I had never photographed a wedding before (even as a second shooter), I searched Creative Live for a second shooting course and was relieved to find this one. After watching some of the free sample portions, I purchased it. I was happy to find that despite the few negative reviews left before mine, the course is an excellent one for those with no second-shooting experience. Here is what I liked most about it: a) It includes several segments where Jasmine and JD demonstrate how they work together at a wedding. I found Jasmine and JD to be very honest in their representation of how things actually occur during a wedding. Since I had not (at the time I purchased the course) ever photographed at a wedding before, I was desperate to get a sense of how things really work. Jasmine and JD delivered in this regard. I was able to see how things really flow...how to react and photograph in tight time frames...how to stay out of the main photographer's way and still take good images...and what to pack and how to preplan in order to truly support the primary photographer. b) JD and Jasmine were very honest in talking about some of the mistakes they have made in getting to where they are today. I think this must be hard to do - baring your soul and talking about things that have gone wrong. But in doing so, they give something to students like me that some other teachers don't - a truly realistic view (from the perspective of someone who has made them) of the errors newer photographers commonly make, and how to succeed and keep moving forward in spite of them. Jasmine has done this in other courses she teaches on Creative Live as well, and it is very much appreciated. It's such a relief to see that in their early days, seasoned and successful photographers make rookie mistakes too - and to hear how they pushed through them. Everyone makes mistakes. The question is - what can be done to fix them, and how do you avoid making them again in the future. JD and Jasmine address these things in this course. c) JD and Jasmine have different personalities and different approaches to certain aspects of their craft. It was helpful and inspiring to me to see how they work together in spite of the differences. I think their differences actually complement the other. Like JD and Jasmine, my husband and I work together in our newly emerging photography business, and have differences in our personalities and approaches to photography. I really appreciated seeing how Jasmine and JD use these differences to enhance their photography, and how they work through the sometimes tense challenges that can arise in fast-moving wedding photography scenarios. I also liked hearing things from both of their perspectives. d) JD provides lots of solid, tangible, helpful tips in this course, including a list of non-photography-specific items to pack in support of the primary photographer. His advice on second shooter etiquette is solid and includes lots of ideas and concepts that I hadn't thought of prior to watching this course. e) JD provides information about shooting angles and lenses to shoot from/with that help round out the main shooter's wedding portfolio for each client. Again - I learned concepts and ideas that I hadn't thought of prior to taking this course. I watched this course twice prior to my first second-shooting job and it paid off. I felt a lot more prepared, and comfortable, going into the job than I would have without the information presented by JD and Jasmine. I highly recommend this course to other newly emerging photographers who haven't photographed at a wedding before, and who are looking for solid advice for what to expect, how to prepare, how to photograph as a second shooter, and how to support the main photographer at weddings in general. Good stuff!!
Great course. Jasmine and JD did a great job of teaching this course. They were well prepared, entertaining to watch and provided a lot of useful information.
Student Work