Automating your Post-Processing Workflow
Determine Your Workflow with Tools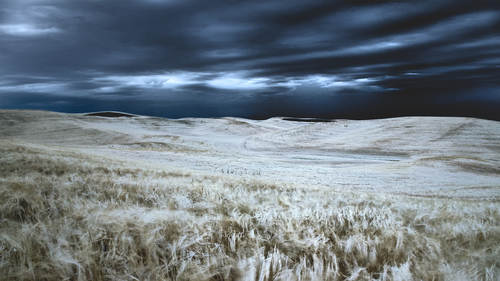 Automating your Post-Processing Workflow
Determine Your Workflow with Tools
Lesson Info
Determine Your Workflow with Tools
your first step. This is bad. This is what nobody wants to do because this is the embarrassing thing. This is like your secret journal that you hide from your friends because you like, if they read my journal about my personal nightmares and dreams, that's fine. But to know what I actually with my photographs, nobody reads that. Okay, so what we want to do is we want to get everything actually written down because you need to know what you're doing today for us to identify where the problem is. So we know what to fix later. So we have to write it down. Because if you just sit here and think about what you do, you don't actually know what you do because you've already automated some of your things. You're just naturally doing things in the software that you don't know you do. So we want to sit down and write everything down. We have want to start someplace if you think about taking a trip. And years before there were phones with maps, we would go on by maps. Those were things with paper...
that had directions on them, and we would map out how we wanted to go from Los Angeles, the Las Vegas or to New York wherever it Waas. Same thing. If we don't write that down, we don't know when to turn left or right. We want to write it down. This is Ah, the next step. You have to be honest because you're gonna live yourself. You're like, oh, name things this way and I do this. What? You're to do it. You're gonna just turn that kind of into a checklist, And then when you sit down and you do your next importer, you do your next metadata application. Whatever the workflow you're working on, you're gonna have your little what you think you do next to the computer and you're going to a step. But you could go. Yep. And then you're like, Oh, yeah, I forgot after, Right, that in there. I actually don't do that. I feel guilty. So I wrote down that I'm supposed to do that. I'll call it key wording supposed to that, but I don't. So we're gonna go work through that. You're gonna write that down? At that point, you're probably pretty close. This is ah, to get to the goal of what we solve. Once it's written down, we start to unify the gap because then we know what's happening. You're able to look forward to say, Does might workflow. Allow me to quickly find my files. If you're a wedding photographer, the odds of you needing to go back and look at work three years ago is slimmer than somebody who might be a fine art off doctor who is working on a long term book. So we would organize things differently because the problem of fine art photographer working on a book might need is searched by long activity. Where a wedding photographer where you might be a bucket by the actual wedding or the actual event. If you're a commercial photographer, there may be certain restrictions on your work of when you can release the work into stock after it's been shot, because there's a certain expiration on an exclusivity, knowing that in the workflow that's the problem you're trying to solve. So getting that all written down gonna let us identify those pieces. I went on ahead and I wrote mine down, and I have another class of the photographic center where I taught a workflow and I was amazed because for some reason, mind seemed more complex than everybody else's. And what I realized was, when you write everything down, um, you start to get overwhelmed that the number of problems you can have There's a lot of things there that might seem missing because everything seems easy when we get started. Oh, I'm just gonna work on this one thing. One thing leads to another. Things get more more complex. And as I started to think about my own workflow, I kind of had these branches and tree as those little bit more and more complex things got more and more difficult. So as I narrowed that down Ultimate. What I wanted to get to was breaking this down into pretty easy for people to consume, because that's the other piece when you sit down and you have a light room catalog or you have bridge or you have whatever you're using for your workflow, if you've got 300,000 images that 20,000 images where it is, it can seem overwhelming. So what I want to do is break things down and try to make him a little easier. So we're gonna look at importing some of things we could do importing in terms of thinking about workflow and making decisions, because at that point we haven't messed anything up yet. Stuff on card and we can fix that moving in. Then we can look at some organizational things that we can use the software for. What kind of things going to sell for actually do to make it easier or more difficult in that process. And at what point do we start to automate some of those things? We also can look at searching. One of the biggest things that being efficient does is allows you to search for your photographs If I want to find a photograph taken in Yellowstone in the Madison River with an elk taken in September that has a blue flower in it. That's what the client wants. The normal person starts at the top of 100,000 photographs because I know it's in their scrolls. Girls, girls, girls, girls, girls, scrolls, girls, girls, girls, girls, girls like Oh, there's no go no, no, that's not Yellowstone girls, girls. So we want to use some of the tools within the search capabilities and we look at some of those, and Adobe is doing some crazy cool stuff with some of that search technology that were on the very edge of, and we'll take a quick peek at that. I mean, there gonna look at some storage thing because the actual thing I get asked more than anything is about the cloud and stories were there. So we're gonna talk a little bit about that as we kind of want to come to an end. So I think that we can jump back into the light room and look at that and look at some of the things that are in here that we can take a look at. From an organization standpoint, Adobe did an amazing job looking at light room and some of the organizational things that a photographer might need to do when we were working strictly with the file structure and we were working with Bridge. From our imports standpoint, you had really be even more attentive than you are now to how things could actually be organized because we were dealing purely with a file system. The file system on a computer is a 1 to 1 relationship. This is one of the reasons why people ended up in that file naming hell at the beginning because you can't have the same file named three times. And if you do, it's in three different folders. So on that 1 to relationship becomes a challenge. So one of the things that light room did was they really looked at at a workflow standpoint, what can we do to make things simpler, make things more easy and efficient? Unfortunately, with that, like I said, the beginning Once we establish a habit and a workflow, we just kind of do the same thing over and over again. So all the sins of what you did before before you had light room, you just brought in and you just created much folders and do the same thing you did before. And then you thought yourself of this doesn't anything better? So that's the thing. We're gonna talk about some of these little pieces that are in there, so the first thing we'll take a look at is the import dialog box. So you just my favorite keyboard, its command shift I or control shift. I pops up the important dialogue boxes. My favorite little thing because I hate when you put the card in and it just shows up automatically. Um, when we're thinking about organizing photographs and we're thinking about controlling things, we have a couple things that really become critical. One is the file name. What are we gonna actually name the photographs and then ultimately, where and how are they gonna get store? Those are the two kind of big questions we really are trying to fundamentally answer before we really do anything else. And there are some advantages and disadvantages to all sorts of different file naming components. But if we click into the final naming panel, we can rename the file and we can create a template. So this is one of the things that I think is important for people. Is they're working on their photographs is to figure out what would be the appropriate file naming system for that kind of work they do as a fine art photographer. I'm not really concerned so much with client information, location information. I'm just concerned about just a fast, easy way to stay organized. I use some of the other tools to sort through that. But if you're a person who remembers places, for example, you could set up your workflow so that you're going through when you're like, Oh, this is really cool. I'm gonna name all my files with location or shot in. So if you remember, Arches National Park, you remember Seattle, Washington. You just name it in the file name because they would give you searched for the words Seattle In the file name. You'll get back all your salad photographs. That's a possibility. And there's nothing wrong with that. You could also do, Just by date, you give it the file date. Some people remember dates or like Oh, yeah, I was in Italy. It was June, the third week in June 2015. That's enough for them to go find those photographs. Everybody's kind of got a different, different memory, but one of the great things in here is they give you all these custom presets, custom name sequence, I D. But my favorite is down at the bottom under edit because under here's where I could go on and customize way more than I should be able to, because now I've got all these options, but I can come in here and under the custom preset. I have the option of file names suffix. I've got all sorts of numbering options. I got all sorts of date options. I got dimensions or I could decide what was the focal length of the lens. That might be important. Maybe you're doing up test for a product. You're testing a zoom lens for some company and you want to have in there what was the focal length for each one of these shots. So if you're doing your article right up, it's right there in the file names you hit the I key. While you're in the grid view, you can see what the image was. There might be a reason to rename that that way. Rating. Five star image. They don't have any stars when they're being imported, but you didn't apply that in there. There's a number of different options. You can come in here and then once you get that set up, you can come in here and you can save that as a preset. So one of the things you'll see over and over again is preset, preset, preset, and when most people talk about process in light room, they always default to the development presets because that's the cool stuff everybody wants to play with. But everything we're gonna look at in the workflow you could build a preset for. This is where your automation comes in. In this process, once you do something more than once, you will save time by building a preset, and you will be less likely to forget something the first when you do it again. In my actual catalogs, this is my teaching catalog. But my actual catalogue I have about seven different naming presets for the different things I'm doing because if there ah, because if I'm doing editorial work or commercial work, which I don't do often, but I do. But when I'm doing commercial work, I always have the client name in the file name. That way I don't inadvertently pass that file into something else or he used the file incorrectly. So that's one of the things I do in my presets. I make that decision so I have multiple presets that I have set up. So all I have to do is save current preset my new preset, and now I have that as an option in the pull down here and come back and change something to somewhere else. So in there I can just come in at any given point and choose my new preset, and I will always come back to that exact same level of information. If I want to edit that preset, I can come in and I can say, Well, I don't actually want the file suffix on there, it says. Edited now appear. I click on that. Now I just have to update my preset. There's no safe several things that drove me nuts with presets. I was always like, made a change and I was like, I need to save it. I wouldn't find this a button and then I get frustrated and leave because we do that when our workflow were frustrate. I want this to be fixed now, so it's update preset means safe. So I saved that, and now my preset has my name in the date. I always put my name. My personal workflow is my name is always in my file names, and the reason for that is if I am ever exporting to file and I don't do a renaming and export, my name's always in their solo. When it goes to a client, goes to a juried show goes to a gallery. Whatever it is, my name's in the file names. The worst case scenario five screwed up everything else by not falling directions. My name's at least in the file, so I go on ahead and select that piece. So that's a critical piece of the work clothes in the file naming under file handling. This stuff's all great from a workflow standpoint. In terms of speed and efficiency, however, the things you check up here slow down the import process. With the exception of add to collection, that actually happens pretty much instantaneously. Building smart previews spark previous are a great tool. They actually can speed up your actual workflow there great to able to work off line of your drives not attached, but to build them in the import process slows the workflow down in making a second copy. Making a second copy to a second external hard drive during this process also slows that process down. I don't make my second copy at this point because I want to get all the images in. I do my initial culling and get rid of my feet because I photograph my feet a lot. I don't know why, but this my fingers on the button. I got 100 28 gig card, man my feet. So I delete all that stuff and then I make my second copy. When we get the story, we'll talk more about that process there. But at this point, what I'm trying to do is get this process to be as quick as possible so that I can actually get in the editing workflow piece. The other thing I do is while the imports happening. If I am going to build the previous whatever, I go clean my camera gear multitask some way in that regard. But for the most part, I'm trying to get this to be as efficient as possible. We're gonna talk about collections more in a second. This I begged Adobe for years to add this button because of the workflow. Going to show you with collections collections is the greatest thing ever created for late room and people like try it, don't get it, and they abandoned it when it's awesome. So we're gonna talk about that. But then, once I got the collection workflow. I was like, Please, please, please, please on import. Let me put it into the collection. And then the next day I was like, Please, please, please. And then one day it showed up. I was so excited because not all software companies listen, but it will be Does a great job of actually listening to you apply during import. Okay, we have development settings. You can build up automated preset. Here, you can apply something so I could be like, Oh, yeah, going ahead and changing my photos to black and white. I normally don't apply development preset it this point. There's some other things we can do in light room in terms of like noise reduction, green reduction to set those based on camera serial number on camera type so those will automatically be set. But in terms of a development preset, I'm usually not to the point where I'm making those decisions up front. And the other thing is, if I'm gonna shoot off, say, 300 images, I'm not gonna edit all 300 images, So to apply the same preset, all 300 slows that process down
Class Description
Adobe® Photoshop® CC and Adobe® Lightroom® CC have many tools to help you organize and enhance your photography. While great, the many options and different workflows can lead to complexity. This class is about finding your own path through the complexity. Rather than showing you a specific workflow that may or may not work for you, the goal will be to show you a number of tools and techniques using Adobe Lightroom, Adobe Photoshop and Adobe Bridge that can be used in organization and workflow systems. And, most importantly, we are going to offer some strategies that you can use to implement a workflow and organization system tailored to your needs, skills, and way of thinking.
Software Used: Adobe Photoshop CC 2017, Adobe Lightroom CC 2015

Reviews
I would consider myself an advanced Lightroom user, but this class challenged me to rethink the way I use it in my workflow. Daniel is a great instructor with an incredible wealth of knowledge!
Great class if you're a beginner Lightroom user or if you're looking for ways to improve your workflow.
Daniel Gregory talks fast. Real fast. But he has really good ideas about workflow with Lightroom. What to do? While watching "Automating", have your copy of LR open in another window. When Gregory triggers an idea that works for you, pause the class, switch over to LR and try out what he said, make the changes that work for you. I learned a lot from Gregory in this class and highly recommend it. His structure (Commercial photography) isn't applicable to me but I saw things that I needed to do.