Automating your Post-Processing Workflow
Workflow Set Up and Testing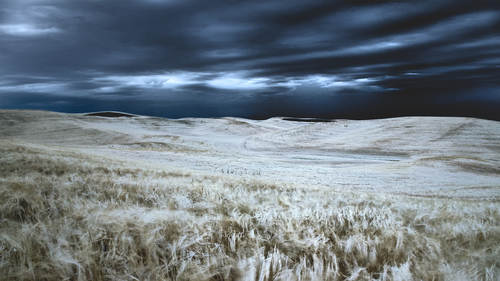 Automating your Post-Processing Workflow
Workflow Set Up and Testing
Lesson Info
Workflow Set Up and Testing
couple of quick workflow pieces. If you're a wedding photographer, you could have multiple catalogs. The wedding photographers I've coached, I tell them, Create a brand new light room catalog for that one and shoot. You get the engagement photos in their wedding photos in there that destroy the dress photos. Everything lives in that one bucket because the odds of you coming back six months later to that wedding again it's small. So put it in a container and minimize it. But then build a collection that has the best of that wedding in there that you can export out and put in your portfolio catalogue. So a multiple catalogue solution, you're gonna store all your better data about the wedding, the releases, all those different elements in that metadata. That's important. He would actually take the time to do that. Also, think about offsite vaulting once you've got that catalogue created in those photos created, that's an easy one, developed up because the odds of you ever needing it again...
are small, and you have built in some level of retention so they can call you in 20 years to get those wedding photos. You could then pull it out of Amazon Glacier. Arrest three or wherever you have it. If you're an editor, a commercial photographer, I would potentially look at making sure my client name was in the final name in the file folder, so I could quickly find it again. I can search four creativelive is the client and get all my crazy life photos back just by file name alone. So I wouldn't even necessarily have to have light room open for me to find the photographs. Because maybe I'm somewhere and I only have the external drive with me. And with the catalogue on the my laptop client eased access, um, or whatever. That's an opportunity. Also putting in my exclusives my time releases my any of those kind of elements would definitely be included in that work. Folks, I'd want to consider something like that. Um and they know yet it's not money, but then, as a fine art photographer, have a single catalogue. It has all my projects and collections in there because of photo, and one might really to photo another. And then I just export out those critical one. So it's something different in each one of those Those processes
Class Description
Adobe® Photoshop® CC and Adobe® Lightroom® CC have many tools to help you organize and enhance your photography. While great, the many options and different workflows can lead to complexity. This class is about finding your own path through the complexity. Rather than showing you a specific workflow that may or may not work for you, the goal will be to show you a number of tools and techniques using Adobe Lightroom, Adobe Photoshop and Adobe Bridge that can be used in organization and workflow systems. And, most importantly, we are going to offer some strategies that you can use to implement a workflow and organization system tailored to your needs, skills, and way of thinking.
Software Used: Adobe Photoshop CC 2017, Adobe Lightroom CC 2015

Reviews
I would consider myself an advanced Lightroom user, but this class challenged me to rethink the way I use it in my workflow. Daniel is a great instructor with an incredible wealth of knowledge!
Great class if you're a beginner Lightroom user or if you're looking for ways to improve your workflow.
Daniel Gregory talks fast. Real fast. But he has really good ideas about workflow with Lightroom. What to do? While watching "Automating", have your copy of LR open in another window. When Gregory triggers an idea that works for you, pause the class, switch over to LR and try out what he said, make the changes that work for you. I learned a lot from Gregory in this class and highly recommend it. His structure (Commercial photography) isn't applicable to me but I saw things that I needed to do.