Becoming A Successful Design Freelancer
Arianna Orland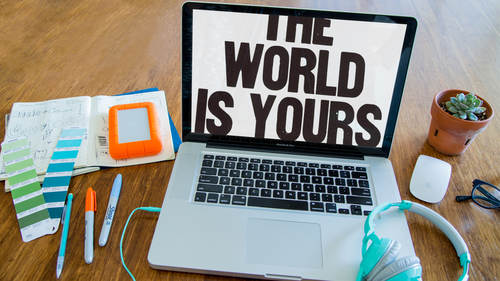 Becoming A Successful Design Freelancer
Arianna Orland
Class Description
You need more than technical skills to make it as freelance designer. You have to know how to land projects and keep jobs over the long haul. Becoming a Successful Freelancer with Arianna Orland is your guide to managing the logistics of freelance life.

Arianna is a freelancer doing business in the saturated market of San Francisco and knows exactly what it takes to get and keep clients. In this class, she'll cover the tips, tools, and strategies you need to have in place to be successful as a freelancer. 
This class covers:

Branding: Guidelines for creating a design language that's right for you
Collateral: A roundup everything you need – website, business card, LinkedIn, etc.
Clients: Building your client list and keeping them happy
Finances: Keeping up on taxes and budgeting
Management: How to stay on top of your projects and time
Freelancing gives you the flexibility you won't find in a 9-5, but it comes with a whole range of responsibilities. Find out how to prepare for those in Becoming a Successful Freelancer with Arianna Orland.
Class Materials
Arianna Orland - Keynote Presentation.pdf
Arianna Orland - Resource Guide.pdf
Ratings and Reviews
I watched the free live and can't help myself by purchasing this class. It's a valuable lesson from a humble and humorous Arianna. I love your presentation very much. Wish u the best. Thanks or bringing us this course, CreativeLive. !
Arianna gives real advice on deciding if the freelance lifestyle is right for you by describing what it's like, business skills you will need to learn, doing a gut check with yourself, how to get clients and promote yourself, and discussing a variety of experiences with other designers. She also goes in depth on differences between working at a company versus working with a company as a business. Her information is clear and wonderful. I greatly appreciate the time and effort put into making this valuable course.
Thank you Arianna for an informative course. Its heartening to know that there are other designers like me that don't come out of design school :) Your guests were a wealth of information as well, specially Peter's bulleted list.
Student Work