Day 21: Rest Day
Ashley Galvin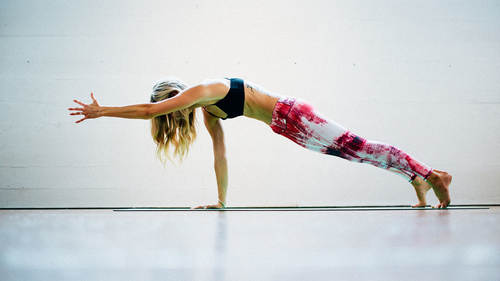 Day 21: Rest Day
Ashley Galvin
Lesson Info
23. Day 21: Rest Day
Lesson Info
Day 21: Rest Day
Welcome to your rest. A Don't take this day for granted. Bodies need rest to fully grow and strengthen. So the next time you're on the mat, you can give it 100%. You know, if you're one of those people that like to keep the dedicated practice and show up on your mouth every single day not to break the habit, then use today to stretch into your body, taking any kind of gentle movement or maybe just gentle Cody plan, Trying your best to stretch, but not push it physically.
Ratings and Reviews
Fantastic class and teacher! This is a great routine to get into when working out from home has never been so trendy. This series absolutely pushed me to go further than I thought I could and luckily proved right. The results? Brighter mood, better sleep, fitter bod, more energy and overall feels like I accomplished something worthwhile! *Pro tips: 1) When Ashley mentions grabbing socks to make one of the moves harder, the ones for your hands do not need to be worn on your hands like gloves. 2) Do this series with an accountabilibuddy - for me, my fiancée - so when you mix up the step noted above and have wool socks up to your elbows ready to start the workout, someone can be there to laugh with you. 3) For the photographers, an old 5D MkII camera box was a perfect substitution for the needs of the yoga block used for some of the moves.
This is amazing. Definitely NOT a beginner class, but Ashley is very clear in her presentation. The pacing is steady and demanding, but I find my strength and stamina improving with every workout. I have to simplify lessons to accommodate weakened muscles after several years of ill health, but I do what I can, and it feels wonderful. I do think this should perhaps be upgraded to 'advanced' from current 'intermediate' level grade. Even Ashley gets a bit winded and occasionally shakey, and she is as fit and strong as anyone I've ever seen.
I have switched from my regular HIIT (high-intensity interval training ) to this workout. Recommend it if you've been working out for 3 -4 months or more and want to step up your fitness level.
Student Work