Identify Your Ideal Audience
Daymond John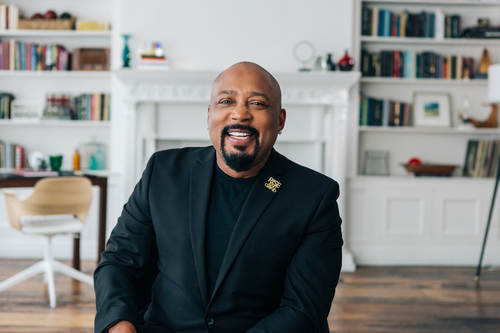 Identify Your Ideal Audience
Daymond John
Lesson Info
5. Identify Your Ideal Audience
Lesson Info
Identify Your Ideal Audience
starting and running a business is tough, but it's even tougher when you aren't clear on exactly who you're trying to market to. Now let me ask you this, would you prefer to have a million followers who check out your social media content once in a while or followers who engage with your content daily. The answer should be to have 1000 super loyal followers because as kevin kelly, the founding executive editor of Wired magazine, put it, if you have 1000 true fans and they buy $1000 worth of product from you, no matter what, You just made $1 million. Pretty cool. Right? And at the shark group, we believe in starting small and focusing on creating deep connections. When we started dating social media, we were clear about our ideal audience and crafted content to serve that audience and we speak to the entrepreneurs or the entrepreneurial at heart, the people who work hard, dream big and refused to quit. We have a wide audience of millions of followers now, but we didn't start that way t...
he fireside chat at the end of this module, Damon and I will discuss how we identified his ideal audience in the early days with you boo though this lesson is all about focusing on you and this lesson. I'm gonna teach you why it's crucial to identify your ideal audience for social media and how to do it first. I want to share a story with you recently, a story came out in the media about instagram follow who had nearly three million followers. That sounds great, right? So when she started to sell a t shirt line she created, she couldn't even sell 40 of them. Now I don't want that to be you. When you're trying to attract everyone, you end up attracting no one, you need to get clear on who you're serving in order to create social media content that connects and converts social media is a powerful tool to create new opportunities though, you have to get clear on who you want to attract and the type of opportunities you want by investing your time into social media. For example, if you're a business owner, you want to sell more products, you may be interesting in brand building opportunities like media attention, speaking gigs or even book deals. If you simply want to use social media to advance your career, you can use as a portfolio and a platform to share your story and amplify messages. You believe in the best way to identify your ideal audience is to say sometime to answer the questions in this lessons worksheet. Now this worksheet will help you identify who your ideal audiences, which will help you create magnetic content that will help them find and follow you. This is your opportunity to be intentional and get clear about the customers or people you want to serve with your social media platform And after completing the worksheet, join me in the next lesson to discover how to optimize your brand on each platform
Class Materials
Branding Fundamentals To Master Social Media
Identify Your Ideal Audience
Optimize Your Brand Cheat Sheet
Ratings and Reviews
This class was very helpful. It helped me realize what my team and I have to fix as well as giving me confirmation of what we are doing right. This class was very quick and straight to the point. Overall going through these videos was a great little learning experience. I cant wait to share this with my team!
Student Work