Importance of Email Capture
Megan Auman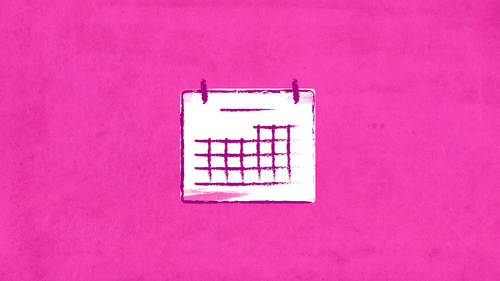 Importance of Email Capture
Megan Auman
Lesson Info
6. Importance of Email Capture
Lesson Info
Importance of Email Capture
First let's start with email capture and as we talked about in the last session email capture should be your number one pre holiday marketing focus so what I want to do now because this is really all about building your plan as we're going through these things answer these questions honestly you know if you purchase this course you get this great workbook and go through an answer these questions because anything that if a no to that's going to become part of your to do list and that's really what we're building here so is your email sign up form prominent on every page of your web site there is no guarantee that people are going to come into your web site through the front door so we wanted to be prominent on our home page this is my home page you can see I've got this bar this is just a screen capture so this bar lives above the fold when you go to my home page but it's set up so that when you go to any other page on my site it floats to the top of that built into my theme so is it pr...
ominent not hidden at the bottom where people have to look for it for an hour because they're not? They're not going to look for it for thirty seconds so if it prominent you can also use a pop up if you want I have magic everyone has different opinions on those, but the thing with the pop up is that someone might exit out when they get to your site because they're not ready yet so you still needed to be prominent even when that pop up goes away see it back there they click that pop up it's still there you never want to lose those opportunities for people to sign up you also to make sure that you have a sign up incentive that's valuable to the people most likely to purchase s as a lot of friends and information marketing technically I'm an information marketing and you know everyone wants you to have a pdf for a guide or style tips or something or this or that but are those the people most likely to purchase because those are the people that you want on your list? Your list grows above a certain size you have to pay for it on any platform so don't you want the people on the list for most likely to buy? So for me my sign up incentive when I'm driving traffic to my email list is the exclusivity of the fact that mailing list members get to shop first. The people who most likely want to buy are certainly the people who are going to want to shop first it's about signing up for those exclusive deals the first opportunity is the new product launches it could be free shipping think about really what actually excites the people who most wanted by and I use different email sign up called actions depending what I'm doing, we'll talk about that when we talk about launch strategy, but you know, don't stress out if you don't have some crazy free gift with sign up you don't you want the people who want to buy and so that's why we want to get them on your list now is your sign up form mobile friendly? We learned forty five percent of all holiday traffic happens on mobile, but that is not where they make the purchase, so we want to make sure if they want to remember you that they're on your website. So the little bar that I showed you on mine floats to the top on mobile because my sites mobile, responsive and that's just a theme let me tell you, there's, nothing fancy happening here this part of my sight, so I have my sight and I have my shopping cart. My side is built on wordpress I bought a theme that was more more responsive and I tweaked it to my color palette. Well, I'm guessing you're probably doing that question in there yeah, it's not it doesn't have to be hard google whatever your side is mobile responsive mobile response of wordpress themes mobile responsive shopify theme mobile responsive big cartel theme they exist pick one that looks pretty customize it a little now back to that if your email for most mobile responsive if you're using a pop up, make sure that you can x out of it on a mobile device find a fall your friends out of every different smartphone and asked them all to test because you'll be amazed at how many things look great on your web browser and then you get them on your phone and you can't find that little x because it doesn't move or just turn it off. Mine doesn't even show up in mobile, because why would I need that when that's what you see in mobile it's so clear what I want you to d'oh, so make sure that if you're using a pop up if either easy to turn off on mobile or just turn it off yourself and do you have a sign up form, you can direct people tio from social media. So one of the things we're going to talk about today that's really, really important is using social media to drive email sign up, and so we want to make it easy for the people who are following you on social media to do that now I know a lot of people might just be focusing on etsy shop you might not have a website to optimize for all of these things so if that's the case, one of the smartest things that you, khun, d'oh, it's, just some people from social media right to an email sign up. And all this is, is the thing that that male chimp generates for you. And then they give you that little linked to it. But when you're pushing people to social media or from social media, instead of saying, hey, go by, suffer my etc shop because we know they're not going to. If you want to know about what's coming up for the holiday season, click on the link in my profile and sign up for my email list. So that's. A great way to focus on email. Sign up, even if you don't have a website that you can customize. So that's the first step, making sure you've got that email capture, set and ready to go. The sooner you can do that, the better.
Class Materials
Holiday Marketing Workbook
Improve Your Holiday Sales Sketch Note
Ratings and Reviews
It was SO helpful to actually see Megan's (tentative) schedule for her marketing plan. It's great to see people who are makers and how they run their business rather than teaching what they 'would' do or 'could' do. Thanks Megan!
Student Work