On Point Product Photography
Megan Auman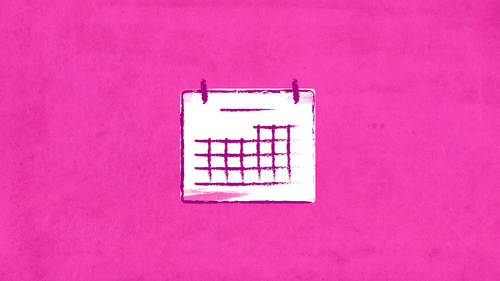 On Point Product Photography
Megan Auman
Lesson Info
7. On Point Product Photography
Lesson Info
On Point Product Photography
The next piece of your pre holiday marketing strategy needs to be making sure that your product photography is on point your products. Photography is your strongest sales and marketing tool, so you guys learn from lisa jacobs about copyrighting and she was brilliant, I caught some of it and it was fantastic, but the reality is that nobody is going to read your beautiful copy. If your pictures are terrible, you are selling a visual product and we're now on the visual web, so your products photography needs to be on point, and you need to have a couple of different types of product photography when you're planning your holiday marketing. So the first one is product shots, and this is where the product is the main focus. It doesn't have to be white background. We'll get some examples of this. If your product doesn't look good on a white background, don't make that your main product shot. However, keep in mind that if you're pitching the press, you do need white background shots is press r...
eady images you also want lifestyle images, your product on models or your products in a space in a room? Whatever it is, you need those lifestyle images not just for for your online store, but for your social media, for your email campaigns, even when reaching out to stores. Letting people see how your product looks is really important and then you do need those social media images and a lot of times it's just creative cropping of what you've already got, but we want to make sure that we've got all of these prepped and ready in advance, so we'll show you a couple of examples so the first one again if you want this is a senator product shot one of my necklaces this is caravan pacific lamp I'm obsessed with them their most gorgeous mid century lamps we both use eases our online store images, but these could equally work as product shots in an online store. This is tiffany and studios tiffany website you may have seen her around creative lives she's been in a lot of classes and she was a guest on my boot camp. Her products don't work well on a white background doesn't sell for her audience, so when I say product shot this is totally fine as is this model shot I don't consider this a lifestyle shot doesn't give you any broader picture but it's a really good product shot because it tells you exactly how big that necklace from the last picture is, so do you have a great product shots the really help people understand your pieces and then you also need lifestyle photography pieces that air styled in an environment and I think when people think lifestyle photography especially if you're doing it yourself it can feel really overwhelming joining you guys feel overwhelmed by shooting lifestyle photography the key here is to keep it simple right caravan pacific shannon pulled in just a few really key pieces but it makes the lamp feel like how could look in my home I keep my myself photography really simple this is just a plain background but he is a couple of little key details that nice cup the white nail polish this is a lifestyle shot it's a lifestyle shot that shows the product really really well that's what we really want so make sure that you've got those lifestyle shots scheduled time in your calendar for photo shoots I plan with my model several weeks in advance we set time I go shopping for wardrobe it's a process that you have to build into your marketing and then make sure that you've got those social media pieces and again, it doesn't have to be anything crazy it's an extension of what you're already doing my lovely friend station I did a photo shoot with her she also happens to be a fabulous personal stylist. We did a photo shoot and every so often I just pop those e mails are those images into social media or into an email or onto pinterest or onto my product page? So when you're thinking about the holiday season, you're pressed for time if you build up that stock of images now it's going to save you so much time later, so scheduled time to improve your product photography before the holiday season starts and really, I firmly believe one hundred percent if you are trying to sell a product particularly if you're trying to sell a product online that the most important investment in your business is product photography, whether that's time or money it needs to happen and you know the great thing is that so yes there's a specific class coming, but if you're trying to get a jump start there's so many photo classes here in creative live, and even though they're not geared towards product photography, you can learn a lot from them. So if you're trying to shoot your product on models, watch some of those great model photography or portrait photography classes, camera basics all of that stuff is in there absolutely, and we do actually have some classes that are based on product the target, the small, which is, you know, getting table howell, tabletop photography, food photography as well, if you're you know styling with that type of thing, so check out the catalogue. Yeah, check out that there's so much on their on do you pick up so much just by watching other people work so it's one of those great things that you don't have to spend money on. I do all my own photography myself, but you do have to learn and improve and get better, because it will make or break your business. So, you know, start making a list now of the photos that you need, especially those social media images, so social media and email marketing. You want to do them in advance so that you can post quickly throughout the holiday season. So make a list of those things that you need. Where does your product photography need work? What can you do and work on that?
Class Materials
Holiday Marketing Workbook
Improve Your Holiday Sales Sketch Note
Ratings and Reviews
It was SO helpful to actually see Megan's (tentative) schedule for her marketing plan. It's great to see people who are makers and how they run their business rather than teaching what they 'would' do or 'could' do. Thanks Megan!
Student Work