Email Basics (with Guest Adam Peddicord)
Porter Gale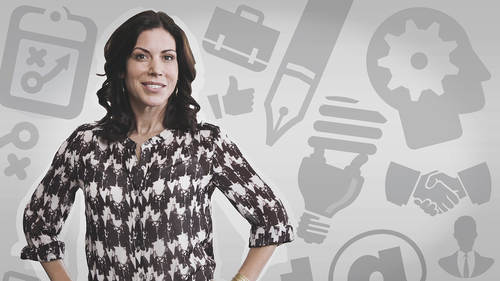 Email Basics (with Guest Adam Peddicord)
Porter Gale
Lesson Info
7. Email Basics (with Guest Adam Peddicord)
Lesson Info
Email Basics (with Guest Adam Peddicord)
I am thrilled that I have Adam Peddicord here with me, and we met cash like 45 years ago, and Adam actually was in charge of all the email. He was at an outside company, but he helped Virgin America really bring email to the next level. And that's where my passion for email started coming to life because we drove so much revenue from that channel, and it was really the tool that we used every time the CEO would say, How are you gonna drive more revenue? How you could drive more revenue would be like, Oh my God, let's do a fair. So let's use an email, let's use email. And so I started to realize the power of email for those 1 to 1 relationships and all the amazing things that we could do. So before we jump in, I want to just talk about a couple of the resource is again. We have tons of resource is in the book, and then we have put some of the resource is up here. Maybe you could just tell me about a couple of these Resource is that we have Adam. Sure. So one of the things that you may b...
e learning with email as you get more involved with it is this idea of a reputation so behind What's behind reputation is all the publicly known domains out there your Gmail, your Hotmail, everything like that. They use a measurements of kind of how you're doing. Everybody's got a little bit of a different one, but what they're gonna benchmark it off is what's called sender Score and senator score dot org's is a publicly known entity where you can put in your I p address and just see what your measurement is. So it's gonna give you a ranking and higher It is, the better off your reputation is, and the correlation to you and your email program should be a better inbox placement opportunity for you. So that's a really good one to check on. That's freakin just jump on in there. MX Toolbox is a great tool for on your back end on your I T resource team side to make sure that all your configurations air in place correctly on the Great Munich Challenge with email is that you've got all these different players in it, and each one's gonna have a little bit of a different way to talk to them, and the way you can check it out to make sure you're set up correctly is with the MX toolbox and then bright Verify is a nice It's a vendor that provides a list hygiene services. So say you've got ah, database or a list that you just went out and acquired from attending seminar Ben or something like that, and you're not quite sure about whether or not people gave you really email addresses. This is an organization that will go in there and actually scrub that and verify few those if those email addresses exist. And that's important to do, because if you continue to blast away to you know, justice that don't exist, you're going to sit there gonna damage the reputation, which is gonna turn in a port inbox placement, and you might turn into spam, then right and get lower down. So great. So these are examples of some of the resource is we put tons of them in the book. We just don't have time to go through all of them. But before we jump in what I just want to talk about Obviously, you've been in email marketing for quite some time. We were just having an interesting conversation to that. You're saying that there's a lot of advancements that people are doing really interesting things. Any email campaigns that you love out there, things that you're seeing that you think are being done very well. Yeah, absolutely. So my wife and I are expecting our second child in September. So one of the things that we did was we went out and we signed up Teoh baby center dot com email newsletters. And they have a great experience because not only do they ask the right questions, you know? Who are you? What is your email address? When do you think your dio everything like that? But then they tailor the email so it comes through on the date that they're projecting the kid to come, and it comes in a weekly spurts. So and they give a newsletter that's applicable to it. So this week, our daughter is now the size of an apple. You know, the week prior it was the size of an orange, and they're smart enough to know if you don't know the gender yet they flip it. So one week it to him the next week. It's a her, so it's a really cool experience. They throw in an image of how the baby is developing within the womb every time. And it's just it's just a cool thing to get and my wife, Fords and along to all the family members every week so that that's the big one that's been on my radar, right? It's life size, life cycle marketing that its finest right, great. Well, so let's dive into the presentation. Obviously, there's lots of questions when people come to you and you're also consulting with a lot of different clients now, and we've talked over the phone. But some things that you might ask people just tell us, What would you talk to people about that are not email experts or they just want to learn about email. So that's a great way to queue it up, because I think email tends to kind of be, um, the dinosaur in a discussion right. It's no longer everybody's looking towards what's big and bright and every kind of forgets about email. But if you think about it, just it just go through these questions. So, like, stop and ask yourself. OK, what is the last time you got an example of an email? That totally Audrey, I just gave you an example. That was it for me. But think about that. You know, it kind of puts it in frame of reference for years, like the subscriber perspective. And then how many email addresses do you owe? Do you think about it? Think about think about the very first time you know you got online, you create an email address and then now is where we're all working professionals. How many men injustice you had. That's a great big breath of email addresses out there. And then how many different devices do you read your email on now? So you know, everybody's got the desktop. I see some people in the audience with their ipads. I think we've all pretty much got mobile phones, smartphones in our pockets as well, too. And then have you ever received an email that totally shocked you? Because how will it knew you? I mean, everybody seems to kind of go back and think about Amazon because Amazon is doing is they're taking their data very wisely and their supplementing the products and offers in their on their receipts that are coming to you, that might be of interest to you. So there's a lot of cool things that are going on with email that I think people just don't quite realize. Oh yeah, sure. I want to say something funny Relation to this. I actually got in my email on ad for this and that. It cracked me up. I was like, Oh, my gosh, they really know me. So I have received the sad. Not only was it on the side of my Yahoo email, it was at two other sites that I went to. Well, that is actually retargeting. So what's happened on that is that they've put you must have watched the video for the course at some point and they cookie, do you? And so now those cookies. There's a bidding war on the various sites, and obviously CREATIVELIVE knows that you're interested in the broader. They don't know that you actually are in the class. Otherwise he probably would have got it, but so that's the retargeting. But I love that. That's another great tool for small businesses, and we're gonna talk about that in the next module. But I want to get back to what you were just talking about about personalization, because I have something that your firm actually taught me at Virgin America. We did a lot of segmentation with our email, and we figured out you know what routes people were interested in. Now, this is much more sophisticated when you start going in and asking them their preferences, what kind of information do they want? But the more targeted the emails are, the more the conversion rates in the efficiency. And so for us when we would target, you know, the amount of revenue that we would get per email would increase. So can you just tell me a little bit about targeting before we move on? Yeah, absolutely. So you're only gonna be as good as you know your customers, right? So when you're absorbing the data, you want to give them a timely, relevant offer that goes along with it. So segmentation is really important. And personalization plays an even more important part of it. Because as this workshop is great because is talking about your brand, everybody's here learning about your brand who you are, who you want to be. And it doesn't have to be rocket science. You know, if you're the type of person who wants people to engage on a 1 to 1 level, you can easily drop in first name. You know, it doesn't have to be anything earth shattering like that. And then from other little tidbits that you can drop in if you have, uh, like a frequent flyer miles number, anything like that or just kind of slicing and dicing based upon past purchases Or also, just upon I know a lot of you out there summer publishers or some are you got your technology video going on, you know, like last viewed. What were they looking at? Things like that. So form a from a start out standpoint. Just when you're getting off the ground, you know, little steps, you know, engage at the level that trying established relationship that you want and then as you scale, Then you can take the data that you've been collecting, and then you get to a porter was talking about which is slicing and dicing it to get better targeted because people are going to interact with you better when you send them something they actually want. So let's talk about some of the basics you've given me Kind of an overview of what's going on an email, And I think a lot of us get inundated with, you know, so many emails. So what's the top line? So the top line, this is funny because, you know, I love data, and I love tribute and everything like that. So just a couple of fun things to keep in consideration. One, um, e mails gonna be driven by the I. S. P s okay. You have to understand that the Yahoo, Gmail, Comcast they all control at the end of the day, the settings a configuration. Who's gonna get in? Who's gonna get out? There's no industry standard. Can I ask you questions? Because they always say that was, you know, start ups that you should submit your I S p your theorize p to them so that they know it. So you get kind of cleared. Am I saying that properly? It's called a feedback. Okay, So tell me, how do you do that? So that's a great question, and this is actually something that we'll talk about a little later, but it kind of goes back to discussion of Do you want to take this on yourself, or do you want Engage the experts in the industry out there to do that? Because each I s p out there is going to have an instruction sheet buried in their websites somewhere on how to go in and connect the dots between you, the center and then the I S P and importance to that is very simple. That means when I send Porter something she didn't like it and she gets spammed. That means I take her off the list because if I continue center, that's going too bad. It's gonna hurt my reputation. So each one is going to be different. So you have the choice there of you can either spend the time and resource to do it yourself, which, as a startup, you may have to do. Or you can advise, connect with an outside consulting agency to set it up for you, or you can connect with an email service provider to do it as well to okay, great. And then the device type. We talked a little bit earlier, but I mean, just just hold it up. I mean, we're all looking at stuff on these things. We all have our ipads and then we've got our desktops. And let's face it, email was originally created to be looked at in a nice big screen just like this. And now emails adjusting. One year earlier, Guest was talking about responsive design that is also the hot big thing around email to, um, it's also newer. It's definitely niche, but there are experts out there who can help you. If that's something that you want to build on immediately to your program. And then also keep in mind that you know, your subscribers air really driving. Ah, lot of us. They're the ones who are engaging with the eyes piece to sign up to create an email address there, which benefits that provider because that's ad revenue for them. They have users there, and then also, they're gonna once we're gonna tell you about like, do they really want to get it from you? And then finally you you're you're the one sending the stuff. You're the one saying, no, You really want to hear about this? This is what's important to you. So those air kind of what you know is being driven by just a couple quick fund tips. The first email was sitting in 1961. You want to go dig around on? That was funny, I know C. And then it's also email is really the truly only regulated means of communication out there on the Web. So you do have to acknowledge that you have to work within that, and then it is relevant. I get this question a lot is dying, you know? Where's it going Way? Absolutely not. So while the trajectory and the momentum is certainly behind the social media expertise and that network email is growing and scaling with it. So if you'll see there, there's an estimated 2. billion users on email right now and then you've got 4.3 billion active accounts worldwide, and that's continuing to grow. And they're expecting that to grow by about 6% over the next five years. We'll and one thing I don't have the specific numbers anymore. But what we did find, because we were very data oriented at Virgin America is that the people that had strong relationships with us for email. We're a much higher value customer in terms of what they were spending on an annual basis than the social media ones. Now that all could change over time, the social media customer could become more spend oriented. Maybe they're younger in their careers. They're not traveling as much. But so we were following where the dollars were and Social Media was about engagement and email was really about driving transactions, filling up planes, getting offers out there. And so that's why I think it's really important to think about on the next slide. You have put some thoughts down on what a successful program is, and it's obviously very different when you're at a large company. I had a staff and a team myself. Now I collect emails, and I'll be the first to admit that it's hard to keep a good program going because you get busy or trying to prioritize. So what do you need to do to have a successful program? So I think everything up here is kind of where you want to go on who you want to be in some of it, a subtext of what you have to accept when dealing with email, I would say to anybody starting off with email and email marketing is just start with the basics, you know, first collecting. You know, just just start there. You know it's gonna help supplement your other business. And in second, just start with some type of informational newsletter. It doesn't have to be anything that's earth shattering, a record producing grow into it, you know, crawl, walk, then run. So anything, as some is simple as a weekly newsletter of bi weekly or a monthly newsletter is very impactful and very effective for just keeping your brand front and center front in mind. And the cool thing about email is it's a good as the data that you have that's out there. So if you are someone who's well versed or has the resources and technology to pull data from a website where Europe say updating at your email can just read certain portions of the data that's there and the content that there and go out into space, So it's really you. It doesn't have to be. You update your site and then you go update email. It can be a seamless transition where updating one thing, and you're going to multiple channels, so repurpose ing the content across the channels. Great. I love that. That seems like efficiency to me and also getting your messages across. But maybe you've got different call to actions on the various channels correct, which is why I always coach and recommend that it's best to go with. Just invest a little bit and create one standardized template, and you can then go ahead and have that template be malleable as faras, where you're gonna update content for actual text and we're gonna update your images so your actual you could get standardized around where the call to action. It's because you're spot on with saying that email is at the end of the day, a driver to somewhere. It can't just be something that's there, so you can still have your nice, big fat button that says Click here in the same spot every time you just update the content automatically. Or you can update the image to any pros and cons from building your own template versus using existing ones. I know you can get templates at AP Sumo. There's all sorts of places you have thoughts on that. Sure. So the consideration of building your own is it kind of goes back to you. Need to accept emails. Quirks. So what looks good in Gmail is not going to necessarily look good in Yahoo and what looks good and Comcast isn't necessarily going to look good. And Outlook 2007. So most of the providers of stock templates those stock templates are good enough that they'll look okay across the board. If you're taking it on yourself, then that's kind of something that you're taking on. And I would just coach anyone who wanted to take that on themselves to understand their database. On If the majority of your users are B two B, then you need to test and make sure the images render well and outlook. If the majority of yours are B two C, then do your homework and know which is the top domain and really kind of do your best to make it look well there. But then there's also the last big consideration of top of that, which is our fun little friends here. How is it gonna look in here? Right? And there's There are tips, plenty of tips and tricks to that as well to, and I think in the next slide you might have given us. So you have also the operating systems and things that we need to know. So let's hear about this. Yes, so I keep coming back to the mobile because it's important to know that I love. I love the data that Nielsen provides because I think people immediately assume that Apple is an IOS is the dominant player. But that's actually not the case. It's really android, and Android is continuing to kind of pushing in that market even greater. And the quirk with Android operating systems mobile devices is that images are on Matthew turn off. So I got one see? So that's something to think about when you're doing your design, you need to think about. Okay, we've got mawr more growth as far as people moving to mobile devices. And now which device which operating system are they using? And then, Okay, how do I create my email than to look awesome and drive the product or the offer that needed to be so? It's not just a blank image of boxes that they get their some text behind that. They can read and they can be offer from. Right. I need these stats. Are these global? Are those us stats? You know, that's a great question. I pulled this from Nielsen. I believe Nielsen is just talking about us. Okay. Okay. That's so interesting. So there's turning off the images. So you're just getting the text then And it doesn't. It doesn't send you note back that says, you know, 50% of them don't have the picture. You're just sending it out there right now. And I know it's interesting is you might not even get the text, because if you're not coating with HTML text or if you're coding with a different color scheme, the text might be actually blanked out because of the background. Right? Right. So that sounds like an unsubscribe to me, Right? Right, Dan, that's unsubscribed elite, right? All right. Okay. Um, so we've talked a little bit about this. You were saying that it's really important to get people building their database and obviously data base and email capture. It could be coming from a lot of places. If you've got a retail location, if you're going to events, you could be getting emails in putting them. What are some tricks on actually getting the email in a legal way that is not can span? That's a great question. So it's building your database is really about making sure it's available in all the places that it can be available. From a website perspective. I saw some of you had a nice little pop up. Assumes you get the splash page assumes that the website that's a great an effective way to do it. To start building it, I would coach and advised on Lee, leave it up there from a little bit when you need to kind of keep it going because you might run the risk of it deterring or being a detractor from people coming too much. Then make it easy to find when you're on your website. Um, who, who had the the sports site and who had the yoga site? Yoga. Oh, is not up yet. OK, I thought there was I'm sorry, one of the guests had a yoga site, but if you look a great place to put it on, the website is actually right along where you're gonna have your bar of Follow me on Facebook or to subscribe for Twitter. All that stuff. It's a great place and just make it simple. Just start with the villages. Just make it a single. Opt in. Type it in here. Boom. You're signed up to newsletters and then another Great places, yes, but we ask, Be asking for their name to at that point or just the email. Start with just the start with Just, You know, I think when you're starting off, that's the most important thing, cause you could always use email to go back and ask for more. As your business scales, You should always think about building out of Preference Center, which is a site where people will go to to engage with you further they'll get. That's where you would ask for the gender if it's applicable. That's where you could ask for what types of newsletters they want us receive from you products, promotional efforts, that type of things and within the con. As long as you're getting people opting in your website within your terms and conditions, you should be can spam complaint when you're going out to shows and events and hosting things um and you're you're at your booth, and you've got your little jar where people can put in their cards and whatnot. Um, you could just put little bird on the jar. That says, by putting your card here, you agree to do this or that, and or if you're just collecting email addresses with, uh, hard paper, you could just have the little blurb on top. That says, by putting your email address and here you agree to receive stuff. Great, Great. Okay, so you gave me some do's and some don't said I always loved do's and don't. But Dan, did you have a question for? Is a quick one on gathering emails. Is it morally or illegally to do the process of, Let's say, I've come across a whole bunch of people in my past, and I thought about you know, I've got all these great contacts. Can I add them to the database and then have them opt out if they get it and they don't want it, or is that not a good way to go about it? So that's a great question, and I like how you prefaced a first. The first Reaganites had more. A lot more. Yeah, So I can answer that one for you that you're going. But what I would coach and advise on is so that so you are. You should know where you got those email addresses from. Okay? And you would be if you ever got put to it. You know, they would be asked that you be able to prove the acquisition method if you have a record for it now, I have never seen that happen. That's not to say it wouldn't. So what we've done and what I've done that's been successful. What we call a reengagement campaign, which is essentially where you can take your email addresses and you send out one campaign and you just say, Hey, all right. A long time ago, you and I had a conversation and you said it was okay for me to email to you. If this is still okay, great click here or send me a reply. If it's not, just click your unsubscribe and it's done, and that's a pretty safe and easy way to do it. I'll be doing one of those soon to promote my book where I have 5000 emails but they were just emails. Right? So I'm gonna do the same thing. Thanks so much. I've met you over the years. You know, you'll be getting this one email If you want Mawr click here, that kind of thing. But I think you really do have to think about because there a lot of fines and the little people do get upset when you are emailing without permission, and I get them all the time. I'm like, Why are these people emailing me? And I unsubscribed right away? What are some of the other dues? Um, we talked about? Remember, your primary objective is get the email just first we talked about the often easy to find. Make it single, opt in. So a preference center is again. That's the so in the ideal world when your business scales and you'll have the easy opt in form on the website or wherever you get the first point of contact and then you can follow up and have them land on a page where it's like here's here's all everything you could sign up for. Here's all the things you can engage with, and then that way they can come back, and then they could update it and often firm or or they can opt out for less. But the whole point of preference center is you're giving the subscriber the power to engage with you at the way they want to engage. And you're also making sure that you're putting it all out there, so they have to think about it before they take everything off. I wasn't sure if I heard you correctly or you gonna basically say I met you over the years and allow people opt out or asked them up. Then we'll I think I've kept those ones versus the ones that have signed up. I've got them in separate buckets and so those ones, I will only send to that once and then Hopefully, they would be opting in. But I'm not gonna send them again unless they opt in. And I would recommend that strategy for anybody who's concerned about, um, kind of maintaining a good reputation and a good brand out there. An opt out strategy is it's effective. It works, but it's, you know, people catch it that kind of action look a little bit so, but it doesn't mean that I have to keep things separate. And I know what bucket is. What bucket? Um, don't yeah, eso. Here's the big thing. Don't set it and forget it. Everybody's goal is to automate everything and just say yes, it's done fantastic. Move onto us. Next. You need to come back and breathe life into your program, I would recommend at least once a year. It's like anything else you need to do a deep dive you need to do make. Maybe you need to do a refresh, and you should be testing on long. You know, there are ways now plenty of tools available for you to test what's the most effective from address, you know, are they even? Is this even getting me to the point where they're opening this stuff? What is my most effective subject line? You're going to tell us some of the tools. It I would say that most are with any email service provider out there is going to provide you with some automated A B testing tools. Now that's getting pretty common, I would say for businesses that air scaling and just starting off the ground, you're probably just gonna be doing it yourself. But with that in mind, it doesn't mean that you couldn't try different things. My coaching advice has always been. This is you're from domain needs to be what everybody associates with your brand with. It really does kind of need to be that. Oh, I know this is. And then from the subject line perspective, it's just really what you've observed in what you've seen derives the open rate and then on the creative content side, it's really what drives it clicks what has worked to drive the clicks, and that's that's challenging when it's just you or three people or however big your organization is. So that's kind of where you want to get to, I would say, just for anyone, starting off the simplistic things to do or just understand who you are from your brand perspective, and then put your best foot forward with the domain name subject line and then your content don't try to kill yourself. But just do what you know works. And for us in the airline industry, we found that it was a combination of a price offering and then kind of woody copy. So there was a formula that we used, and that would increase conversions a lot. So I think you just have to find in your business you know, what's the sense of urgency? I've seen a lot of people use a format where it's asking a question, but you know, something that's unexpected and cleverly done. I think that kind of breaks through to Yeah, I agree. And one of the newest quirks that are out there that people might not be noticing, or maybe you are, is characters in the subject line now, so that that, in my opinion, works in spurts, I think. But like for example, I travel a lot. So when I get my Priceline email I know is Priceline because the first thing I see is a star, the subject line. So maybe that might be something that you guys want to test her considers you guys go back. I see a little yoga character, somebody doing downward dog in your email line, right? That's right, Um, can span You touched on it a little bit, but I think it's important just to recognize that the fines could be huge on this, where it could be $20,000. Tell us a little bit more about can span laws. Sure. So first off, I have to say this. I'm not a lawyer. Okay? So if you ever concerned about anything, please consult with a legal attorney. But at the end of the day, it is important to recognize that this is a regulated industry and you need to apply with the law. I will say this. If you just do the basic blocking and tackling, grow your list organically. You know, make sure you have permission to email them, remove them in an expeditious fashion when they asked to be unsubscribed. You'll be fine. You really will. But the fines, as Porter mentioned, can be significant. One thing to consider as well, if you are going for a broader reach. Specifically Canada. A belief Canada's fine is one million per email address violation. It's really ridiculous. Certain, seriously. So where is that thinking? The US 16 grand, But yes, so that's something to consider it. Don't don't panic again. If you just do the right things, you'll be fine, right? A $1,000,000. That's crazy. It was big news when it came out. Yeah, we were. We were running around with our delivery teams making sure that we knew who was emailing to Canada, making sure all clients new kind of the rules and the regs that the nice thing is people who care about their brands are going to do the right things anyway. So yeah, yeah, yeah. You gave us a couple more dues about this, and this is all about kind of can spam. But why don't you go through these? Sure. Absolutely. So like I said, when in doubt, Consultant, Attorney, Don't forget about Canada. Deliver the content you promised during the opt in. So we all want to do kind of like, you know, you really want to hear about this, But there's a way to do that, right? You can do that as a supplemental offer within. You know, um, tell recipients where you're located. You actually have to put in your physical mailing address. So don't don't forget to do that, okay? When you do well. And I have a comment about that because a lot of entrepreneurs are working from home, obviously. And so with that, I think one solution is there are places where you can get a mailbox or having a like a virtual office just in terms of safety. I think that that's sometimes a good thing to think about is having a legal address that you can use that actually isn't your place of residence. So just something for for entrepreneurs to consider. That's a fantastic, totally agree. Make sure you tell recipients how to opt out. I'm a big believer, not complicating it. Just give them an unsubscribe link and just let them click on it. Make sure it works and then honor the off that request promptly. You have the losses. You have 10 business days to do it from a best practices I've always coached, just making instantaneous just be done with it when it's done, and then monitor what others were doing on your behalf. If you're partnering with someone, if you're doing a co registration event or anything like that and they're sending off an email blast, remember your brand maybe going out to 30 million email addresses that they bought. So you need to ask your vendors in your partner's. Hey, you know, how did you get these? Are these corrupt ins and did they kind of want this information? You need to get that well, in on that, because we're gonna talk about partnership strategy tomorrow. A lot of times, who will say, Oh, well, you've got a database of 50,000 and I've got a database of 25,000. Let's partner up and kind of trade assets. How do you make it? So that it's actually done in a way that's ethical and legal? Also, ask them if they want other offers. Yeah, so I think I think it's It's very common for e mails to come through with supplementary or additional offers that map to what the bigger picture is. For example, of Virgin America. You guys want a fair sales in the the optimal partnership. There was, like dollar rent, a car or a hotel hotel. Exactly. So that makes total sense. And that's something that you guys can do is well, too. So it just just make sure the lines is just the big thing. Okay, great. Some don't on the can. Spam. Yeah, Just don't don't lie or mislead. You know, if they opt in for one thing, just give it to him, you know? And then don't complicate the opt out process. People can get very creative with this, just I would recommend, especially when you're starting off building your branches. Don't just give them the one often subscribe and then don't sell your opt out records. That's when people get in real trouble, because toe reporters example there, the partnership sounds good. But then what someone may be actually asking for is give me the database of people who said, I don't want to engage with you anymore, and that's where you can get a lot of trouble. How about, um, we've talked a lot about external providers versus doing it yourself and on a limited budget. It is nice that they're, you know, different platforms like mail chimp and other ones that we have in the book. What are your points of view on the benefits of building versus buying? So I think it's it's totally gonna come down to cost time and expertise if you have. If you're a heavy depth shop, you got a lot of smart, awesome people, and you've got a lot of smart off some people who just find this as something that they love to tackle. It might be your best interest to invest in time and resource do that. But you need to keep up with it because every day the ice peas out their Gmail. Hotmail. We talked earlier about those feedback loops. They're going up there, and they're updating those feedback loops there, updating their bounce back messages. So you guys are gonna have to keep that update. It's someone's gonna have to own that puppy. And then on the flip side with the service provider, you're really gonna get the industry expertise. You're going to get someone who can handle all the nuances for you. You're going to get tools that are gonna have the reporting metrics that matter to email and reporting metrics that are going to grow and scale with the industry a lot. All the all the providers out there now reporting on device type, you know who's opening, what on which device was operating system. And then just the networking that those industry providers will provide, You know, they might have in ways into social people or mobile device people. That's a big consideration. So it's it's really just going to kind of come down to your call. I've seen it done on both ways and both ways, very successfully. It's just kind of Where's your comfort level? All right, we had some cons here to what? You went through a little bit. But if there's anything else on this one that you want to talk about, Sure. Justus Faras the, um, the in house solution. Just keep in mind the big thing. There is a developer of expertise staffing lists and then all the quirks of email. What happens if you get on a blacklist? Who you gonna call? You've got a developer who built how to send it, but they don't necessarily know how to get you off it if it prom arises, whereas on the flip side with the service provider, there's a lot out there which is good for you because you guys can go shop around and everybody serves a different tear, but it can make it a little bit overwhelming of it's just you trying to get off the ground. The good news there, though, is as your business scales, you can kind of move up to yours as well. Don't to and then just costs with email service provider Mostar, CPM based model. Others air out there that are not and then their services. Usually that go with it and just on boarding integration things that you need to consider. Okay, we're going to talk a little bit about generating revenue from email. But I had one more question that we haven't covered. And it's what about buying lists? Because a lot of people will say, Oh, I'm just gonna buy a list. That's this target that I am going for. What's your point of view on list? Buying my coaching and feedback to everyone is do your best to grow your stuff organically. I totally understand where businesses air coming from with the need and you've got a big event you're pushing. You really want to get your name out there. One bad list can put you back five times amount and take that much more effort to get you back to where you need to be. It could just take one bad list, so I would always advise people is to just grow your list organically. Put yourself out there so people can sign up for your stuff in a breadth of places and just do your basic blocking and tackling. Allow the way that's my coach. All right, so let's talk about this as a revenue generator. Because that's one thing you know, as a small business. Honestly, you need a tool kit where you can actually try to pull levers and bring some revenue in. So I'm sitting here thinking about some of the different businesses. There may be something where Jeff was trying to push some last minute inventory of T shirts. Maybe there's a yoga event that we're trying to get sign ups for a fashion show that we're going. So there's lots of revenue opportunities, but you've got some thoughts about kind of frequency and design. So let's move into this phase was talk about how to make some money, right? Yeah, totally. So fantastic. So we're gonna I'm gonna put you on the spot. Jeff, we did this before with Dan, but what we have here is Jeff sent me one of his emails, and because I I wanted to give you guys actual feedback. I did ask Adam to give some thought, so I hope you're ready. Okay. So, first off, I, uh, if we can scroll down just a little bit. I love the image. Okay? I love I love it. And especially with kind of your products and what your marketing. I think it's very relevant to email and come partner very well with the social media sites like Pinterest. People will share this and pin this on Pinterest because they like, If I were to give some constructive feedback, I would say go down to Yeah. Um OK, so actually video, that's great, But keep in mind. So e mail strips out job So you're not. You can spend a lot of time putting an email in play or video in place to go out there, but no one could be able to play it in the email. So, Mike Kirk, company, we've got a solution for that in the kind of the industry standard solution, for it is actually to take people to a different place, like a YouTube side or anything like that. So you're taking them off to a landing page somewhere else where you're linking out, correct. I'm conceived because that is a YouTube video. But what I'm saying is this this will probably most likely not play or render in the publicly known I s P s out there, So just having a link to it right instead of having the video embedded in the email correctly. So is this. Is this an animated GIF or is this the actual video in the mail? It's It's Ah, it's It's a link to YouTube. So okay, I clicked on that. That would take you to YouTube. Great. It's just when I populated in constant contact, I thought I look kind of cool. It actually came up, has a block instead of just click on the video with a little video text. And I love that. I love that. I guess what I'm saying is if the expectation is that you're going to send out an email with a video in it when the subscriber opens the email and they could play and watch that video play with an email that's not viable, because the I S. P S don't allow that you can if you want to invest a lot of time and resource is into putting out there an animated GIF and that will work and that's it's fun. It's different. It's quirky, but it's really not. Unless it's a big, big event, you really want to drive it there. It's not necessary. So but there are some tools out there. My current point. What counts we do have, ah, solution where you click on the video. I come like this and it actually blows back up. It opens up a new Web browser, but it keeps the integrity of the email in place So you don't lose the offer that you have in there, which is important to partners. If you've got that so one other thing to consider all that? Yes. Please, if you would. So look at the real estate here, so and try to a vision again how that's gonna look here. So this is great that you've got having trouble to view your email click here. I love how you've got just you receiving this email because you experienced in better. Don't forget to add this to your address book. I would say that and your unsubscribe. So my coaching advice would be you could make your add me as a safe subscriber. Morva. Call out a little bit lower in the middle because you're losing real estate and your unsubscribe. You really only need to put it at the top. If you're really concerned about list hygiene and if you're really have a ring inbox delivery issues. Otherwise, you're just that's revenue at the door. Put it down at the bottom, cut down. Exactly. And then again, the only challenge I would say with with this big, beautiful image is again If it's coming through on my device here and I'm one of those majority android users, I'm not gonna see anything. The only thing I'm going to see in this entire thing is viewed in a browser. Add me as a safe center or clicked unsubscribe. So it's just some things to consider and then also help. Help yourself out by having this experience here map to whatever is gonna be the revenue driver at your website from familiarity there and then finally, just have your call to action in what we would call the, uh, the top viewing pain. So if you think about it this way, whenever you open up your email client, there's gonna be a preview pane available where you're only going to see, like, what's up here. So make sure that you got your call to action or your key offer here so they can see it. Most people are going to be reading their emails like this. And generally you've got about four seconds, 10 seconds to get them to do something. One other thought on it. I love I love the image. I think that it's I love having, like the sense of color and everything. The one area that you probably have done lots of testing around this but your subject line on this one. I'd like to have a subject line that has a little bit more interest to me because I wanted to say, Open me, there's more inside So that's one thing that you might want to just talk about the subject lines. The subject lines are great. That's Ah, that's a great call out Porter. And you know, it's I love the fact that you call it made in USA. I think that's gonna I think that would work well. And you know, if you want to try and have some fun with characters, maybe you could have try a little a little flag or anything like that. But toe reporters point you know why? Why do I want to open this email? You know what? What is it about this offer here that makes me want to open it, and then better yet, click on it. So I buy something from you and I I envision you are going to be a lot like what Porter experienced a Virgin America and it's gonna come down to What's the offer being presented? And what we've seen in a lot of testing is just people like to know about 50% off, or here's your here's your weekly deal or anything. We'll hear what you're giving us actually new style guides and sell sheets. And so I think that if you let them know that you're getting, you know, brand new fashion forward designs or style guides. So for contextual reference, this was, uh, this was a follow from a trade show. Okay? And so people came, we scanned them and they said, Yes, I want to get information about your company. And this is the B two b played okay for people to represent corporate clients. And so, um, you know, the objective of this was to to get them to pick up the phone or the email to really create a lead to a prospect. Okay, Um and then not to really try to monetize them here, but just to get them engaged with us, I actually brought some numbers in just to give you I would love some perspective because I don't know what where that bar should be, what the expectations should be. So, um, so we had a 26% open rate. Okay, that's good. Yeah. And then, uh, 9.3% click through. That's good. Um, uh, to your point about the unsubscribe, you know, not being at the top. What? We only had a 0.0.8 percent opt out. So that certainly would suggest, you know, as long as we're maintaining that same integrity putting that the bottom versus the top. You know, managing that real estate makes sense. Interestingly, we have We did have 10% bounces. These were people who said Yes, I want information. Here's my email address and then 10% of a bounce. So that's kind of interesting. One of the biggest concerns that, um, that I have is that I don't know how many people didn't even get, um, And the problem is, is that we're sending to, you know, blank at, you know, a company address. And so I know they're viral firewall issues. One of the questions that I have is I get a list, Let's say from a trade show of people. Right now, I'm going through constant contact and I send that list out to the 1000 people, does it? It would be helpful for me from my I p address to send an email saying You are going to be getting a constant contact. Digital brochure. Please add me to your address book to try toe increase the delivery success. Or are there any tricks too overcome matter? Is that just the nature of the beast? That's a really good question. Um, I think the reality is it's gonna be the nature of the beast, But there are definitely some good tips and tricks. You could do so at the point of acquisition of the email address. So you are at a big event. You're saying there, you know, it's it's. Actually it could just be coaching to people who are working the booth to say, Tell them just hate. Remember to add us as a safe center, too. Doing that on your website, you can have actual links or instructions to how to add someone as a safe center. This is really traditionally a problem, mostly with B two b direct. But it can work as well for B to see if you're having a lot of inbox issues there, I would suggest you really Onley need to go to the extent of having a true how to add me to your safe center list campaign is if you were truly having like a bismol delivery and you're seeing your metrics really be very low. I would say for you the metrics that you share for me for this were really good. I mean, that was that was really good. And I think that the interesting thing about email is you're always gonna be able to read and monitor the reaction, but you're never gonna quite know if they where they engage. Did they actually pull it from their spam box and put it back in their in box to do it, or how many actually went into the span? Feel that there are a lot of great tools out there and vendors out there who can give you a little bit of insight as to that. But at the end of the day, it's only gonna be a guesstimate because the ice piece out, they're gonna be the ones pulling the levers and making that choice too quick. Follow ups. One is we sent une male similar this, but to a more targeted list. That was a smaller meeting. Follow up. And those numbers were were like 79% open, but 19% click through zero opt outs and such. I'm sure there's power in segmentation and messaging and subject lines that are much more specific. So maybe talk a little about that. And then secondly, you talked a little about social integration. Uh, that to me. I know we've got to do it with Pinterest, and this is so in our wheelhouse. How do you integrate social Twitter, Pinterest, etcetera into email to have it be most successful. So I'll start with a segmentation. I think your numbers speak for themselves. I mean, that's kind of the core case study of why you need to embrace lifecycle marketing. Why you need to do better segmentation because again, the timeline this in the relevancy of what you're presenting to them matters and they're going to reflect that and they're going engage with it So you're 79% open rate shows that as far as the engagement at social level socials really cool. You could do a lot of cool things. Facebook has a way for you to see. Oh, have people sign up to your email list there. We've actually, if if you need help on how to do that, you can go to the company's website. W video. What counts dot com and we've got a white paper on how to do that for even just download it so you can collect information in new subscribers there as far as using email to then help your social media efforts. If you can scroll back up to the top. Porter, I saw the Facebook one. You've got your so I'm not quite sure what's a bigger value to you. Um, just but as far as you can, there's technology out there now where you can share the entire context of the email and post it to your Facebook site, your Twitter site linked in sight. Or you can share specific portions of the email out there with your Facebook site, Twitter site, and you and you who are pulling levers can control that, and it's just about leveraging those to spread the message. And then also, there's some technologies out there that allow you to actually post in actual short your L to your corporate site that says, Click here to see, like the latest email offer things like that. So the cross integration, it's all there. It's just like taking it in steps and where you placed it here is perfect where you placed it. Cures for perfect cause That could be your Follow us or engage with us. And actually, don't forget, it doesn't just have to be social media. You can embed, subscribing, opt in links to other newsletters within this newsletter, and you can have it all right there. You can just have the email icon right there next to the Facebook Iconix, your Twitter next year. Pinterest. Pinterest! Is it just the icon or I love what you said a little bit earlier, you said you could actually click on an image, that image there, and somebody could repent it or somebody could pen it. So is that the same? I'm sorry. So what it would be is you would have your Paris icon here and your communication could just be like pin this. So, for example, for you, if you want. If you had an email newsletter, you had kind of, ah, grid. So your prospects could see the specific offers or the specific the new products that you're coming out with you could have underneath it. Just the row of icons to say, Pin this here, pin this, their pin that there and then they just right out there and we'll go into Pinterest more tomorrow. But it is really for the social media channels. It's the one that has the highest spend of the social media channels. So people are actually really converting and buying things for you that's going to be really important. Both of you. Pinterest is gonna be really important. So why don't we open it up and see if there's some questions from you? So thank you for taking the feedback on that like a gentleman. And let's hear some questions from the Web. All right. Fantastic. Well, everyone is enjoying this section tremendously, so thank you. Ah, question from K Bay and Mad Lizzy, who's in San Francisco says, How did you know that a 26% is a good open rate for email are there. Resource is for knowing what rates are considered. Great question. You can go out there in just Google email benchmarks metrics, and you'll get a ton of data out there at the end of the day. The best metric in the best benchmark is going to be your own data. But for kind of like a generalized view. I know just based upon my expertise in my background just that a anyone who's in a range of like a 25% and higher open rate. That's good. That's good. Anybody who's at the range of about you know 7.5% higher click through rate. That's really good. So it's just kind of just I've been exposed to it for so long. But please, by all means, go out there, Google that you'll find plenty of data out there available for you and some some email service providers out there actually provide publicly just generalized benchmark reports out there. It's great. So see, Nora is wondering, what are the metrics we need to keep an eye on pertaining to email talked about open rate. So what can be tracked with email and what should they be paying? Attention? Great question. I would start with, um, delivered. So delivered is a metric where it's saying that the I S P has acknowledged that we got it. It doesn't mean that is actually gone into the in box. It just means that the I S P has acknowledged receiving the handoff from your center. Ah, second would be I would coach to unique open rates, unique click through rates and a metric called clicked open rates. That metric is really just a unique clicks divided by unique opens. And what that measurement is actually, how truly engaged you the individual are at that email. What is that story like? So I sent it to you. Is it engaging enough for you to want open and then for you to click on it? Because at the end of day, that's what we want. We want those clicks. Okay, a question from Snappy Gourmet. Do you suggest cleaning out your email list and deleting addresses that never open your emails? And if so, at what point? How often? How far back? Since they haven't opened one or that is a fantastic question. Yes, because what happens is email subscribers. We all know how many email addresses we've got, right? They we tend to forget about some and they get shut down or they had compromised. So if you've got someone on your list who hasn't been engaging with you for a long time, it's really what I recommend is you do two steps. First you do what we call is a windbag campaign. So that's first send off a campaign to them that's got some special offer, something that makes them want to get back in the game with you. And then if they drop off that list, they don't engage. Then by all means, is probably time to sunset them. I would recommend starting because we're talking about individuals were just building your database. I would suggest Just start honestly. With about 18 months, as your database gets much larger, you're probably going to get more aggressive, and you may have even get to a point worth six months and by, But by the time you're at six months, your business is going to rock, and so you're in a good spot. And what about cleaning your list? So that's a great question? I think so. If you've done your due diligence with feedback loops and if you've done your due diligence, we're providing a good opt out mechanism and process. And if you do the win back campaign example that I gave and just kind of the process of allowing some natural attrition happen there that I talked about you should be okay. You really should the Onley reason I would coach her advise that you really kind of need to look at a list hygiene provider is if you really got abysmal delivery rates, Bismol open rates. And if you've quite frankly, been out there buying or renting lists. OK, Emily, this might sound like a silly question because I actually haven't made a website yet. When you make a website, how do you get the email address attached to that? Like Emily at my website dot whatever. Like I don't even know. Are you Are you asking me, like, how to create your own domain name or just Yes. Oh, I think OK, so I think what I've always done it just go out to ah, go, Daddy, buy domain. So then in attached to that, you get, um an email address. You can You can make certain one. Yes. Yep. Okay. No, Sorry. That's actually follow up to that. Because the fame Arizona had asked, Does it matter what email service you use? I have a Gmail account, but I also have an account that comes with my website. I've been trying to figure out which one would be better to use if either one. So maybe even from a branding perspective or technology perspective signing up with email services. Do you have a recommendation? Well, I'd say from a branding perspective, I think going with the URL rather than the Gmail one in terms of where you're sending from is gonna be more professional. But I don't know about delivery. What, you think delivery wise? That's a great question. So I have also my own Gmail account for my own I'm gonna do. And it's, um did it think of it this way? You're not going to try to do a mass marketing email from your outlook, right? So just think of it that way, and if you think of it that way, then you know that. OK, I'm either gonna have to create this environment that we talked about earlier. Where it's it's kind of like an email service provider, or I need to outsource this to the experts and use their tools, and there are a lot of their a lot of nice ones out there for startups. Constant contact is kind of the dominant one, but maybe you're not even there. Maybe you're just doing something with Salesforce or something like that. That's great. Eso Elfi Savannah is wondering. What about re sending your email 3 to 4 days later to all of the UN Opens? That's a really good tactic. That's a really good test. I would say not to be too aggressive with it and coach and advised to test it, because the one thing you want to do is I get a lot of email and I'm not gonna get everything as quickly as I should. So sometimes it's. I don't get to things until, like a week or two later, so just because I haven't engaged with you immediately doesn't mean I'm not going to. So I would say it's a great idea. I would say walk a little cautiously and be mindful of it, but definitely test and explore without a doubt. Dr. Bubble would like to know. Are there any tools? Doctor Bubble has another question as well. It was a good one. Are there any tools in email analytics that provide you details On what client device and operating system were used to view the email? Yeah, absolutely, actually. So what counts? This is something that we have within our tool. I would most of the e s P s out. They're going to have that. There are a lot of image rendering services out there, too. That will probably have that data as well as a delivery specific industries as well. So that that ones that ones out there definitely Roco is wondering. Could you comment on how to allow others to use your list without giving away the actual email addresses? Partner with people in that way? That's a good I think that comes back down to I think you would have to send it. You don't want to give away your data that becomes a potentially can spam, but so you would need to incorporate their offer under your umbrella. That's what I would do. OK, eso Rocco follows up and says, I'm looking for 1/3 party service that would act as a blind list manager and sender so that we could either sell or allow others to use our email list and then also would be interested in best way to get permission from our list to allow affiliated offers to be sent to them retroactively. Okay, so maybe I'm misunderstanding what they're asking to do, but I kind of interpret that is, they're asking, how do I go about best to rent my list? Sounds about right. Okay, so I guess, um, so not a good idea. It's really not. But if yeah, it's really not. If you I would say I think it's perfectly legitimate that I feel I think that's a perfectly legitimate right. Great anymore. Dammit. Quick one. Um, Porter has shown us a couple of case studies the last day and 1/2 Kickstarter and one YouTube and both of those were sent on a Tuesday morning. Are there? Is there a certain time of day or week that emails air? Great to have a za Tuesday morning. Good for that too. I love that question. Because the answer is it depends, you know, and the reality is you're going to compete for people's attention at the time they're gonna open when they're going to actually look at their stuff. So for your subscriber base, do you target mostly working professionals? If so, Okay, what time are they not commuting? Like, Do I want to target whether they actually at their desk looking at stuff? Or what time are they actually at home on the weekends, sitting down, looking at most providers out there will have metrics on time of open. And you could look at that and it's it really just it really just does depend. Also, is there a frequency that becomes annoying? Do you wanna keep him at least once a week? Do you want to go farther out? When does it become a nuisance that you're sending too many emails to your list? Great question, too. I recommend for any type of just true newsletter with some supplemental promotions and, like just maybe once a month, maybe twice a month, that's really good. I don't think you want to send anyone more than two times a week. I think that's if you go off about that. That's a lot great. Well, fabulous questions from everyone and Adam, I really appreciate your expertise and coming to join us today.
Class Materials
Building a Brand eBook.pdf
Building a Brand eBook - Section 1.pdf
Partnership Scorecard.pdf
1 Page Marketing Plan.pdf
Ratings and Reviews
Thank You so much Porter Gale I have learned so much you made me view everything in a more professional way seeing how the big boys do it made me realize the steps that need to be taken for success. You are a very smart thank you again for sharing your knowledge I have the title of your book stuck in my head I think is powerful.
This is an excellent course which delivers so much key information to developing your brand. Highly recommended!
Student Work