Business Reporting for Photographers
Business Reporting for Photographers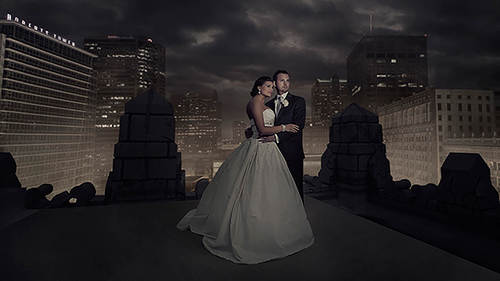 Business Reporting for Photographers
Business Reporting for Photographers
Lesson Info
Business Reporting for Photographers
We are going to learn business reporting with south cicada. Sal has started in two thousand seven, he had about a fifty thousand dollars a year business. Now it is over a million dollars brand that he's built in a blue collar town, and if he couldn't do it, he knows how to teach you how as well. So we're going to bring on the man himself south in kata. Come on in stuff for having me. Welcome back inside. Always happy to have you here, so I'm going to let you take it away. All right, well, let's, get let's, get going, everybody so welcome to business reporting and I know when we think about photography. The one thing we tend to not get excited about is anything to do with reporting right? That's not sexy, it's not exciting. I have one picture in my entire slide deck. So you know where susan was providing aton of inspiration and beautiful images I was watching in the back room like that's, beautiful that's, beautiful, everything she's doing. We're going to talk about the dirty stuff to b...
ehind the scenes that's going to make your business successful so don't ignore don't change the channel you have to be able as an artist to understand the metrics that drive your business that's that's paramount to everything so you could make all the beautiful images in the world but if you don't know how to sell them if you don't know how to report, you're going to jail for tax evasion uh you're not mean this is reality, right? I mean, we have to be able to run a real business so here's what I want to cover I feel like we've got this power hour and a half that we have to, you know, get this into in the truth is when we talk about reporting we could probably spend an entire day or two days just on understanding the reporting and simplifying it, right? I mean, we could make reporting super complicated, but I think you'll find that we run it in a very, very simplistic way and it gives me access to the numbers we need to run our business on a daily you know, weekly yearly basis so first I want to cover why reporting is so important why I believe it's important why you should believe it's important what questions? You should be asking of your business, right? So you have to ask yourselves, what questions do I need to know about my business and it's? Not just what does a new camera cost? What does the new lens cost understanding? Where is your profitability? Where you making money inside your business and I'm going to pick on you guys in this room. That's, why you're here mostly for me to pick on eyes what? What do your business metrics look like? Where where you most profitable, where you least profitable and I'm guaranteeing most of you are going to be like, well, I kind of feel like we can't run our business is based on what you feel like we have to run. Our business is based on actual zx and that's, the key there and that's the one place and maybe not all of you, but eighty to ninety percent of retirees I run into it's a field answer right? And we can't run our business on it feels like I think weddings or my most profitable engagement sessions do. Okay, what does that mean? We can't make decisions on our business based on feeling okay, right? We have to understand the metrics. So we need to understand the business metrics how to take action on those numbers so great once we see the numbers. Now what great sound. My average engagement session generates three hundred dollars, not one. Okay. So knowing the numbers one thing, taking action is another, and we'll talk talk about that as well, we want a plan for growth. Okay, so where we going from here? We want to grow our business we want to add to it how do we do that? We need to be able to plan for that growth if you're running your business out there and we've got the tigers from all over the world watching if you're growing your business based on what whatever comes in the door whatever whoever decides to call that's not a true plan I guarantee you when starbucks when mercedes bands when all these companies pick a brand plan for growth there's action behind it there's numbers behind that there's intelligence behind it mercedes benz doesn't just hope they sell more cars next year right? That's not a way to run our business we we have to think about that. I do have a quick question I don't want we still a lot of time here. What kind of a tarver's am I dealing with here? What kind of photography is your core business? Mostly fashion and beauty fashion beauty wedding portrait associate wedding okay weddings fine art fine art nature landscapes nature landscape event event so what's like in a man like corporate stuff no more like concerts. Fast paced things were very cool have a lot of time. Yeah family and hunting family and hunt hunting explain hunting photography to me on with guiding services oh that's kind of cool so like you take out a bunch of people that's almost like event stop it isn't it isn't it isn't yet yet more and then landscapes like I go out, I shoot a caribou and you're like you're taking a picture? I mean, I got blood on my yeah, that kind of stuff that we're okay it's whatever they want if they want that on there. Well, yeah, right. We're just photography. Where does this document today? So whatever weird crap you want, tio so let's get you home here um and then we're gonna end this with building a report from scratch. So you guys here you've got a pen and paper, but at home, get out excel opening, sell open up numbers and I'm going to show you how I think your report should look now, of course is the report we use in our business how we do things and all I'm looking for you to do is it see it as a start point, okay? And what we do because I think we have a very simplistic yet complicated way of looking at our business and that doesn't mean I'm gonna work for all of you. But I definitely think it's a great starting point because let's be honest there's quick books out there there's a host of tools out there for reporting, but I don't want to be a cps right, that's not what I want to do my time is best spent doing two things, and if you've watched me at all it's taking pictures, marketing, ok, so I've got to be able to make the phone ring, but I also want to get out there and shoot that's where I'm making my money. However, I can't operate in a vacuum, I have to understand what my numbers are, so we've kind of simplified things, and I think you'll see that and get a sense for it. Let me about us. For those of you out there who don't know about us, our brand, we are salvador, some kind of a target that is my main company. That is what started this whole crazy thing. When I started out, I did not want to be a speaker. I did not want to have five different companies in our industry. I just wanted to be photographer, my pedigrees, microsoft. So I worked for microsoft for over ten years, and, you know, I do just kind of fell into photography fell in love with it, like many of you here and out there, it's just my passion, but like most people I do like money, I'm not gonna apologize for wanting to be successful wanting the finer things in life and that's where the business thing comes in so I'm a business school graduate this was my background this is what I went to school for it and go to photo school we're located in the st louis metro area in a town called o'fallon illinois we're about twenty five minutes outside of st louis metro so we're not in a highly populated area we are in many cases in a suburb of st louis right? But my client base a majority of them are in the st louis area and they have no problem driving twenty thirty, forty minutes to our studio, our location whether it's for senior portrait or weddings we do about forty plus weddings a year obviously it just depends on the year but our target is forty that's where we like to be, we've done as many as fifty five and that's brutal right? Because it's not I don't have a stable of shooter's coming in I'm doing a majority of that work myself in my wife taylor seventy five to one hundred high school seniors pierre this is my core business, so I do commercial work though I do landscape work, whatever gets in front my camera I'm going to do I'm gonna photograph that but for the most part this is my core business, this is where I make my money where husband wife team started in two thousand seven like rush said, and at microsoft, oddly enough, my focus was on reporting, so I was a database expert. My job was to go and work with companies like hilton hotels, coca cola, pepsi, the's were cos I would actually go work with and show them how to get all their data. So would you have to understand there even you know, from a photography perspective is don't think reporting is something that only we struggle with as as a unit. When I was going into corporate, you would be surprised how many big companies I had no idea what their numbers were, that all this data that collect eight is we've all filled out poles and things like that have no idea how to make sense of the data, I would tell you to true stories, which are kind of interesting one might not surprise you, but it'll be about kind of my experiences when I was dealing with corporate clients, right? So this is a picture of our new studio. I've seen it online I shared with you here for one reason one reason only, so you know it's possible, this is our brand new facility and o'fallon illinois it is a twelve thousand square foot facility we own the building. We're not renting. All three floors have been completely rehab. The building was built in the late eighteen hundreds in the history of the building is just absolutely incredible. It was a chicken hatchery which is kind of interesting on that. We found dead chicken carcasses in the walls were tearing things around. And you know, I'm a juvenile, so I chased my staff around with a dead chicken carcass. The it was the home of the first o'fallon high school graduation. So our local high school had a graduating class of five its first no year and it was held here. It was a playhouse there's aton of history in this building and it just makes sense for us from from a studio perspective. We went out of our way and made a big investment and up lighting on the buildings. And when you get to the town, this building just stands out and again I share this with you so that you see what's possible. This building was built with successful photography. Nothing else and so that's. What? Here, what's here the first floors are studio, our sales room, second floor, all our offices, third floors where will be hosting workshops is a bunch of you coming out there in october? We're going to be on the third floor to sound stage it's got a ping pong table it's kind of employee jim s o we try to take care of our employees and you know things are going good and again I share that with you so that you see that we can be successful as photographers we don't have to apologize to people because we're artist and we want to make money that's a good thing we want to run a real business so let's figure out where are you going that's the question you need to be asking yourselves all of you by the way I need to be asking yourself doesn't matter what kind of photography you're into it doesn't even matter what kind of business you're you're into we need to understand where in fact we're going so how many of you are running your business day today all right so I'm not looking for a show of hands but you got to ask yourself this question am I running my business day today or my truly planning ninety days out about six months out a year out internally for me I'm running my business one year out and that's how that's how we run it so I'm not running thirty days out that's problematic that means I'm or reactionary you never want to run your business in a reactionary mode that is disaster no matter what business you are running that these disasters we could be sitting here talking about cupcakes it just doesn't matter. You've got to plan beyond the thirty days so internally we're doing things like what's, our ninety day plan what's our six month plan what's our one year plan what's our five year plan and again, if you've seen me before, you've heard me talk about these things and maybe you've done it, but even if you put a five year plan together without the numbers, how do you support getting there right where you're going? You don't know because you don't have the numbers to support it. So it's one thing to write on a white board and go, my five year plan is world domination. We're going to take over our local market, we're going to be the best hunting photographers ever. Anybody who gets in our way, we're going to shoot him. I'm kidding, right? Or have you thought about that cross your mind? Yeah, um so you've got to know where you want to go. You've got to ask that question of your business, but it has to be driven by numbers by metrics, and so we have to track these things. If not, you're truly flying by the seat of your pants and a lot of photographers I want to say ninety percent or more are running their businesses just flying by the seat of their pants, what happens ok, I can look at this moment in time, right? So we're in the september we're going into what I call queue for right its fourth quarter of the year and I'm going in guess what I'm looking at right now. January february march why the slowest time of the year for all of us as photographers? January q one is typically the slowest time here unless you live in a part of the world country where that's warm and but you still have a slow season well, that's my slow season so how do I plan on carrying the business through q one? How do I plan on generating more revenue through q one? What am I cutting back on in q one? Because I don't want to bankrupt my business now because we're not a good studio, but because we don't have cash flow, so I'm all right thinking about that. How many of you were thinking about that? If you're not looking out to q one again, you're doing your business a disservice because you're going to get to q one you're going to like shed, we're out of money, I can't buy this new lens right? I'm going to go toe w p p I I'm gonna go to those trade shows and I want that new camera that new lens where's that money come from got to be able to plan for this stuff uh even if you're a weekend warrior full time you obviously have to know this if you don't know this full time you're in la la land okay but if you're a weekend warren you're going I just one or two weddings a year you know that's my but you still have to plan you have to forecast up to think about where you want to take this if you just want to be a weekend warrior forever god bless man do your thing there's nothing wrong with that but if you eventually want to be a pro photographer you've got to be able to take it you have to know this stuff and start now why start your business was having a conversation in the lunch room and why start your business the wrong way even if you're a weekend warrior and you're just starting out why start the wrong way and then try and write this shit you're going to be you're going to be enough a world of hurt start off the right way day one when we started doing this and by day one I don't mean literally on the first day but within the first ninety days we were incorporated okay and then we had an accountant we were working with because from the beginning we wanted to make sure we were doing this the right way I don't get into legal trouble I don't want to get into financial trouble with my business are all of you incorporate see the looks that's not good looks I'm getting from everybody anybody incorporated nobody you are because you listen all right so I've got just for you guys out at home right so you guys are incorporated what's the thought process on why you're not incorporated yet grab a mic I'm curious because I work for other businesses interesting so help me understand that so I only work for other photographers like I don't like working directly with clients right? You don't like people no no I love people I just I don't want clients yeah it's a little weird but I work with and I like I like working for other photographers right so what happens if I'm just painting a picture you're working an event and your camera gets stolen and on your camera or all the pictures from the wedding well I have insurance that covers my camera you need not worry about your camera I'm worried about now the bride is pissed off the liability liability and you get sued I consider does the company I work for if I were an attorney which I'm prelaw I would be suing both you and I would be suing the company you work for okay and I would be suing you for negligence doesn't mean I'm gonna win by the way I can sue anybody for anything but now you have to go to court you have to defend that and you, if you lose because it can happen. You are now personally liable. You're exposed to incorporate is less than a thousand dollars. So you tell me peace of mind for a thousand dollars? Is it worth just knowing that if god forbid something goes wrong, you're protected and that's kind of my mindset. It's just about protecting you protecting your business. Your family. Are you married? Now? You have kids now, okay, but you will write someday you're gonna have to dogs. All right, we gotta protect the dogs. But you see what I'm saying, right? We have to protect this. And so for this thousand dollars it's worth making that investment so liability insurance does not protect you against liability. Insurance is going to protect you now. Depends on what kind of insurance you have. Like I have a million dollars three million dollars policy. Daddy's going to protect somebody trips over my back. Okay, I'm covered. However they could say, maybe maybe they tripled my bag. Another paraplegic, god forbid. And they want to sue me for twenty million dollars because it's pure negligence, I left my bag in the middle of a florine and I poured water all around it so somebody would slip right whatever the crazy scenario ways, but they're going to sue me for pure negligence and they're going to come after me for ten million. Well, that policy is not going to cover me for the ten million, so how are they going to get that money after that personal personal will mean unprotected because I'm an escort, so they're not going to be taken bankrupt. My company? I'd rather than bankrupt my company than take my home, my car, worst case, future earnings that's where you have to worry about a lot of tigers are going, hey, I don't what you can't get blood from a stone, right? I don't mean I make thirty thousand dollars a year make fifty thousand dollars a year, you want to sue me, you're never going to get it, but they consume you for your earnings for the next twenty years, so you've got to protect yourself. They're so sort of a basic question cement the r is becoming incorporated the same as becoming an llc or escort. Yes, there's so all those things, yes, with the same in in a very high level umbrella that protects you, but they're pros and cons to being an llc to being an escort to be in a c corp, right? So you've got a we could spend a whole session just talking about the various types but yes, once you do that you're creating a layer of separation between you your personal assets and that of your business and again for the peace of mind that a thousand dollars buys connect with an attorney and go do this there's nothing wrong with that especially your situation right where you're on hunting expeditions or things like that things can absolutely go wrong grab that mike so it is under its own elsie but what you're talking about is kind of a completely different level taking it okay yeah so if the business itself is under analysis and you are an employee of that business you're protected okay? Okay, yeah yeah. So but if you were out there operating just as like susie photography doing business as your screwed because you are personally on the hook for all that and so those are the things I think about that keep me up at night, right? I just got this brand new building that building let's let's talk reality what if somebody trips on the steps in the snow in front of my building? No, I want salvator some kind of it are free to go out of business no, no way so guess what? Salvator cincotti photography does not own that business there's a layer of separation the business owner is another company called do well real estate so we created a separate escort that owns that building so god forbid somebody trips on on our front steps in a snowstorm and looks to sue us they could on lee su the value of the building right they could never reach through and bankrupt salvador cincotti photography let's flip it somebody trips over my bag at a wedding they could never sue me for the building that all my businesses aaron right so this is about thinking and planning right cause that's how this whole conversation started where do you want to be in planning do I really look the buildings of one point two million dollars asset for my business so I want to lose the one point two million dollars asset because somebody tripped over my back because a bride feels like I missed a picture of a first kiss no I would never want to risk that and what happens is is your business starts growing you become a target whether you want to believe this or not you become a target you don't sue people who have no money attorneys wouldn't be in business right they sue people who have money so is your business grows and becomes successful reality is you become a target in one form or fashion right and maybe I sound a little alarmist a little operating from paranoia who is going to protect your assets if not you you've gotta protect it. All right, so let's keep going very important for us to understand this from the get we talked about it and of course where you're going again has to be tied to goals and objectives you have to know where you are to know where you're going to be so let's go to that next line all right, so in order to answer the question off where are you going? Okay, you need to know two pieces of information where you today if you don't know where you are today way got other problems, right? I mean, so you'd be surprised how many people we talked to that don't quite understand where we are today but the next thing is understanding where do you want to go? And so you can't it's like a gps, right? It's just like a gps. So if you get in your car your iphone and you're like hey, where you want to go for dinner the first thing you got to do is know you got to know where you want to go right now if it's me and taylor we have, you know we go round and round and nobody can figure out where to go where they want to eat for dinner you want this? No, you want that know you go through that with your boyfriend spouse, but then where are we right now, right? So the gps on the dice has to know where you are now to tell you where how to get where you're going do we all understand this concept it's extremely simplistic well that's how we run our business you need those two pieces of information and you'd be surprised again how many of you don't know necessarily where you are today you think you know where you are today but it's not tangible I want to know my average wedding spends this not about this this two thousand three hundred twenty five dollars and twelve cents whatever that number is I want to know it actually factual well we could do that hashtag hashtag actual factual I'll be my new saying yeah sounds like a gps and that's the part we have to understand eighties in fact the gps of your business so let's go to the next line s so why is reporting so important it is in fact your gps okay you're gonna be flying blind without it can anybody tell me actual numbers for their business right now okay fair enough and what if we got questions coming in? I will take them because I'm I'm flying through intentionally but if you don't know which where you are today poland grab this mike for me I'm picking on you because you're my hunting girl how many tours you do your six six that actual factual or is that yes um not including like family stuff that you okay, yeah, but tours we do we do see you do sixty years, sixteen seasons ok, how many does the hominy does each one spend? Do you know the actual number my profit that I take home? No, rosales grow cells eight fifty okay, so can I say something? I mean give you honest feedback, right? I'm just reading your body language, your your facial expressions, right? I, like, see a meltdown happening right in front of a little bit. Yeah, I know I'm putting pressure on your right, but this conversation that we're having we're having his to business people, right? So if I were sitting down with you and consulting you and helping me through your business, these are the questions I'd ask you. And when you said eight fifty, I felt like you said about eight fifty you're your expression to me back. So is that an actual number? You're guessing, right? Or do you have this number written down? No, not written down. Okay, that's my point right? We have to know this number then off the a fifty where they're spending their money and let me clarify so you're not shooting in the dark what are they buying what's your number one selling product digital you know there was a whole gas about in the world of internet right now so you're selling digital like dvd or thumb drive or something like that ok you're positive that's your number one selling on because that's the only item yourself well prince so what's your number one selling print size sixteen by twenty positive okay how many's yourself like per one or totally how many of you sold total all year not said so here here's the thing right do you do you believe the questions I'm asking you are unfair to know in your business do you believe that if you knew the answers in a way that was dashboard driven that that could help you grow your business possibly okay this is where I'm going I want to be able to have these conversations with you guys right not my picking on you so I hope you don't take it that way I want to be able to have these conversations internally with my own team what's my number one selling product if we don't know internally what the number one selling product is I'm going to walk around thinking metal prints at salvador cincotti photography is the number one selling item when it might not be right I might think that the twenty by thirty is the number one selling size when it might not be I should I should know definitively what these items are again I'm going to take you to a place where I'm going to show you how we track all this stuff it becomes really, really easy just spending a couple of minutes after each sale to track this stuff so that you can answer these bigger questions about your business so it's going, we're back to I just want to keep reemphasizing this because it is extremely important you understand you are flying blind without these be able to answer these questions right? And I just emphasized why it's so important to be able to answer these questions it's going to help drive not only your current decisions but future decisions here's another question I need to be able to answer within my own team how much have I spent it each lab you guys even track up even know you know, I want to know that if I'm spending ten, fifteen, twenty thousand dollars at a certain lab, I would say in my big client of theirs or my small climate there's, if I'm a big client of theirs, maybe I want maybe I want to negotiate better terms maybe I want to negotiate better prices and if I now know that I'm spending twenty thousand dollars a year let's just say I'm picking a number out of thin air and sixteen by twenty four's are my number one selling product I'm not going to sit there trying negotiate all these other things maybe I just negotiate on the sixteen twenty four maybe I go to another lab who can give me a better rate which gives me more profit margin these are the things we have to be able to understand his business people history is also very important to your future if you ignore history you're destined to make the same mistakes again and so my thing internally with my own team is I'm constantly telling them it's a phrase that goes on in our studio all the time run into a different wall okay? And I don't know if you know what I mean by that we all make mistakes and so I know my teams watching right now and they're cringing because every time they say that when they probably just have flashbacks listen you're going to make a mistake we're all going to make mistakes my business is not perfect none of my business is a perfect we make mistakes but if we make a mistake and we keep making the same mistake whatever that is right there's something wrong there's like a mental disconnect what is wrong with you right where either stupid or we're just we're just not getting it but one into a new wall and so I'm ok if my team makes a mistake right? We ship something and now we had a client one time we ship something to him no signature required got stolen off their front doorstep what do we do with the next package? Do we ship the same another package with no signature required, right? That would be ridiculous. That's idiotic. So we don't do that. We make a different mistake now you ship it. Signature required now declined complaints. Hey, you know, I'm not home at two o'clock when ups arrives, I can't get this. This is an inconvenience for me. Sorry, susie, but we ship the first package got stolen. This is a cost to us, right? So we're making a new mistake and I'm always okay. Maybe that example is not resonating with a bunch of you, but whenever you make a mistake, make a new one and learn from it no mistake is wrong, if you will if you learn from it, those are always good mistakes. I consider that makes sense. What if you're just starting? How do you find the numbers? How do you set yourself up so that you're doing it right from the beginning? Yeah, that part of it we're going to end this segment with me walking through an excel spreadsheet that we use in our business that really just kind of dumbs it down. We don't want to be, you know, accountants, I don't want to get stuck into quick books and all these things that overwhelm all of us and I'm not gonna lie, I'm an I t guy, I'm a pro I opened up quick books sometimes I'm like this is way too freaking complicated I just want simple metrics to help run my business and then I let my accountant handle all the quickbooks stop, so when it comes to starting out, I would be curious if by the time we end this you don't feel like I've really simplified this process for you. But you know, right now, it's just about getting through understanding what you're trying to accomplish by this report cause I think it's all too often people just kind of tune out and think, hey, you know, I don't need to keep track of reporting because again it's not sexy, right? We haven't really seen any pictures in here were just seen a bunch of words and but this is part and fundamental to your to your business all right? So it's going to serve as a guide to where you want to be reporting khun b extremely complex and this is where I want to talk about a couple of real world scenarios is act is kmart even still in business? You know? Yeah, it's interesting, I was in a little while, but I think so yeah, blue like you got the little blue right old thing going I have no idea if they're even in business anymore, but kmart start thinking about organizations like this you know it's for tarver's we go hey we'll never be his biggest kmart right? We're not going a million stores all over the planet true but they're still lessons to be learned k mart ok was struggling with same store sales they could not add to answer the question easily right you could dig into it but no report is useful if it takes you four days to come to the answer that's not unusual report I want to be able to get to the answer the question what's my number one selling item what who's my number one client ok I won't be able to get to that answer within thirty seconds those we have to be able to answer them quickly we'll kmart was struggling right so this is going back to my days as a data warehouse person when I was doing a lot of a database work they could not answer certain questions within their within their business and it turned out this is kind of funny that they had items that were not selling and not moving in their in their stores. The number one item in their stores not moving were parker's right winter jackets and so they were shipping way too many winter coats to guess which store why you think you're going to have a lot of parkers in hawaii I don't think you are so it's kind of weird right? So here's a company millions and millions and millions of dollars and they're shipping winter coats to hawaii and can't figure out why these parker's are not selling well they're not selling because you're shipping into a place where no one's going to buy them is this making sense and this seems this is almost laughable that a company this big doesn't understand the data but that's how important this data is to running your business that's why ask the question what's the number one selling item in your in your studio what's the number one session type in your studio is it if your fashion photographer is it you are most of your jobs like kind of a big fashion or you doing like portrait work or what kind of work are you doing? Most of it deals with uh this small boutique designers you don't close or shoot warm sir jewelry like batteries so each job you do is very much custom quoted very much okay so it would be very tough for you to say here's my number one section type but it might be easy for you to answer might be beneficial answer the question who's your number one client obviously who is the number one referral type where's most your business coming from that's an interesting question for us to all be able to answer right? We all want to know I want to know who is my number one refer that answer might actually shock you who you think you're number one refers might not be who's actually referred the most dollars okay, so what good does it do me if you referred me ten clients but they only spend one hundred dollars for somebody who refers me three clients but each one spends one thousand dollars you see what I'm saying? Can you answer that question today within your business? It's a very granular question to be able to answer it's kind of like our parker situation right? What's the number one selling item what's the least selling item and now what's it cost to ship product right halfway around the world to not be sold and then to be shipped back your lou it's a losing proposition right? Because no one's buying it and then they're putting it on sale for ninety percent off right? Just to clear inventory clear the showroom floor. So when you walk into a store a retail store and you see like that clearance rack, we like things at seventy eighty, ninety percent off its because of access to data like this that they're doing that stuff, they're purging it because they realize it's not selling, not selling locally, not selling nationwide and that stores are becoming very they're tracking a lot of data at a retail level that you don't even realize is being tracked they know down to the color what's the number one color what's the number one size in that color that is selling and this allows in the forecast and predict and do things like that it's called predictive analysis and again I'm seeing you guys glaze over I know it's not exciting it's not sexy but we need to understand this stuff in our business starbucks you know again if you follow me you know I'm a huge starbucks fan I love their brand I love their model on this is a story I've shared before they were looking at data from issing store sales and they notice that a while ago and it was about four, five years ago starbucks was swapping out the grinding machine it's that we're in all their starbucks and those grinding machines require ok, they want to create a little bit more quiet environment so people could hear each other have you ever been into starbucks when they start grinding the beans? You cannot hear the person that's two feet away from you? Well, starbucks started swapping in these quiet grinder's same store sales actually decreased once they did that interesting feedback isn't it? So it turns out that that noise became part of the starbucks experience they immediately stopped rolling out these quiet machines this is not something I'm making up by the way they immediately stopped rolling out the quiet machines and rolling back in the noisier, less expensive grinders it's kind of an interesting story right? So they're paying attention to their data in somewhat riel time to understand well what's happening what's the anomaly here we made a change maybe for us it's a change in our pricing right? What happens when we raise our prices? Well, bookings are down ten percent or maybe you find out bookings are up twenty percent because now by raising prices customers see a better value out of you and they assume perception's reality that you're worth more money. Okay, these are the kind of things we have to be able to be aware of without reporting these questions could not be answered not for any of us not for starbucks, not for kmart, not for any company out there they have no idea without data you have to be able to collect the data which is something you're not doing right now so we've got to crawl before we run. What questions should you be asking and I want you to write this down. I'm holding you to it out there as well. What question's do you wish you knew about your business and we'll start with you right here. Grab your mike I want you start writing. I want you to think about what could help you run your business smoother marketing elaborate for me when you say marketing what do you mean um getting my foot in the door nowhere to be ableto um, most of the clients that I go through with spin, ridiculous amounts to go on the hunts and then how to better up my value to if they're going to spend much on that than versus they need. So I want make sure I understand you're saying that they're spending a lot of money to go on the hunt, right? Thousands of dollars let's say on then when it comes time to picture time, they don't spend any any money there right now, but when we say marketing, what would what would what would the data over the question we want to ask me wouldn't want to be? Because I'm thinking out loud, I'm trying to help you through this. Would it be? I want to know what the average person what the correlation is? Maybe this is interesting data between what they spend on the hunt and what they spend on pictures. Yes, be kind of an interesting correlation, right? So it be interesting to see if if, if person a spent a thousand dollars on the hunt, that same person spent two hundred dollars on pictures. If the person spend ten thousand dollars on the hunt, that person spent five hundred dollars on pictures. That would be an interesting thing to track because that would start then you could start forecasting right so then you could kind it's not a silver bullet but then you'd be able to look at and go ok we just booked a five thousand our hunt I know on average somebody who ends up in this range is going to spend this much on pictures so in order to accomplish that what data points would we have to track in a spreadsheet just raw data points we have to know what the average hunt what the customers we gotta track the customer what they're spending on the hunt and what they're spending on pictures those three data points will answer that question you with me okay all of my work is social media based community so I am a blogger psycho sorry I recently went to bumbershoot um and photographs for the blood that I was writing for there um and I'm a volunteer currently so that's why I don't have a business and you just start now I'm I'm literally a child currently so I heard the I really I don't even know what kind of question I should be asking right now because I'm not asking asking any while I'm kind of just go on having this conversation with you so what do you want to be what do you want to know? You're saying you're doing social media now but how do we monetize that? How are you making money doing social media? I'm not I'm in school okay so spending more money on all this is great I'm actually I'm not a professional photographer I'm a professional community manager I mean digital communication and online marketing on so that's where I am but in my free time I do content creation and for the projects that I do here with a target for the projects that I do volunteer with I go to places and take pictures of things for our social channels eso that's really where right now you're not looking to turn this into aa money driven as far as being a photographer as faras photography goes now ok so fair enough we're going I'm actually ah hobbyists so I'm just not looking to turn it into a business per se that's interesting though let's have this conversation I love talking to hobbyist because I started as a hobbyist and while look where we are today so why do you say you're not looking to turn this into a business? Mmm well right now I'm just kind of traveling and having fun and being a nomad so right I'm not do you ever want to turn it into a business? Maybe I mean that's something I'm looking at so I'm just in the process of exploring that I guess so this is good conversation what would get you to the point to convert into a business? My guess needing to make money and finally making money so right so you see where I'm going though in order to know if you're making money we've got to start tracking some of this data so as an enthusiast and you're not alone by the way a lot of the audience there in that they're working there at work right now watching right? I'm sure your employers love that but they're working they're watching because they are they do want to quit that job they do want to become full time some point they just don't know how to so I love the conversation I'm having with you so in the spirit of that there's got to be that turning point for all the enthusiasts out there there's got to be the turning point where you go here's where it makes sense to jump off and all I can tell you from my own experience when I started out I was working forty, fifty hours a week my corporate job and then I was starting to work forty fifty hours a week just doing the photography stuff and they're hard to be that point okay where I could quit my day job and go do the photography full time but what is that point? That was the one thing that's that elusive thing nobody really understands from me it was it was having a guaranteed income of about seventy five thousand dollars okay gross sales that wasn't that's not after expenses or anything else right? That was a number I put in place and from me that translated to twenty five weddings at three thousand dollars a wedding roughly until I knew that once I did that I could cover all my expenses so if you're that person at home and you're thinking hey, I don't know I want to quit my job I'm just not sure when or how or what to do the question you have to write down what do you make today? All right, so here is some of the questions you've got to be asking yourself if you want to quit and do this full time we have an amazing job, by the way. So any of you who are working a corporate job and you want to become a full time photographer it's hard work I'm not going to sit here and act like yeah, we woke up one morning and we have a successful studio we work eighteen hours a day and a lot of you out there you'll semi private messages on facebook you'll semi private e mails and you will typically at some point get a response you're not getting response from some random person you're getting a response from me that's we're working eighteen hours or more day so a it's hard work but where at what point can you punch out? How much are you making today gross sales grow salary right? So let's just say it's forty fifty grand this is pick a number out of thin air you're making fifty grand today if you're under the impression that the launch point is when you're making fifty grand in photography you're delusional because that's not gonna happen it's almost impossible for youto work unless you want to work one hundred hours a week because what's going to happening is there has to be this transitional point ok? And that's what that's what I'm getting at here so if you're making fifty grand it's your job you can't get to fifty grand in photography and then quit why your salary gets cut in half think about it if you're making fifty grand photography and fifty grand at your day job, you're making one hundred grand a year now and now you think you're going to quit your job and start living on fifty grand here it won't happen you're going too greedy just like I was right I'm like I'm making a lot of money, I don't quit, I can keep doing it, I can keep doing it and then you know you like you die, you pass out on the ground or something so you don't want that to happen, so you've got to figure out what that crossover point is for me it was about seventy five grand and here was my mindset I knew once I hit that point, that would free up forty hours a week from my full time day job so that it could now commit that forty hours to the photography, and that was my mindset, and so I knew the weddings were a weekend thing. I could do the weddings at the same time I was doing my day job, but I knew once I quit my day job now, I could focus on seniors, families, commercial work, whatever else I wanted to work on is that making sense questions we got s o the questions that we're getting are us people for questions that they need to be asking themselves. We have texas tim how to keep my business in the flow of popularity and prevented from capsizing or sinking to the problem, but I love sean. Oh, what if this stuff you love to do just doesn't sell do compromise as an artist to build the business who pause right there for a second? What if this stuff you love doesn't sell? Let me tell you what I love doing. I love travel photography guess what I cannot sell to save my life travel photography why, because everybody's running around with their iphones, taking pictures right, we just came back from paris. And we posted some of those pictures but I was competing in paris with all the iphone pictures in fact I'm guilty of it now I don't have a point shoot camera I mean does anybody really have a point shoot camera anymore why would I use this and now they just came out with it what was the nokia like forty mega pixel camera holy cow I am not running around with all this lands and gear and stop took pictures as we're traveling plus why are why are we doing that anymore by the way? Because it's not for me it's not real time if I take my one d acts or whatever I'm photographing and I start photographing I got to come home it's downloading edit them all this stuff to it but when I'm on location now means to granting it now I'm ryan putting on facebook real time so it's kind of an interesting thing but with that explosion becomes very difficult to sell travel photography as much as I would love to that is my passion and I have to deal with people monuments don't talk back or I don't have to worry about posing the mountain can you move a little bit? No, I don't have to deal with any of that but it doesn't sell so if it doesn't sell go where the money is right so I understand that this may be your passion but if you're my passion is making money, if your business and you're an entrepreneur, you're passion should be making money. How you make the money the photography is that tool to getting to the to the end, right? That that's your journey use your photography to get to where you want to be but isn't your journey all that shouldn't be too if you have kids put your kids through school, isn't it to enjoy the finer things in life or whatever it is? You know you love to buy new toys to buy the lenses you want should not be part of your mission and what you love, and so you've got to that person I know they may love a certain type of photography, but if it's not selling, you got to move on. You know, glamour is a perfect example. We tried to introduce glamour into our studio in the midwest. It is a nightmare to try and sell glamour, especially as a guy it's very difficult for me to talk about glamour and not come across is like a creeper it's just impossible, right? What am I gonna be like all you look beautiful. Yeah, we're going take your clothes off it's gonna be amazing. All right it's just sounds creepy right tailors in the back of the room she's getting creeped out she's my wife uh and so these are the things that we face challenges what? So as much as we love glamour we've had to get away away from it and not do it and to drive that point home we just did a recent bridal show on dh we had four boots two boots were south course in qatar photography and then another two boots were a lord which was our our glamour line right a lower by salvator that was our glamour line and salvador son cada photography booth at this bridal show slammed with people the allure booth crickets nobody I mean, nobody in the booth and then the only people you would see come by the boot we're creeper dudes right? They'd walk by because we and they weren't even full news they were just like, you know, classy kind of, you know, allah super I she inspired me just like she inspires a lot of people are like I want to try this out see if we're getting work I'd have guys walking by the booth doing this, taking pictures of the booth I can fricking weirdoes man like what's wrong with you but it's not selling so we've got just got to move on right? So we've not had a lot of success launching our glamour line and it's more because of that that mindset in the local market so let's keep going data what the data we're going to talk about tracking eyes relevant regardless of your niche so all of you here all of you out there this is the data you need to be tracking within your business and I'll elaborate here in a second if we drive down into actual weddings okay this is the data I want you to start capturing don't worry about what we do with it where we put it how we read it this is what we have to start capturing sales per client okay so I want to know the jones family how much how much did they spend senior session right but we're talking weddings here so the jones family what did they spend on their engagement what did they contract for what did they spend on bridal what did they spend post wedding even if it's zero what did they spend right in the commercial world? What did your client spend on this particular job? I want this data to start being tracked not in a feel good way in a way that's easily accessible then I want to look at right sales per niche we understand this is at a client level so I should be able to say jones total thing about it if the jones family came in and did a wedding with you this is not uncommon for us by the way they came in and did a wedding then they did a family session and then they did a scene possession that's not uncommon, right? So what'll happen is the jones family will come in the book a wedding and then there they got a daughter okay who's who's a high school senior and that is part of that senior they're like what we want to do a family session as well so this can happen so what's the jones family worth to your business so I'm making sense how we apply this saying for you right from a hunting perspective why if you I'm curious about your business I am because it's different it's different in weddings and all this other stuff if you have somebody come out and they do an event a hunting trip are they coming in from all sorts of different places around the country? How do you tie a family session into that? Because I would imagine I'm guessing maybe not all of them, but if they're coming from all around the world in country to hear is the business located here in denver ok, even better so they're all coming into denver why wouldn't they want a beautiful family portrait to document that event in the mountains? Something like that can you imagine if you tried to add that on is an add on right hey, guys, you're here for a week, but if you get here a day early, we could do your family session in the mountains at this beautiful location, okay? And then they're there dressed up. I'm sure families, if they're going hunting, are gonna want pictures in their camel and doing it. But I'm thinking as well, they probably want something where they're looking beautiful for their centerpiece in your home. Can you see how that would maybe be an option, right? So those are the kind of things we've so then it becomes what's the jones family worth five thousand dollars, okay, but then I want to be able to answer the question. What is each niche work niche being engagements, commercial work, boudoir glamour, bridal sessions, brodell sessions for me or one of the least profitable sessions we have, we don't do enough of him, right? So as far as a niche, not a session, I'm sorry, let me rephrase a session they do great, but as a niche when I look at bridal and want it generates across my business compared to engagements compared to a weddings compare to contract, the bridal session just doesn't generate that much revenue for us very much like glamour, glamour is on the bottom of the barrel as far as what generates where we make our money weddings seniors are on the top go all the way down to the bottom we've got families we've got we've got glamour, we've got some commercial work we do that's where that's bottom the barrel so I've gotta figure out on my schedule does it make sense to keep going after glamour to make sense to keep investing in it from a marketing and advertising perspective when it generates let's say five thousand dollars a year no it's not worth it but I can answer those questions easily just by looking at a spreadsheet doesn't it make sense? Okay, then once you once you're tracking this data, getting to a point where you can answer the average sales per niche is easy on average, what does an engagement session generate? That is a very important question to be able answer because that allows me to forecast so for example, if I book twenty five weddings that you say and I know that the average engagement sessions spends five hundred dollars, I can now forecast for next year right? Because weddings there next year rarely are they right here right now, they're usually forecasted in tow twenty fourteen so let's say for twenty fourteen I've got twenty five weddings book which are going to generate twenty five engagement sessions out of five hundred dollars average I know that I'm going to generate approximately twelve to thirteen thousand dollars an engagement revenue that's forecasting that lets me know if I'm in trouble that lets me know if I got to make some changes if I got what I have to do to get moving they're forecasting for business is very important right? So if you're doing families glamour commercial forecasting becomes very difficult to do because you don't know what's a year out anything can happen. A few years ago I had somewhere in the neighborhood seventy sessions family and portrait work in the month of october it rained twenty eight of thirty one days in october none of those sessions made it through, but guess what? I also had ten weddings those weddings people are getting married no matter what so that allowed me to lease no minimum I'm going to make this much money based on my contract based on my bridal posed in the month of october dot becomes very important in running your business right cause you're planning for training event you're planning for new equipment you need you're planning for travel, whatever the case may be. So this average sales per niche I want to know on average you know if I'm picking on you because you're a commercial guy here I would want to know when we get into commercial how many different niches you do you cover it sounded like one but do you cover more than just one that's your niche in what? Your focus. So you can answer that question in this niche. Here's. What? Here's, what we do? Not for me. If I were to look at that wrong number on commercial work, I did one commercial job this year. It was for a trucking company. They spent twenty five hundred dollars on a picture of a truck, right? I was on location for about ten minutes. To get a picture of this truck, you would think that's, the most profitable line of business at ten minutes. Twenty five hundred dollars. Sale that's. That's. Not my that's. Not my core business writes just a small little niche. And when we look at that twenty five hundred dollars sale in the bigger scheme scheme of things you can see that's, not a profitable niche. That's. Why we don't go after it. We don't know a whole lot of commercial work in st louis. Once we start tracking this data here, the questions we can answer confidently not guess not. Look up in the sky, not take a deep breath, not say about we can answer the question on average, how much the session ex generate engagement, glamour, commercial hunting. What is our most profitable session type? Why would you not want to know the answer to this question, if we know that our most profitable session type is seniors when you want to do more seniors, if we know the most profitable session type, we have his glamour when you want to do more glamour, but if we don't know the answer to this question and it's more of a feel good answer, then we can't change the direction of our business. Our businesses have to adapt, innovate or die, we have to do it over and over again. I'm gonna beat you over the head with that saying if we don't continue to innovate, right, our competitors are going to catch up what's to stop me from coming into your neck of the woods and start offering hunting pictures, right, safari pictures, whatever I want to do, we have to continue to innovate, but if we don't know that it's a profitable segment, why would we keep going after it doesn't make any sense? We have to be bill answer that question in twenty thirteen what was your most profitable month? These are the questions now we can start answering just by tracking those few data points I showed you who are top five clients total who are top by clients per niche why is this important to know I'm gonna take care of these clients, right? So I know who my top five clients are total and I know who they are in each individual. Mitch now come holidays guess what I'm doing for my top five clients were hand delivering christmas gifts to them and here's what we do this christmas right? Because we're getting close we're already talking about this internally because we're forecasting we're looking forward we're not stuck and reactionary mode with in our business we do I love landscape photography. Well, now what I'm going to do is I took a picture in france right of ah castle out there in say, michelle, I don't know if you guys saw any of those pictures, but we were out there and I'm going to print that picture on our paper to create a fine art piece for my top five clients were going mad it we're going to wrap it and we're going to hand deliver it right with a bottle of wine and a hand written christmas note for our clients because I know who my top five clients are right? So when you've got a client who's spending fifteen, twenty grand in your studio and you're not doing something nice like that that's a big miss but the data helps you get there, okay, now that klein who came to my studio and spent one hundred fifty dollars now sorry you can't treat all clients equal right? So this is this is important and then it helps us answer the question where we have room for growth, right? So if I can see let's use my example, if I could see that on that commercial job, I did ok, I was there ten minutes made twenty five hundred dollars don't get me wrong, I have definitely thought about now should we start going after more commercial work here locally? Because it seems like it's pretty easy work. I've got a lot of manufacturing facilities, a lot of construction companies that all need work for their websites and just marketing collateral how do I get into that niche? So, it's definitely something now that I've looked at some numbers I'm asking doesn't mean I'm going after it, but I can have an intelligent, somewhat intelligent conversation about it. So next steps okay, I want you after you do that after you start tracking those simple numbers and if you think about it, there's probably only six to ten data points that I'm asking you to track today, you can start today doing it there's no reason not to, and I'm gonna show you the excel spreadsheet. I usedto bring it all together, but next steps we get more granular cases starting out, I don't want to overwhelm you and start giving you where you think you're going to be an excel three hours a day you're not I promise you this is something you're spending five minutes to ten minutes a day entering and when you see the spreadsheet going to realize how easy it is to track this stuff but then you I want you to get more granular what large prints or selling in your story that's why I ask you a question about the sixteen twenty four what large prints are selling I don't care about eight by ten's and four by six is that's not where I'm making my money where my selling campus am I selling more campus to family sessions or my selling more canvas to seniors? The interesting question isn't it because if I know I sell more campus to my seniors then I can start building packages that are waited around campus because I know that's what my senior clients want and by the way that's actually the answer my senior clients love campus we offer metal we offer acrylic there's something about campus that my mom's absolutely loved sixteen by twenty four campus number one selling product to my high school seniors number two little eight by eight album that's what I'm selling my clients the numbers are dictating that stuff okay? But we've got to be able to have all those data points there we then could be able to say imagine if you could answer the question what are total sales by bridal show there's a whole other level of your wedding photographer, you go to a bridal show. Great! You booked five from that show. Three weddings from that show how much revenue degenerate? I guarantee you ninety five percent or more of you don't know the answer if your wedding photographers out there, you probably don't know the answer. You know what? Your average client's spending, but do you know where you're getting the most profitable leads from that's actually important question. What do I care if I go to a bridal show when I book ten weddings? If all ten weddings are on the bottom end of my client on my client list, but I do want to know is where my top ten coming from? Oh, they're coming from this one bridal show. Well, guess what now going to reallocate resources and spend more with this one bridal show? Because that's generating the most revenue for me, we have to be able to know that what about sales by marketing event or promotional event? Meaning if I run a twenty four hour sales, how did that do? Okay, yeah, they both this session, but what do the sales look like tied to that would be interesting to know that every time I run a twenty four hour sale my sales average goes up or down we need to know the answer to that so now we have to start tracking different data points also, what about sales by referral type? So if you've listened to me in the past I've talked to about tracking referrals nothing wrong with that track those referrals susie referred five people this year great. How much revenue did those five referrals generate for your studio? Two thousand dollars twenty thousand dollars depending on the answer that changes things a little bit, doesn't it? Susie generated twenty thousand dollars from my studio don't you think I over more than a thank you card, right susie's like my new ambassador okay? And I want to take care of susie how do we get more into more you know of susie's referrals her network you have to be able to answer these questions so I want you to keep it simple, so get out excel get out numbers whatever you're using okay and here just write this stuff down keep it simple we use itself are reporting it's easy it's accessible I can use it, use it on my phone I can quickly access the data and questions that I that I need we have to find a tool okay? We internally have yet to find a tool that meets all our needs there's a lot of tools on the moon like I said things like quickbooks and all sorts of other tools that are on the market but for us internally I have yet to find a tool that meets our needs and simplicity is one of those needs by the way I don't want to have to become a book keeper and start doing all these things I just want access to easy quick answer and data points and so with that being said, I want to show you our spreadsheet and that's next and guys in the control room I'm gonna want to keep going back and forth here so I apologize so next live this is our excel spreadsheet obviously just put in with dummy numbers across the board and so when I opened up my dashboard ok, this is what I see so I'm talking through it at home you're looking at it and I'm gonna I'm gonna drill into some of the smaller pieces across the top you're seeing goals and actuals that's very important then you're going to see across the body two thousand thirteen numbers two thousand twelve numbers and then as you go below you see growth sessions this is the dashboard so this is the spreadsheet I used to run my business I open this there's a weekly report that comes in from taylor I look at this every week we sit down, we analyze the numbers it could be over coffee but this being the dashboard it's completely automated meaning it's gonna pull number from one of the tabs. So when excel or numbers, you can create multiple tabs, each line of business has a tap. So we've got one for totals. Weddings, seniors, baby's hunting would have commercial per job. You're gonna have multiple tabs in there when we look at totals it's all going to fill in this area on this mean slide. Okay, so it's, very important that you automate this so that you're just entering one piece of information and then your entire report is automated and I don't want to get into how to create formulas. Most of the formulas air simple, they're either sums right or averages there's nothing magical going on with with the formulas would keep it extremely simple across the top. What you're seeing here, okay, is all our actual goals and what we're hitting. This is also very important guys, I can sit here today and go twenty fourteen, we're going to do fifty weddings. Awesome! I would be the last person to tell you you can't do it, I'll tell you can do whatever you put your mind to, but I don't want to wait until I get to december of twenty fourteen to figure out we've missed. You understand? It's, very important to be able to see this. So every time I open up this report it's screaming at me where I see ok, I set a goal of forty, and we're at twenty eight. How am I going to close that gap? Okay, you've got to have a way. You've got to have a plan. Take it a step further. If your actual zehr below where you forecasted make him read now they're really screaming at you every time you open up this spreadsheet than if you hate him. Make him green, right, it's. A mental thing. Success check. Right, it's. Very, very important to be able to do that. And so you can see also we go back three years, two to three years. That's also very important history. Ok. How are we growing? Are we growing or was shrinking? This is very, very important. We have to be able to use these numbers to grow our business. This is what's going down the left hand column. Okay, so what are our gross numbers? Gross numbers or what we brought in in this month of this year. So you can see for the month of january one hundred thousand dollars, and then when you break it out, what did weddings do? What did engagements do? What did seniors do families, et cetera and then we can compare that over a month over month that's what you're seeing here on the bottom it shows you've grown by fifty percent it's not important to see that you're growing take it a step further if growth is positive make it green if growth is negative make it read so that you're constantly looking at this and you should be concerned if you start seeing three, four months completely read why wouldn't you be concerned? But I don't wanna wait til the senate by god it was a bad year no if it's march and we're still negative that gives me time to take corrective action and pop my marketing and advertising start networking start figuring out what's wrong where where we going backwards or weddings are down by fifty percent okay great what's my number two line of business seniors let me re allocate energy into seniors may be just a slow year for weddings that becomes very very important guys this is all in excel the next thing we do is we tracked session types. This is also very important and guys mind you these are all just being pulled from the main the main sheet for that niche and let me show you that next and so session types okay for the month of january we did fifteen sessions through our wedding three were engagements three were seniors, families, et cetera are we growing or shrinking? This is again very very important to understand how the business get a health check of the business so what if I see that sales are down by thirty percent? Okay why have to be able wire sales down? Oh uh we come here and we look at twenty twelve we did twenty sessions but for twenty thirteen we did five sessions now we can easily see what's wrong. Why are we booking more sessions? These are all questions as entrepreneurs as ceos you have to be able to answer for your business and you might think you know them but this solidifies this documents it so that it's here it's crystallized formulated and you could take action on this is the actual wedding tab so if your if your wedding photographer copy this there's no reason for you not to check it out so this would be on the wedding tab and you could see we've got account that's how we know how many weddings we have and we've got the wedding name right so this allows me to track sales by client and then we go across the road how much did they contract for how much was their engagement? How much was there bridal post wedding if you go all the way across the right you see that that total order was worth eighty seven hundred dollars so now I know that the smith wedding was worth eighty seven hundred dollars and I hope everybody at home realized this is just a demo form you'd put your actual client name there and date then where's the source this was a bridal show this was a vendor this was a customer referral this was a show so now down here I can see where are my top referral sources on the bottom left hand side oh well my top referral source our customer for als what do I do with that information if I know my number one referral sources customers what do I do with that information I can start investing in a better referral program I can start rewarding my clients better for referrals what if I find out that my least referrals are coming from magazines is not interesting this is actually this part of it's not really a sample it's actually true I get less referrals from magazines then I do any other source yet magazines are the most expensive source of advertising so what does that allow us to do if the magazines aren't generating any leads now we can pull out those funds stopping in magazine stopping in bridal show stopping and you know high you know very expensive our referral opportunities right we can pull back from some of that stuff save that money re allocated this is very, very important and you'd be surprised how many of you in your business don't realize where your top referrals air coming from then you can not only look atyou referrals we could add another column here and say off the vendor referrals they're spending on average ten thousand dollars that's very very important to know about your business right we tracked the sources we track how many we tally those up and all these numbers feed into the main dashboard automatically so on this particular side if we look across the bottom look what we see total contracting so I'm tracking the numbers two different ways just by entering in so when I contract a wedding we come in we understood myth laying the date and the amount they contract for less than sixty seconds this is not a lot of time but what's happening is this is formula here where it's his total is summing it so it's something it's a summation of all the a contract it ok and then what's my average so there's only two formulas there you need to know one is this some one is an average you don't have to be an excel wizard to be able to do this and so this becomes very very important so now I can look at ok engagements generate x bridles generate right ex post wedding and I can see it by client so just in this one area I can look at niche what I'm making per niche engagement, bridal contract and what I'm making per actual client just in one simple location this is very, very important stuff, so on the senior tab we track things a little bit different so if you're a high school senior ah photographer okay we're tracking our ambassadors up top we're also tracking each individual sail right? So I didn't want to repeat that here below that would be each individual sail the smith family, the jones family right what they spent but here's different metrics we want check this out how many calls came in and of the calls that came in? How many books it's an interesting ratio to figure out when it comes to high school seniors may be families and other portrait how many calls are coming in? Well, I see all these calls are coming in, but I have a twenty percent conversion rate cause for alarm, right? So now we know where focus my energy hey, my marketing's working it's making the phone ring the calls are coming in I'm just not booking them, I'm not converting and so there's a lot of retirees I work with and coach and they'll say, well, salam, doing what you told me to do, I'm doing direct mail, I'm doing a mall display etcetera, etcetera, but I'm not getting any clients and so are you not getting clients or you're not getting calls? Those are two different things if the calls are coming in if they're going to your web site but you're not converting them that's on you there's a bigger problem, but this is the way we are able to tell that then we can come over here to the right hand side and see not only where we're getting our clients from but what school are they coming from? Maybe I've got amore prop one schools more profitable than another it is not pretty common if you're doing high school seniors there's certain high schools where there's a lot of money and then there's high schools whether in kind of an inner city bad neighborhood and those clients aren't spending a lot, we know that because we're tracking we know that every kid coming from this school on average is spending about this well guess where I want to spend my marketing advertising dollars going after more more kids from the from that school in the higher and zip code. Okay, so these are the kind of things that were working on flew through that, but I'm hoping we got questions on the spreadsheet I'm hoping this I've converted some of you who weren't tracking any of this stuff to start tracking it now ken room photography says is it recommended for business that is just starting out to do a report per week bi weekly monthly I noticed that you have it per year at the top it's per year per month so we track it monthly if they want to go can you guys go back to the very first lied when it came to reporting but that's lied when it comes up that is per month however the report is produced keep going back other report is produced that one weekly so this one we're tracking monthly there's no reason to be looking at a consolidated report at a weak level in my opinion that doesn't mean the report's not being generated weekly so I want make sure I'm clear on that the reports absolutely being generated weekly so every friday's report day in this in qatar household so all our businesses have to generate their reports on friday I'm looking at where we are what action I need to take moving forward eso what's happening here is you should look at this at a consolidated monthly level not necessarily weekly level but even starting off there's no reason you're not doing this I think this is easy so I don't know about you guys are out there if they think this is a complicated report I think this is has been oversimplified again you don't have to be an excel person you're not spending hours a day bookkeeping you're just coming in here and entering in simple data points so that as an owner ceo entrepreneur you khun take intelligent action on your business I'll be curious for the business owners here in the room what do you think of that? I mean does this seem make something scary? Does it seem like something that is too much? What do you think I want it's pretty yeah it's very pretty it's not pretty when you're having the conversation with me and I don't like the numbers I'm seeing so that's not pretty but you got to be able you have this is your starting point and if you think about it when I started my business I didn't start my business thinking I want to be this million dollar brand that's not how I started I started very, very simply wanting to do what I love like many of you on we very fortunate we're good at what we do we're good at the business side of things in our studio has grown but that being said, if I didn't have this I'd be in the dark I wouldn't be able to take that corrective action so it is it is pretty when you and it's very practical I think shall we're gonna get you to start doing this's simplify things I mean do you feel like this is easy? Tio I'm ok anybody pushing back on me if you don't believe this is easy to do, I want to see a graph a graph yes, that would be good. I want to see a graph to that would make a real nice see that little pretty and lines taylor get on that my wife's in charge of exhaustion shaking her head no she's not doing it all right that's great. Yeah, something up let's take a question from texas tim no cell is all about innovation, so I guess I'm asking about the short term solution for a weekend warrior specifically what should I focus on tracking and implementing first to compete with those who are running their businesses? Twenty four seven interesting if I were just starting out on and I'm a weekend warrior you know, some of the some of the things I do want to know about my business are where's my income coming from where his business coming from so let's step back there the one thing I want to know if I was just starting out is where is the actual business coming from? And when you're starting out, I think that's very important cause that tells you where to focus your energy around referrals mostly. So when I started out, you know, if I had somebody who referred me even one client they got a lot of my attention because that was somebody who I felt I was interested in my business and that's where I started focusing my energy and those some of those same relate and if I have to this day so six, seven years later, I still have relationships with those venues because early on they believed in us and I think that's important even when you just start out to track absolutely let's see, next question we have carrie lynn photography this is a great organizational tool for growing and learning in business what's your favorite tool for keeping a client database and do you have the two in some way connected? Yes, so we use a completely different tool for client management. We used a tool called studio cloud in my opinion studio there's aton of tools out there in my opinion studio cloud and I say this completely unsolicited, by the way, I think they're one of the best croom tools on the market, so it's a customer relationship management, they don't my opinion again, I don't like this part of their tool, they offer it, I just don't like it. It's too complicated. It doesn't give me the data I need, but when it comes to crn email communications, documentation back and forth with the client, their tool is top notch and I think it's a monthly fee, so I don't think it's that expensive, so check out studio zero zero monthly fee are you lying because if you are, I'm going to get in trouble by studio different tiers alright, so taylor says it's free call them up if they don't give it to you for free balling taylor taylor will read reimburse you and absolutely from dollars allowance rc photo my wedding photography business is growing quickly I'm not ready to hire associates and train others under my name, though my holding back my business by not hiring other help and I would say, is there any way that you can look at these numbers to figure out when that point is absolutely that's actually a great question so you I think you are holding your business back if you don't add help when it's time at help but as control freaks because we're as photographers and artists were all control freaks we don't want to let go, right? We want to control all that control the growth and the best thing I could do from my business was I did outsource it. There were parts of my business that it just made sense to let go off and all of us those air, different conversations, right? Whether it's the editing of the pictures, whether it's legal right, I mean, in theory I could set up my own escort. Yeah, I could go like legalzoom or something and set it up you're probably gonna have problems with that because you're not going to do it the right way and so that to me is outsourcing the outsourcing legal is outsourcing getting rid of the accounting part that's outsourcing and so it's not don't think of outsourcing is just editing and hire more for hiring more photography outsourcing or all the other aspects of your business that you do in theory we all outsource printing going I mean we're happy we're bringing a lab as a partner on outsourcing that part of the job so there's nothing wrong with looking at different parts to help grow your business but you are holding it back if you don't add now there was part of that question how do I know when this is how you're going to know when because you need to answer the question what's your capacity it is an interesting question we don't talk about it how many photo shoots can you do on your own? I don't know if anybody really knows the answer to that right I know that I can on ly do forty five photo shoots per day three days a week so my shooting schedule is I have monday tuesday wednesday dedicated to shooting thursday farc friday or production days so monday tuesday wedding wednesday I can only do anywhere from three to five shoots just depend on the kind of shoot where I'm going what part of town that being said I can now look at scale ability well if my shooting schedule is only five months of the year okay, all things being perfect, weather, rain, all that could stop, I can only do this many shoots so I can look at my calendar and start seeing once they get past that. I need help from a shooting perspective so and you can look at that you can see, ok, if I have, you know, three days at five shoots a day, that's fifteen shoots a week at average number of starving, you start saying, ok, this is how much money I'm making. Am I comfortable with that, or, well, I want to add more and how do I add mohr? How do I take that money? How much staff, though I need to add more. I mean, these are the questions that just tracking the simple data points will allow you to answer and you'll get more, more creative. A cz you start tracking these numbers, you'll get more, more confident in your ability to do it now. Going to a subject that is a little bit obviously controversial, you're ok with that. I know. Kelly weinberg so I watched your last creative live session and you talked about not shooting and burning, just starting out with his business, so I made up packages lots of enquiries, but no bookings clients are looking for no prints, just images on dvd, I know that we have somebody here who was only shooting and burning because packages aren't selling do I go to just shoot and burn? And how do you use these tools to to kind of back that up and figure out what you need to do sales I would make. So look, anybody out there advocating, you know, the whole shooting, sal shooting, burn philosophy, I'm sorry, I don't I'm going to say something is just gonna be insulting, it's, stupid, you can't run your business that way, and so I can give all the analogies you want, but at the end of the day, you're not going to grow your business. If you want to run a successful six figure style of business, you cannot compete on price and to me, when you start giving away the digital negatives, you're in fact giving up you're going, hey, I don't know how else to compete, you're throwing your hands in the air and you're giving up so here's the thing you've got to realize maybe you believe you don't believe what I'm saying to you I'm in a market that saturated just like all of you write the st louis market isn't some like gold mine where you should all come move because there's no photographers there I do bridal shows it at my broader shows there's thirty to forty photographers there, some shooting and burning some selling product think about this, the high level there's always going to be the d I y market, right? So we think shooting burn I always think do it yourself, okay, so home depot is not going anywhere, right? They're not going to disappear there are always going to be there there's always going to be those weekend warriors who want to come in and build their own something. Well, guess what? I'm oh there's always going to be wedding clients who want to make their own photo albums who think their editors who ride here they're gonna edit their own pictures, their not going away. I just don't want to play in that part of the market. It's not profitable, you cannot sustain your business, ok in using that model, anybody who's telling you differently? I want the numbers show me show me that you're running a two hundred, three hundred thousand are your studio because you can't do it, you can't do it selling cds, however, what you can do is compete on service compete on product right that's where you can compete people who are do you think home builders are going to go away because of home depot? Did the handyman die because the home depot no normal photographers okay, but if you choose to play in that part of the market, you're going to be there, you're gonna be frustrated you're not going to see the margins you want and you're going to work another job. You may even leave our industry and that's unfortunate because there's a lot of great artists out there who just need help getting their business going instead ask yourself what other ways are there to compete? I say compete on service that's why mercedes benz exists that's why they build these multi million dollar homes because the clients who have that kind of money okay don't want to do with themselves. My clients don't want to make their own wedding albums, so I get the same enquiries you do absolutely hey, I'm just looking for a photographer for four hours on we want the cd of images unfortunately we don't offer that that's not my client, that can't be your client and so if you believe in that business model you are going to struggle so sorry that's not even part of what this segment is about, but man, you knew you were gonna get me going on that's. Exactly what I wanted. I wanted a little bit of that south fired. And the day on this segment, I think that's a perfect note to end on right there south.
Class Description
It's time to put your camera down and learn the secrets behind every healthy, booming photography business. Join award-winning photographer Sal Cincotta as he teaches the fundamentals of pricing, packaging, sales, marketing, and everything else you need to build a thriving business.