How to Stay Inspired
Tamara Lackey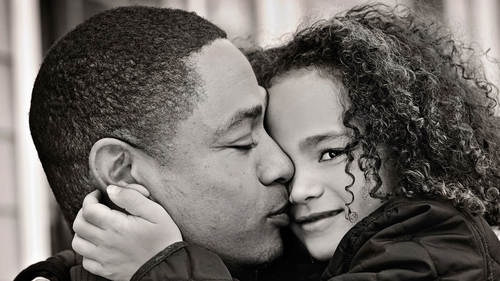 How to Stay Inspired
Tamara Lackey
Lesson Info
54. How to Stay Inspired
Lesson Info
How to Stay Inspired
Hi, tamara. This is james from texas. You're a world famous photographer, speaker, trainer, author how do you stay driven? Because I keep thinking about the funny one that may mean serious. I'm waiting for the punch line. How do I save, driven, driven versus inspired, of course, are two different things, but I think we all have to know what works for all of us. For me, staying driven is a matter of do I love what I do and what can I do to make it something I love more? I mean, it really boils down to that, and I know without a shadow of doubt because I've experienced it so many times when I love that the money will follow because I'm better at it, and I lose myself in it and that's how that works. If you don't know that for yourself yet, and you'd like to try it, I strongly encourage you do so to start shaping your job and the work you do in a way that constantly carving out the stuff that dragged you down and you hate and you resist so much and better focus your efforts on the things ...
that you love being driven, I am driven by the fact I want to do it, I love doing it that's how I'm driven in that area in terms of staying inspired. I think again, the human contact and the connection is such a vital part being ableto make sure you're really careful who you surround yourself with, that you cut out toxic influences that every time you read this block or look at this person's post, you feel like crap. Well, then stop doing it. You know where to hang out with the person I feel so drained stopped doing it. But make it not something you know to be true, but something you're actually doing, moving over from theory to action on dh. Then, uh, in terms of imagery being inspired by imagery, just recognizing, of course, that it's everywhere what you look toward. And if you want to stand out in your market, stop producing work that looks like all the other work you see in your market. How do you say inspired is, how do you find a way to break out of that look and create stuff? That's very uniquely you.
Class Materials
Children and Family Photography Syllabus
Tamara Lackey Photographing Eyes in Portraits
Ratings and Reviews
Thank yo Tamara Lackey and Creative Live for such an amazing course. Every tool that is needed to maintain a successful business is in this course. Tamara's appreciation for love and family are so apparent in her style of interaction with people and methods of photographing them. In this class she shares everything from the basics of connecting with your clients to the importance of in person sales sessions and how to do them without being uncomfortable. I love Tamara's energy and sense of humor. She really emphasizes how important it is to be self confident and love what you do. This class is amazing. I can barely sit still through a movie these days, but I was entranced through 3 consecutive days of highly valuable information. I am thankful to have this class in my CL library. I am sure I will refer to it often.
Thank you! Thank you for bringing Tamara back to Creative Live! She is one of my favorite teachers! She has a bubbly effervescence as she teaches. I like her teaching style and never tire of her message in photography. Tamara has a way of working with her models/ clients that makes you want to just jump through the screen to participate in the process! Her portrait stories share her zest for life. She has great business ideas as well as for life and family. A truly balanced instructor for the beginning photog as well as a seasoned professional. Refreshing concepts about how to deal with challenging situations with lighting, posing, and interaction with her families. It's hard to pick a favorite section - the entire class was just great! A wonderful resource for your library to refer back to time and again. Keep up the great work Tamara. You inspire me to get out and shoot!
What can I say- it's Tamara Lackey, so of course it was AMAZING! I learned so much, about relationships, self awareness, lighting, portraiture, posing, gear, marketing, products, I could just go on and on. Tamara has an incredible ability to truly connect with her clients (and her students)- and she taught us how to do it! I admire Tamara on so many levels and I appreciate how much of herself and her own business practices she was willing to share. Her new organization Beautiful Together is inspiring. I will be watching this course over and over. Thank you Tamara Lackey and thank you CreativeLive.
Student Work