CL Presents: The Future of Photography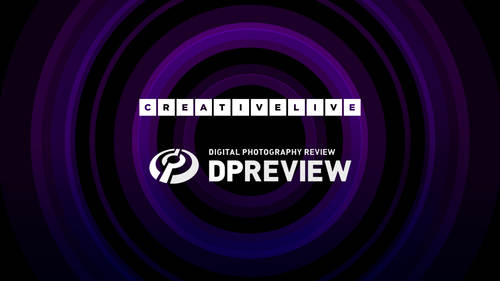 Lesson Info
Rise of the Enthusiast: Part 2
Put your finger on the pulse of all things photography. Join DPReview for a close look at the trends, gear, and products shaping the industry.
DPReview offers the most authoritative reviews and news on consumer digital cameras. In this special broadcast, the DPReview team discusses the most popular cameras, gear, and trends that emerged in 2014 and you'll learn about the exciting, new advances you can expect in 2015. You'll hear from editors, industry reps, and photographers as they highlight the industry developments that are most important to you.
Here's some of what CL Presents: The Future of Photography with DP Review will cover:
photokina Round Up
Once every two years the world's largest photographic and imaging trade fair convenes in Germany where state of the art products are showcased and trends are amplified. The folks at DPReview take an up-close look at the industry news and gear featured at photokina 2014.
Race to the Top
The affordability of camera gear has changed the landscape for semi-pros and enthusiasts. In this segment DPReview will talk about high-performance, low-cost cameras from Panasonic, Samsung, Sigma, Fujifilm, Canon, and Sony.
Panel Discussions
Leading industry thinkers and agents discuss the big trends in photography and how gear is keeping up. You'll hear about the changing the definition of photography, portable cameras with big sensors, and wireless options. You'll also get a traffic update from the intersection of photography and social media.
Featured Products
Learn more about your favorite brand's vision, strategy, and current lineup. Reps from Canon, Sony, Samsung, Nikon, Olympus, Fuji, Panasonic, Sigma, and Lytro will get air-time to talk about their company's most exciting developments.
An Interview with Art Wolfe
Watch an interview with acclaimed nature photographer and instructor Art Wolfe and get insights on the gear he uses and the developments he's watching for in nature photography
Know where the industry is headed. Join DPReview for this comprehensive look the important developments in the field of photography.
Reviews
This was a great venue and forum. As a woman photographer, I do wish there had been more participation by serious female photographers in the industry at this event. A nearly mute Allison Johnson left much to be desired. A more diverse panel will let these new kids see that there is room for all at the table of art and photography. America is a patchwork quilt and that is what makes us so strong and admired. Other than this, I have to say another stellar idea and event presented by CreativeLive. I have directed people to the event at my own google + page. Thanks for all you do!