How To Apply A Retro 50's Color Grade With The Selective Color Adjustment Layer
Jesús Ramirez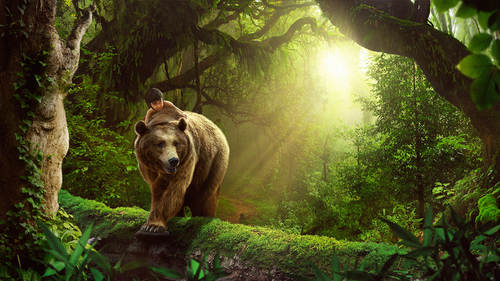 How To Apply A Retro 50's Color Grade With The Selective Color Adjustment Layer
Jesús Ramirez
Lesson Info
6. How To Apply A Retro 50's Color Grade With The Selective Color Adjustment Layer
Lesson Info
How To Apply A Retro 50's Color Grade With The Selective Color Adjustment Layer
So I'm just gonna go into selective color and we just go. I'm just gonna show how to create just a different effect so you could start thinking about the different effects that you can create. So we have, um we have this effect here. We want to create sort of, ah, older feel, maybe a browns and not so not so much contrast. So what I can do is start with the blacks and reduce Scion. Just add a little better read. So if I if I go too far, it doesn't look right, but had just a hint. And maybe I just a hint of magenta and add a hint of yellow. And maybe instead of making the image darker, I could make it brighter, and right away you can start. You start feeling that old styled effect, and it was simply created, as you saw by dragging those adjustment layers non destructively. And this sort of goes back to the main point of this class is what is color grading. Color grating is applying color to an image. So it helps us tell a story. In this case, this story you want to make it feel like It'...
s old like it happened a long time ago. This guy wouldn't look as good, Um, probably in a teal or in cinematic effect. Unless, of course, he was some sort of action hero. But in this case, I just wantedto just show a different example of color gray that you can apply. And of course, you can come in here and maybe adjust the Reds for his face and, you know, make maybe make it more red. One thing I really haven't talked about too much, and I guess I'll show that example with this example here of this kid walking he's wearing black. That's night. And if I apply the movie look effect on, actually, I'll use the actress for that to save myself a little bit of time so I can go toe windows. Um, actions and movie look effect become play, and there it is. In this case, the movie look, effect looks good, but since everything is so dark in the scene, we really can't see a space, so sometimes you need to do target of adjustments so that, um, the actor or whatever it is you're tryingto push forward comes out. So in this case, we do need to use an adjustment layer, so I'm gonna click on color and luminosity and probably creating the just Miller for both. So first I'll work with color. So there's my color adjustment layer, and I can add a layer mask and simply paint with white. And I know that the color So I'm not gonna look great in the beginning because I'm completely removing that color effect. But that's OK for now. So there it is color effect that's gone on his face, and I can just sorry about that. I can click on the layer here and on the properties panel, which is here. We have the density slighter and the feathers. Lighter density is essentially opacity for a layer mask. Notice what happens if I drink? If I click and drag densities lighter all the way they left the layer Mess is gone. Now let me do that again a little bit more visually, so you could really see what's going on If I If I hold option and click on the layer mask, we actually get a visual representation of what the layer mess looks like. Now watch what happens with the densities lighter if to the layer mask on a directive. Densities later, you can see how the mask starts disappearing. Therefore the effect get stronger. If I drag it all the way to the left, then there is essentially in a layer mask. So this is a good way of sort of using fail just on the layer mask. So to bring the actual image back, we have to hold option alternate PC and click on the layer mask. From there, you might be thinking, Well, why not use opacity, just a regular rapacity slider. But the regular rapacity slider will control control the entire layer, not just the layer mask. So I just want to focus on the layer mask. So cooking a layer mask and just what I like to do just always go to zero, and they just drag it up until I find a spot that I think looks good. So maybe in this case, maybe something like that I and and my not look great to you, but I'm still gonna work on luminosity. So hopefully after I work with the luminosity, the image looks better. So I'm gonna hold option, click and drag on the layer to apply it to layer below it. And if I need to increase the density just to make it brighter than I do so so I'm gonna disabled a layer mask just so you can see what it looked like with the original adjustments. So a lot of times, even though you can use the targeted selection, the targeted tools on the curves, adjustment layer and target specific skin tones and all of that, you're still gonna have the need for a layer mask it. Unfortunately, it's not always that easy. So you do have to create layer mask sometimes. So when you need to create a layer mask and now his face is standing out more. In some cases, you may need to even create yet another layer mask. Excuse me. Another adjustment layer just for us face alone. In this case, I don't think I need to do so, but if I really needed to. What I would do then is, um, we could use something like the levels adjustment layer and just hold option click hold shift option, click and drag that layer to replace the layer and notice what happened when I held Shipton option it inverted the layer as I moved it over. So let me do it again, just in case there was a little too quick. So usually, when you hold option and click and drag a layer mask onto another layer, it simply duplicates it. But if you hold ah, shift an option, click and drag and that's shifting. Alternate PC. It duplicates it, and it inverts it just in one move. So now this adjustment layer here, this levels adjustment layer Onley affects this young man's face. So that's how you would go about creating even one more step onto that targeted adjustment. And like I said that in this example, we don't really need it. But I wanted to show that to you guys, in case that in case your images at home do require next step, you can actually also create the effects that we've been talking about using the levels adjustment layer. Um, I like the levels adjustment layer, but not for something like this. But I do want to show how it works, just in case people feel a little more comfortable with it than with the curves adjustment layer. So same idea you would select the the blue click and drag to make the adjustments. In this case, we would click on the output level here on the Black Point, get over to the right and maybe would drag this one to the left a little bit, and I can then create in this case, I'll stick with the level, suggest Miller to period. More contrast is click and drag this and add a little more contrast. And of course, I could also change the blend modes toe only target that luminosity and tow only target the color. So that's before. And that's after so again, a very similar effect of what we've been creating, just using a different tool. So I guess the point of me showing you all these different adjustment layers and how you can achieve the same effect or a very similar effect is so that you can think about how they work. And when you're working in your own projects, you can decide what's the best tool for the job on the the boy. At night, I noticed when you use levels to lighten his face to me, his face look very fake, and it's something that I struggle with this in my own work that it's and I find that maybe curves works a little better. Um, do you have a do have an answer for it, E. I mean, I guess I guess I should first state that the adjustment that I did it just for examples. I wasn't really trying to use levels to answer your specific question. Um, if you're working with the j pig like I was here, you're probably not gonna be able to get that detail out. If you're working with a raw file, you probably will. Um, one thing you can do and and try it is with ah j pick like I have here. You can go to image adjustments, Shadow. Oops. I clicked on the wrong thing Image adjustments, shadows and highlights. And then use this to try to get some detail out of his face just by adjusting these sliders here. So, I mean, that's probably as much detail as I'm gonna get out of that face. That's one technique that I would use on a J. Pig. Okay. Yeah. I usually use raw Okay. Yeah, yes. If you're using broad than light room or the camera raw plug in inside of photo shop and just quickly show people at home. What we're talking about is the criminal or a plug in here, and what I would do for an image like this is just just try to bring in as much detail I can from the shadows. And And, um, that's probably as far as we're gonna be able to take this image without getting any more artifacts and things like that on his face.
Class Materials
Cinematic Color Grading - Before.cube
Ratings and Reviews
I watched this class live, and I thought he gave great examples as he explained techniques. I have been wanting to learn how to color grade images, and I am very happy with the three approaches he shared. I feel I have a great handle on this look now. Thanks so much CL for bringing him to teach us.
I am only onto lesson 6 but already I have learned so many new things that I really needed to learn about color! Especially how to use the curves layer adjustment with blend modes! Wow!! Such a great investment!
Student Work