How To Make A Selective Color Adjustment Layer
Jesús Ramirez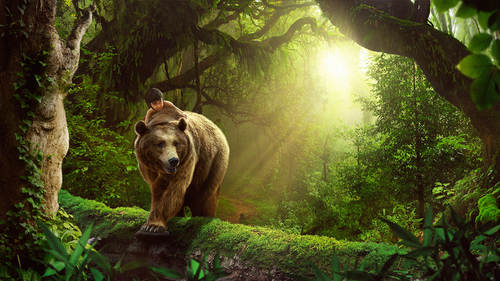 How To Make A Selective Color Adjustment Layer
Jesús Ramirez
Lesson Info
5. How To Make A Selective Color Adjustment Layer
Lesson Info
How To Make A Selective Color Adjustment Layer
what I'm gonna talk about now is creating a similar effect, but you seeing a different adjustment layer. So we're gonna keep working with this image for now. And I talked about how we had we have so many different adjustment layers and weaken essentially do the same thing with all of them in some ways. And selective color is another one that I like using a lot because it's very visual and it really, um it's one of the easiest to understand because you can select the color and you can add or subtract the color from it. In this case, we can select black, uh, and we can add a color to black or subtract color to black. If we talk about the image effectively going for, we want to add a Thiel effect to the dark tones. So with the selective color adjustment layer selected, I can select black from the colors. Drop down and I can add Scion, see the same label Here. I can click and drag that over to the right, so notice I'm adding scion to the darks. Riken subtract sandwich has read. I can also ...
add bloom, but I don't want to add that there's no blue slider here. The opposite of yellow is blue, so I can subtract yellow to get blue and now the doctor looking a little faded, so I want to make him darker. Well, I can click on Black and ADM or Black to it, and that is already creating a cinematic style effect with the cool, dark tones and in the shadows. You can also go into the reds, which is mostly where the skin tones lie and you can subtract Scion in case you got some Scion in there, um, you can maybe subtract magenta or add magenta sari. And you can just make different adjustments to the different colors found in the image that you can add or subtract the colors that you want to include into the image or exclude. In this case, I don't need to worry about using blend modes, because this adjustment layer sort of took care of that for me because I'm Onley, adding a specific color to the colors that I want. I'm not really adjusting the luminous values as much like I am. When I used the curves adjustment layer
Class Materials
Cinematic Color Grading - Before.cube
Ratings and Reviews
I watched this class live, and I thought he gave great examples as he explained techniques. I have been wanting to learn how to color grade images, and I am very happy with the three approaches he shared. I feel I have a great handle on this look now. Thanks so much CL for bringing him to teach us.
I am only onto lesson 6 but already I have learned so many new things that I really needed to learn about color! Especially how to use the curves layer adjustment with blend modes! Wow!! Such a great investment!
Student Work