How To Make Color Corrections Using Curves
Jesús Ramirez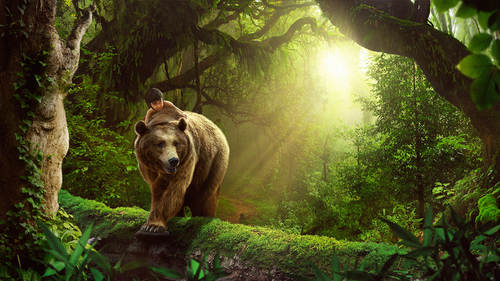 How To Make Color Corrections Using Curves
Jesús Ramirez
Lesson Info
2. How To Make Color Corrections Using Curves
Lesson Info
How To Make Color Corrections Using Curves
I'm gonna hold option, and I'm gonna click and drag on this point here, the black point and drag it to the right and notice that, as I do, so certain areas of the image star gay Get black here in the tire front tire. What is that option? Click drag Notice. It starts getting darker. This is telling me that the darkest points of my image are right there, right in this closer here. So now I need to tell photo shop that that's the darkest one of my image, and I need to set the black point. So I'm gonna click on the black Eyedropper tool here and just click on there. Now we need to do the same thing for the white point. So I'm gonna, um, click and drag on this slider, holding the option key that's old in the PC. Click and drag to the left until I see some white and there's some white there in the sky. So let's try doing it there. You always want to do Ah White. Where there is some detail. You don't want to do a speculum highlight or anything like that. You gotta make sure there's white that...
has some detail. So I'm gonna click on there. I notice that the image already looks much better. The next step is to tell photo shop. Where are the neutral grace in this image? Just by looking at most images, you can tell in this case, this white truck We know that the white shouldn't have a color cast so we can click on this great point eyedropper and click on the truck and notice how that color correct that the image If we bring up the info panel RGB notice when I hover over it, the values now are more closely related to each other. You'll see two sets of values. The values on the left are the original values, and the values and the right are the values after the curves adjustment layer has been applied. So notice that the green, the red and the blue are now really close to each other. 1 60 1 57 in 1 60 So now we have a balance image in terms of the greys. Now, that's a long way of doing it. I'm gonna click on this icon here to reset the image, and I'm gonna show you the short, easy way of doing it. But now you know what photo shop is gonna do, Photoshopped usually like so high the good stuff. And to bring it out, you need to hold the option key. So just remember that if Photoshopped is hiding something, the option key will tell you what it is where it is. So you hold option and click on the auto button. This auto color correction windows comes up just s and f y I. You can also click on the fly out menu and click on auto options, and you can do what we just did before. If you remember, we were looking for the dark colors and the light colors. For here you find dark and light colors, so I'm gonna click on that, and it finds them automatically. The next up we did was find the neutral grace. So I'm gonna click on this eyedropper tool here and click and then your trickery. There the images now color corrected. So again, I just didn't want to show you the auto features just because you it just goes over your head. You don't know what photo shop is doing, but once you understand what it's doing now. You have the knowledge to go and make adjustments to those edits. So if you look here, we have the curves adjustment layer, and it made adjustments to the RGB channels. You can see the green one here, there red one in the blue, click on the drop down. You can select them, and now you can make adjustments if you need to. You can click and drag up to add more color of the channel that you're on, or click and drag down to subtract the color of the channel that you're on. So in this case, in the Red Channel, if you click and drag up, of course, we'll add red. If you click and drag down, you'll remove red and add science. So every channel has an opposite called color that you need to be aware of. And I actually have a graphic here that shows you what that what that looks like. So we have the Red Channel the opposite of Scion. We have the Green Channel. The opposite is magenta and we have the Blue Channel. The opposite is yellow. Unfortunately, Photoshopped doesn't show you these colors when you're working with the curves adjustment layer. Um, it does it does a better job. Another adjustments. For example, on the color balance adjustment layer, you can see you there. Scion red, magenta, green, yellow, blue. But for whatever reason, it doesn't do that good of a job with the curves adjustment layer when you're making adjustments to an image. So we're going to come back and talk a little bit more about the curves adjustment layer and how it works. But before I do so, uh, I'm just gonna reset it And just make sure that I have a balanced image here, uh, proper white balance so that you go. And if I hover over the values, you'll see that they are very similar. And now we have a neutralized image, and now we concolor great this image if we want to. Um, also just a zone f y I When you're dealing with skin tones, Um, let me just, uh, over over her face. Notice how the red values are higher than the green and the green or harder than the blue. As a rule of thumb, that's what you want your values to look like when your color correcting skin tones red usually should be higher than green and dembele. You never really wanna have, um, blue values being higher than the other two. If you're talking about skin and no matter what skin tone you're talking about, it's true for all the skin tones. For example, this one here 1 81 1 31 97 So that's something to keep in mind when your color correcting, because sometimes you'll be dealing dealing with images. That, and I'm just gonna try to fake a color cast here. Sometimes you may be dealing with images that have a slight color casting, and you know they may look OK, but if you hover over the image, you'll notice RGB values. So just look at the RGB values. Make sure that red is higher than green and green is higher than blue, and generally speaking, that should work
Class Materials
Cinematic Color Grading - Before.cube
Ratings and Reviews
I watched this class live, and I thought he gave great examples as he explained techniques. I have been wanting to learn how to color grade images, and I am very happy with the three approaches he shared. I feel I have a great handle on this look now. Thanks so much CL for bringing him to teach us.
I am only onto lesson 6 but already I have learned so many new things that I really needed to learn about color! Especially how to use the curves layer adjustment with blend modes! Wow!! Such a great investment!
Student Work