Crafting Aerial Drone Photos
Aerial Photography: Common Questions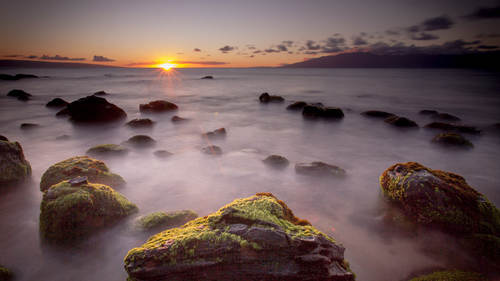 Crafting Aerial Drone Photos
Aerial Photography: Common Questions
Lesson Info
Aerial Photography: Common Questions
I usually get the same questions and she won't answer the questions I always get right these are the questions I get every single time I go flying in fact, everyone who flies gets the same questions were recent just get business cards made up right okay, so is that got a camera on it? Yes. How far does it go through? These christians always get right so s o the cameras on on these ones can shoot ten adp it can shoot fourteen megapixels they can shoot raw or they can shoot j peg maximum height legal heights four hundred feet s o if they could go higher than that I wouldn't know if you ask me after what I could tell you a ce firas range range I've had my phantom vision plus up to twenty, two hundred feet away I fly over the water pretty much all the time I barely ever fly over land anymore s o I just go out there and I'll just get the beach launch and just won't take it up to see it is you saw on some of those videos chasing boats and whatever there's a lot of interesting things out ther...
e some days other days there's not so I've had about twenty two hundred feet and at that point it loses contact and it doesn't fly away has satellites usually I have at least nine satellites before I fly twelve better on dso you have a satellite lock blocks its position and then when it breaks a signal it comes back to home so you know, you always make sure you calibrate and there's a lot of the stuff on I'm just I just tell you because I'm not going to get through this I have some free videos on foot shop cafe dot com and I'll give you a slider the end essentially four slash creative life where I'm linking two videos and I'm calibrating on the beach and going through all their stuff that we're not gonna have time for now but you can see all that so it gets about twenty, two hundred feet away when the signal breaks it comes home has a fail safe um if the battery gets low it's does come back I mean, is this all kinds of things like that? If if the transmitter completely breaks it just comes back home so that so it's very safe and that aspect um as faras battery time if you have the original phantom, you get about a and it's more or less with the phantom vision a vision plus you get about twenty five minutes of flight time from the battery it's ah fifty two hundred mega ramp I think battery lipo batteries always keep them in a light post sack that explode that's actually kind of funny because mike my video I like to miss a film that the batteries I'm terrified of these batteries because we didn't tweeted a video right? So we did a video on the copter that ariel handbook and so we did stuff in the student and instead of talking about batteries and I did this whole thing about battery safety and I showed him videos of batteries exploding while being charged and things like that you know and and you know poisonous gases come out of them all kinds of things eso you know, when a battery gets puffy and swelling then you know it's not good so I would go to mike and I mister foe and I'll take a better all this one is a little puffy and I'll squeeze in front of his face and he's like, you know freaking out you know, the battery's an organism exploit by squeezing it no it goes to low gets in trouble you charge it it can so when you charge make sure that you judge it on concrete in a safe place border lipo bag I bought a light post sack it was like twenty bucks and all my batteries in here if they explode they they don't explode like a bomb going off, you know, it's just a battery bed anyway, so this battery safety talked about batteries what I say that I need to do for common questions um does decision what we'll really cut your finger off no they will not take your finger off that's that's when you know when the blade spent on the little phantoms because it was the thing on the news you know, I I don't know if you guys watch the news but they're all over this in a really weird ridiculous ways right so you know some kid in new york city you know had his head cut off and I always talk about that right and you know and they had some guys on fox news recently you know this guy was demonstrate couldn't even fly it christian two cameramen I'm on live on fox this was the experience and because all you there was a kid it was decapitated by one of these and as he does he crashes into the cameramen and into cameraman's not even hurt it's like ok that was that was also so the kid in new york was a night trip our helicopter it was a model you know quarter scale whatever helicopter with huge carbon fiber blades and yes it did kill him these things were flying the little soft blades are not going to kill anyone and probably hurt if it hits you it's not going to decapitate you it's not going to cut off any limbs or anything like that then there's a privacy people always ask used buying on me and I do get that and it's like frankly, lady, I know there's more exciting things to film the thinking in your backyard, you know, it's not you're not that exciting. I hate to break it to you, you know, there's there's much more exciting things, and so people are always going to fly my you know, your fly outside my window inspired me one you can hear them coming. Number two just what I lived in downtown l a had a loft in downtown l a in a high rise I look at I can see my neighbors if I had a telescope or binoculars, I would see way more of my neighbors, and I would see through this little drawing for gopro on it. The other thing is, if you're really paranoid about that, just do what people did for centuries close the curtains in a story that can't see through. We don't have, they don't even have audio on them. First start, you know, they go primary, but we here is he and then the other ones the phantom defender plus don't even have audio, so I can't he doesn't have x ray vision. I can't see through your windows and through your roof, and it doesn't have, you know, tracking or anything like that, you know, people get so paranoid.
Class Description
UAVs, drones, multi-rotors, and quadcopters are flying tripods capable of framing photos in three true dimensions. Learn how to work with the images they capture in Crafting Aerial Drone Photos with Colin Smith.
In this class, you will learn how to set up the perfect shot, and how to turn the images from a drone-mounted camera into a full-sized work of art. You'll learn what it takes to bring an image from a small camera to life, and how to make aerial panoramas from multiple photographs and video.