Download InDesign CC Plugin On Blurb
Dan Milnor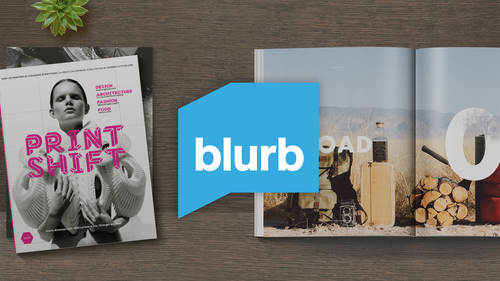 Download InDesign CC Plugin On Blurb
Dan Milnor
Lesson Info
4. Download InDesign CC Plugin On Blurb
Lesson Info
Download InDesign CC Plugin On Blurb
we've had a little introduction. We've learned about color management. We've learned about organizing your work, editing, sequencing, etcetera and also handling Cem file types. And now I want to actually jump into the software the nuts and bolts of the software, starting with where you actually find and download the software, and you're gonna go to blurb dot com. And under the create tab, you're going to see creation and layout tools, which you are going to click on here and right dead center in the middle is the adobe in design. Plug in and you are going to click on the download button and it's going to download to the desktop. Now what it's gonna ask you for first is choosing your version of Adobe in design. Now I'm working on Creative Cloud, so I'm gonna choose this creative cloud version here, and it's gonna match my operating system for me, and I'm gonna hit the download The plug in button. Now it's just gonna take a second. It's only a 17 meg file, so it's gonna take a second, an...
d it's gonna then provide you with instructions on how to install it. And what's gonna happen is When you double click on this file, it's going to open up the file itself. It's going to again ask you what version of in design urine. And I'm going to do Creative Cloud here and you're going to see inside Here is a file That's the blurb book Creator. It's a package file and you're gonna double click on that. And that is going to install the blurred plug in in your version of Adobe in design. So I'm gonna close out of these folders here to close this, and I am gonna open my Adobe in design program, and I'm going to show you exactly where the Blur Book Creator Tool lies inside the program. And again, this is amazing to me for a variety of reasons. I was always intimidated by in design. I thought, in designers for designers, I have no design background. I'm not a software expert like, how am I ever gonna figure out in design? And what I realized was what I was afraid of was creating a document. Let's say that I wanted to make a magazine and I created the document. What if I made the document to the wrong specifications And then I designed the whole thing and I got ready to upload in. The program says, Sorry, your files of the wrong size. This isn't gonna work. Then I would have to start over. I'm a little fragile. I would be defeated. And I would say I'm never using that software again. So what? The book plug in the Blur plug in for W design allowed me to do was literally start accessing and using this program. It was like a huge breakthrough moment in my life. So in my book making life, I should say
Ratings and Reviews
This is one of the most interesting, informative, and accessible Creative Live classes I have yet seen in the five or six years I have been watching. Dan emphasizes the fun of the process and the importance of just getting started and being patient with one's progress. The aspect of this class that differs from so many "how to" courses is a clear way through production and distribution. I think many creators become stalled at the "how to begin" stage of real-world creativity, and Dan and Blurb provide an avenue through that sometimes hazy terrain.
Thank you Dan and Creative Live! What a brilliant guide. I feel capable of jumping straight back into inDesign and can't wait to start self-publishing zines! - tessalauren.com (Photographer)
Clear and concise. Good course! Doesn't hurt that the instructor looks like Rob Lowe. ;) Worthwhile for anybody interested in an easy way to self-publish a magazine. I've used Blurb before for other projects (books) and it is indeed an easy-to-use platform.
Student Work