Organization And Workflow
Dan Milnor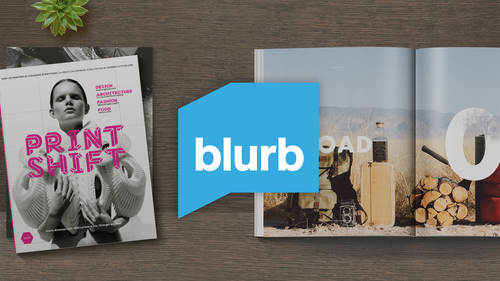 Organization And Workflow
Dan Milnor
Lesson Info
3. Organization And Workflow
Lesson Info
Organization And Workflow
organizing your work ahead of the software is about one word. It is about efficiency. So I've made plus different books with blurb over the last 10 years, and a lot of people come up to me and they say, How is it humanly possible that you have made so many books and my answer is always the same. I have a plan, and my plan is about how I treat my images in my content as they're coming into my computer so that when it comes time to make a book, that's all I have to think about his bookmaking. So the first thing I want to talk about is about digital imaging in general. So I spent most of my life is a photographer, so I'm gonna focus on photography here for a second. When the digital era arrived, it gave us something we've never had before, which was the ability to shoot basically endless amounts of imagery. We never had to worry about running out of film or paying for film and processing. We suddenly had almost an endless stream at the end of our finger, and I think there's an upside to ...
that in a downside. The upside is that you're never gonna run out, that you don't have to worry about having 36 exposures in your bag, and that's it. That's a great thing. The downside of it conceivably is the fact that it did allow us to create and does allow us to create these massive numbers of files. Any time you create a massive number of files, you have to then manage those files in software. And if you're good at it, it's not a big deal. If you're not good at it or you're not necessarily that efficient, it could be a real issue, and it can keep you from making books. So my advice is when you're in the field and you're working as a photographer or you're a hobbyist and you're traveling in making photographs is really think about how many times you're hitting that shutter. I think there's no reason necessarily to have 50 photographs of something. Let's say that's a static object when five would totally get the job done. And my point with this is in some weird way, bookmaking actually makes you a sharper photographer. It makes you think a little bit more in the field, and I think that's a really beneficial thing. So again, think about that. How how many exposures you're making and you'll basically save yourself a lot of time on the post production side. The next thing I want to talk about is editing your images. Editing is it is an art form. There are special human beings running around this planet, walking this earth who do nothing else in life other than edit photographs. Professionally, these air magical people and editing is a skill that takes practice in patients and experimentation. It's also really fun. But when it comes time to editing work, content photographs, etcetera for a book, it's critical that you edit to the tightest amount you possibly can. I'm gonna use that word over and over again. Tight, tight, tight, edit tight Because, let's face it globally, the attention span of the population is getting shorter and shorter and shorter. So when you put a book in front of someone and you're asking for their attention, you want to make sure to deliver something to them that's very concise. That's very to the point. It will be farm or effective then, if you gave them a book that was filled with hundreds and hundreds of photographs that they're not really sure what to do it. So again, editing is something that's a wonderful thing to get a 2nd 1/3 of fourth opinion on if you're if you're concerned or confused about what you're doing. Okay, so we talked a little bit about the color. We talked about organization. We talked about editing, and now we're gonna move on to something called Sequencing. It's the next next step in the process. Sequencing is the lost step in the book making process. A lot of times, people will focus on editing, editing like Crazy, and then they'll skip over to the book making process. Sequencing is a really important part of the of the process, and sequencing is simply what image goes first. So what image goes last and what it what it does, and what it delivers is the narrative arc of the project of this story. I equate it to getting on a roller coaster. I have never liked roller coasters my entire life. From the time I first got on, one is a little boy and I still keep getting on them for some unknown reason. I can't explain it. I get on the roller coaster now. Typically, when I get on a roller coaster, they don't hit me with that insane drop right off the bat. They basically antagonized me with this long, slow clicking climb. And then I have enough time to ask myself why I ever got on a roller coaster in the first place. And then they hit me with the drop. That is what great sequencing does. It takes that reader or the viewer of your book on this amazing roller coaster ride. It's very important. It's also something to get a second opinion on which we can talk a little bit more about later. So we've talked about the editing in the sequencing. I also, before we move on to the next segment, I really want to talk about organization of files, and I think this is critically important to the book making process, and I'll tell you how I do it. And I'm not saying that this is the perfect way. I'm not saying it's the only way I'm saying it tell I've done it for a long time, and it works for me. So any time I make photographs or I have content comes into my computer. I opened those images and let's say light room. I do an edit. I make my selects. I do my color corrections. I apply my filters. I get the images exactly the way that I want them. And instead of just leaving them in the software, I basically export three different versions of each one of those files. The first version I export is a giant tiff file, and I called my print or my archive file. So it's big enough that if I need to do a 16 by 20% or 20 by 24 print, the file is ready and they're waiting. I don't have to go back to my software. I don't have to do color corrections. I don't have to export. Everything is already done. The same is true for my second file type, which is an eight by 10 JPEG and an eight by 10 J. Peg for Me covers a lot of the bookmaking needs that I have. I make a lot of magazines, a lot of trade books, a lot of small photo books and that size file works and covers most of my book making needs again, ready waiting for me to pull it into the software instead of having to go back and do any work in in light room beforehand. And the third file type is a small J peg, and the small J peg obviously is a very flexible file type. I use it for email. If I need a second opinion on editing or sequencing, I can fire those. Those small J pegs often get a second opinion again. It's 100% about efficiency. So when I sit down and I say OK, I need to make a magazine I never have to think to myself. Where are the files? Are they converted to the color space? Are they the right size? How long are the conversions gonna take? I don't have to worry about any of that. It's completely and utterly done and ready to go. And I think if you do these things and you find your own system, you don't necessarily have to do what I do. But the day that you find your own system is gonna be the day that you really become efficient with software and your bookmaking is going to be a lot more fun and a lot more fluid because you're never gonna have to worry about any of these things. Okay, so we have done. We've covered a fair amount already. We've talked about the color corrections, and we've talked about editing and sequencing and then also talked about organizing your files. And so now I think we should move on and actually dive into the software itself. There's a lot of things to talk about in the software, including where you find it and actually, how you download the software critical Step one here.
Ratings and Reviews
This is one of the most interesting, informative, and accessible Creative Live classes I have yet seen in the five or six years I have been watching. Dan emphasizes the fun of the process and the importance of just getting started and being patient with one's progress. The aspect of this class that differs from so many "how to" courses is a clear way through production and distribution. I think many creators become stalled at the "how to begin" stage of real-world creativity, and Dan and Blurb provide an avenue through that sometimes hazy terrain.
Thank you Dan and Creative Live! What a brilliant guide. I feel capable of jumping straight back into inDesign and can't wait to start self-publishing zines! - tessalauren.com (Photographer)
Clear and concise. Good course! Doesn't hurt that the instructor looks like Rob Lowe. ;) Worthwhile for anybody interested in an easy way to self-publish a magazine. I've used Blurb before for other projects (books) and it is indeed an easy-to-use platform.
Student Work