Sales Page Exercise
Tara McMullin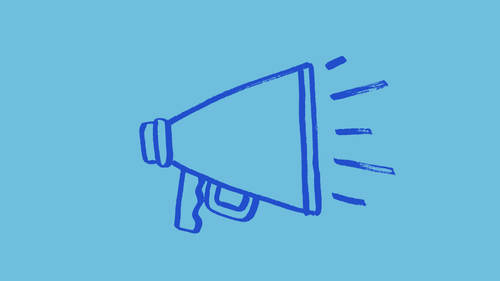 Sales Page Exercise
Tara McMullin
Lesson Info
24. Sales Page Exercise
Lesson Info
Sales Page Exercise
So, we're gonna go to a hot seat. I'm going to invite Lynnette on up here. And we're gonna spit draft Lynnette's sales page in about, I don't know, five minutes? And then we're gonna create some headlines for Lynnette in the next lesson as well. So, Lynnette? Yes. Tell us who you are and what you do, and then tell us about the product that you're gonna be selling. Okay, I'm Lynnette Penacho-Jackman. I'm a graphic designer and my site is nettiodesigns.com. That's N-E-T-T-I-O. And I design and sell digital scrapbooking products and courses for people who want to capture their life adventures in a creative way. All right, perfect. And what's the product that you're building a marketing campaign around? So, I have something new. Ooh! And I want to create, it's called Digiscrap Love, and it's gonna be like, a membership community basically combining all of the stuff I've been doing for the last 10 years into more of one place where people can kind of connect because that's one...
of the things that's really missing right now is a place where everyone can kinda come together, and do creative things together, and try some new things, and all of that kind of stuff, so that's kind of what I'm looking to create. Well, you know, I'm all about community, and bringing people together, so I love it. Digiscrap Love membership community, fantastic. So, you said you got a pretty good start on your building blocks yesterday. We'll fill in any blanks that you might have. But what we're gonna do is follow this template, and just outline it all out. All right, so tell me about the block number three, the before and after for your product. Okay, so, for me, I think the before is they. I would say most people know about digital scrapbooking, they're already active digital scrapbookers, but maybe they've kind of fallen off the bandwagon, maybe they don't really do a lot, maybe they feel alone, and they don't really feel like there's a place to share their work, and they wanna connect with other people, and so maybe they're feeling a bit stuck. So, that's kinda like, my before is like maybe they're kind of like, casually doing things, but they wanna be doing more. And then, the after for me is feeling connected, feeling inspired, and they're completing projects that are part of the community. Maybe they're trying some new things that they wouldn't have tried before, and just feeling like they're now in a better place of, kind of connected with a whole group of people. Okay, cool. So, if you remember back to the Madison Reed product page example. Yeah. That headline was one just really compelling piece of the after of block number three. What do you think is the most compelling piece of your after? I think, to me, it's kind of. I always say that scrapbooking is more fun with friends. (laughing) That's kind of usually what I go with, you know? So, that's something I say a lot. I had a different idea, but I really like that one. Okay, (laughing) Scrapbooking is more fun with friends. Okay, fabulous. All right. Boom, okay, great. Personal values, tell us about some of the personal values of your customer. I would say the main things for kinda my ideal customer is creativity, adventure, and growth. Those are my three main ones. I'm looking for people who are looking to push themselves, who are looking to maybe do something a little outside the box and try some things they haven't done before as opposed to just doing kind of the standard like, I have to scrapbook every photo I've ever taken in my entire life, and that sort of thing. So, I think that's kind of my perspective. I love that. Okay, so I'm gonna write down. So this is, how do we wanna do this? This is the first piece. The second piece, I really like this idea of growth. And then of course creativity is part of that, but I think the growth piece, like challenging yourself, really resonates with me. And I think it's also easy to tie that back to the friends piece, so when you see other people's work, when you're getting challenges from the rest of the community, then you're gonna push yourself to a whole new place, and explore new areas of your creativity. So I think that makes a fantastic subhead. So if we're, again, if we're thinking through that template of the Madison Reed page, starting with this as a headline, and then coming back and showcasing how it's not just more fun with friends, but really, scrapbooking with friends takes your creativity to a whole new level. Yeah, absolutely. Boom, okay. That is our header area, essentially then. That's our hero area. The next piece is block number three again, before and after. So let's, for this, let's focus on a piece of the before that really frustrates them. What's one really compelling piece of that before? I think a big one is like, they don't, they aren't, they just aren't scrapbooking. Like, they feel like they, you know, like it's not as fun for them to just kind of sit there and do it alone on their computer, and so, maybe they're not feeling as inspired to actually do it. I don't know the best way to like, put that, or make it, I feel like it needs to be more specific. Yeah, I think so, too. Are you guys hearing anything? You wanna chime in on there? In terms of the after. You mean before? Before. Thank you. (laughing) Yeah, I mean. I think the ... Uninspired. Yeah, it could be like they feel a little bit stuck, kind of maybe they're tired of doing the same old thing. Is that? Ooh, I like that, tired of doing the same old thing. Okay, so you could write a section of copy on that, right? Yeah. And I bet you could come up with some great testimonials here, too, so I'm gonna go ahead and say this is a place for a testimonial. Where someone, I know you said this is new, but I bet there's customers that you've had from before that are like, oh, when I scrapbook with Lynnette, or when I'm in this group, I get out of the rut. Maybe there's something about a rut here, too. I get out of the rut that I put myself in, and I get scrapbooking more often with better ideas, I push myself creatively. And so, you can use that to actually reinforce this area here. Okay. Okay? Next up is building block number four, past failures. Or fears. Are your customers afraid of anything? Hmm. I mean, I think ... I don't know about fear. It's so hard because it's like, when it's like a hobby, it doesn't feel like it's connected to like, deep-seated fear necessarily, but-- I realize that. I don't know. But at the same time, it's not just a hobby, right? Yeah. Like, they are into this. Yeah. They love this. Especially the people who are gonna join a monthly community where they're paying month in and month out, these are people who hold this hobby pretty high up in their life. I have a feeling there might be a fear around losing the memories that they've tried to capture. Yeah, I do talk about that in some of my courses now, kind of like, that you don't remember nearly as much as you think that you. And so, kind of like that's the way to save those memories 'cause you don't-- Yeah. Save the memories you never wanna lose. And I think the other thing is that I think there's a lot of people who maybe don't trust themselves to be able to do something more creative or outside the box, and so maybe, like if they were looking to kind of grow, then they might be interested in that sort of thing. Okay, all right, yeah, so that's another great option here then. Trust yourself to try new things. I would use one or the other, 'cause we want this to flow like it's one argument, right? Next thing is block number six, why you're the right guide. Or why it's the right offer. So, in the past, let's talk about what they've tried in the past. What have been some of their other options for trying to break out of a rut, making sure that they're scrapbooking more often? Well, I think one of the things people use a lot is that they will rely on basically a template, so that kind of is kinda taking someone else's design and then using it for their own pages, but then that's, sometimes that's good, and it'll kind of get them out of the rut, but then it's kind of, you always get to a point where you're like okay, but I wanna be doing my own thing. Like I want to be kind of making sure that, you know, it's like, totally fits me and my style, and not necessarily somebody else's style. Gotcha, okay, I really like this because templates, they're having to buy new ones all the time so that they're not stuck in a rut, right? And so this gives you a way of really saying here's why you should just pay a monthly fee for this community versus constantly spending more money on templates that you throw out later on, right? Yeah, they use 'em like once, and then that's kind of it. Yeah, okay, so what I would do here is compare and contrast templates with community. I like that. Yes. And really, really make it clear why this is the better investment than this. And so, you're gonna do like benefit, benefit, benefit. Got it. Downside, downside, downside, bleh. All right, so again, just like in the Madison Reed example, this really sets up this way of saying, look, you're already spending all of this money on this. Why not spend it over here so you can become more independent? I have a feeling, speaking of which. Yeah, that is one I had written down, too, is like independence. Oh, look at that. So I think there's something to be said about that here. And just to note, as we're going through, like when you get to a place and you make a realization, you can change something that's up here. Again, when we go start to finish, we think we have to get it right, but when you realize that, you know, you're just kind of plugging in the blocks and seeing what fits, it becomes a little easier to say, I think this is what's gonna go here, but I'm gonna edit it if I find something better later on. Okay? I'm not saying independence is necessarily better than growth, but I think there's-- I think they're kind of tied together. Yeah, there's a little tiny story to be told right there. Okay, block number eight is objections and alternatives. So let's focus on objections for you. What're some of the objections you think you're gonna get to this community? Well, I think it almost always comes down to the opportunity cost because so many people spend the majority of their money on products, like digital scrapbooking products. So they buy the templates, they buy kits, that sort of thing, so they're looking at it like, let's say it's $15 a month, they could spend that $15 on products versus like, the membership. So I think like that's gonna definitely be part of it, and kind of what you said, like showing why the community is better than that. So ... Opportunity cost, so it could be like variety. Longevity. Support. Okay, perfect, what else? I think ... Maybe they would like, I guess like, can one be like that they don't know if it's necessarily like, right for them? Like, is a community or a membership right for them? Maybe you could highlight some of your members. So like, any time I would launch a membership community, I'd wanna start off with charter members, so you're not launching it with nobody in it. You're launching it with a core group, so highlight charter members. Show them a variety of people that are in there, make them see themselves. So this area for you may turn out to be a lot longer than what it was in the Madison Reed example. You might need to expand this more just because of the kind of product that you are selling here. But I think it's very, very worth it. Remember, not overcoming objections is probably the number one reason that marketing campaigns fail. So if you feel like, oh, I think I've got a lot to say here, it's worth saying it. Any other objections you wanna make sure you overcome? I think a big one is like, they just figure they can figure it out themselves. Yeah. It's a very DIY kind of community. Yeah, so how would you answer that one? I think I would come at it from the point of view of like, yes, you could figure it out yourself, but having a community to bounce ideas off, and to be part of it, and then also having me offering a different perspective and pushing you a little bit is is what's gonna help you grow, and getting outside of your box. You know, if you're feeling stuck, kind of stagnant, it's partly because like you need some outside input into it. Equals isolation. Yep, great, fantastic. There's probably more you could explore there. We'll leave it there for now. And then, we get to the last one, which is reminding them what their ultimate goal is. What do you think is the ultimate goal of your target member for this community? Well, I definitely think they're wanting to create pages for their albums, and you know, having some sort of physical album or whatever of their memories and with their photos and all that kind of stuff, so I would say ... Yeah, I think like, so it would be like, completed projects I guess is one I would put. I think also like, confidence in their own abilities to kind of do their own thing is one. Yeah. I wanna push you on the ultimate goal side. These, to me-- I didn't write-- Feel like afters. I think that was the one I didn't write. These are a little more immediate. You know, in the first month, you'll have more completed projects. In the first month, you'll have confidence in creativity. What're they gonna have after the first year? Who are they going to be? How is their idea of themselves actually going to change? I want them to feel confident in their own style. Like being able to say this is how, you know like, I think like there's, in our industry, a lot of homogenization. And so, I would love to inspire and encourage people to really kind of branch out and try their own thing, and kind of create their own style that fits them, and so that we have all of these cool ideas that are coming out. So I think, for me, I would say as like, a year from now, them being confident and kind of doing their own thing, as opposed to feeling like they have to rely on somebody else's design. Yeah, what do you think their self perception of that would be? That sounds like, that's how I see you a year from now. How are they going to recognize that? Or, kind of if they had to say, well, I used to be this kind of person, and now I'm this kind of person. Maybe, could I say like they don't fear the blank page anymore 'cause I know that's like a big thing that people kind of have? Like, they get kind of like, you know, it's like you open up Photoshop canvas, and they don't have any idea where to start kind of thing? Yeah. I don't know if that's like gonna-- I wonder if there's actually a way. Like I think, my perception of it anyway, is that a lot of people who are doing the digital scrapbooking and who have those values for growth, independence, and creativity like you do, they want to see themselves as a designer. Okay, I can see that. It may not, like not a freelance designer, not a designer with a business, but they want, there's that aspect I think in our culture right now that really so many people want to have that kind of creative title that they can give themselves. It's why so many moms are getting into higher and higher levels of photography in the first place. And so I wonder if this is like the designer aspect of that. So, I'm gonna write that down just with a question mark. You can think on that more. But the main thing I want everyone here to take away is that that ultimate goal piece, we really wanna elevate the value of what you're offering here, and get to, ultimately, what is it that they're aiming toward? For this offer, I personally see that as this transformation from uncreative, you know, kind of stagnated, do what I'm told to do kind of person to a person who can really say, I designed that, I'm a designer. Right. And that's where I would leave this page. It's like, if that's gonna resonate, I think anyway, I would experiment with that. I think that's really gonna resonate with that same person who has those growth, creativity, independence personal values. Now, I also wonder as we've kind of gotten down here, like is this the headline that's gonna speak to that particular customer? I don't know. 'Cause what I love about this is that this is not the average digital scrapbooker. This is a particular digital scrapbooker that takes their hobby, their art, very seriously, right? Yeah. And they do want it to be fun. So I might come back and look, now that we've completed that spit draft, look at, you know, is there a better bullet point in that after? Is there something else we can pull out to really start the story that we're unfolding little bit by bit? Yeah. So do you see how this plug and play thing works? We took each of those building blocks, we figured out what was gonna go in each part of the sales page. And now, all Lynnette really has to do is figure out what is the sentence I wanna say about growth, creativity, independence? What are the bullet points that I wanna give or the story that I wanna tell about tired of doing the same old thing? Have you been in this situation before? Yeah. Yeah? I think this would be a great place for your personal story. Okay. Introducing a little bit of your brand and who you are as founder. And then, definitely reinforce that with testimonials of other people, like that same shared experience, three, four, five, six times. You can't have too many testimonials backing up this particular piece of the puzzle 'cause this, I think, is golden. In fact, you might find that this actually needs to go up here. And then maybe, scrapbooking is more fun with friends actually comes down here. And that, then, you're using testimonials to bring these two things together. Got it. But I mean, she's got the hard part done here now, right? Writing the copy is easy when you know what you're trying to say. Writing copy's only hard when you don't know what to say. Now, you've got it, you've got this all mapped out. Sound good? Yeah, definitely faster than if I just did it myself. Yeah. And that's just with one template. You could take five different templates, come up with five different outlines, and say which one do I like best? Or, goodness knows, you could test a couple of different ones. All right, I'm gonna leave you there. I'm gonna put you on the spot and make you stay there 'cause we're gonna talk about headlines here in just a minute. So we're gonna take this same idea, work with the same example, and come up with some different headline options for you, okay? Any questions about what I just did there, Lacy? It was really more just a little bit of an observation, but in the objections block, I would think, Lynnette, that something people might object to is like, what if I don't like it? How can I, you know, especially with membership communities, like, can I cancel or is it for a year? All those kinds of things. So I was thinking like, do all those risk aversion things like 30 day money back guarantees and free trials and all that, does that go in the objections block? Yes, absolutely. You'd also put it around your call to action, and so, you've probably got a couple of options for a call to action here, but obviously down here at the end. You probably have a good opportunity for a call to action here. If you looked on the Madison Reed page, I think there were three calls to action. There was one in the hero area, one in the, after the compare and contrast area, and one at the very end. And so yeah, I'd include that 30 day money back guarantee, if you have that kinda thing, or a free trial, here so that they have that confidence, and then I would repeat it, even though it's really close together, I would repeat down here right next to the CTA again, yeah. Yes? Is there a general format that you find to be effective for the objections? Like is it like a question and answer type format? Or story, or bullet points? Anything is fair game. But kinda the classic way of overcoming objections is frequently asked questions. But it is by no means the only way to overcome objections. In fact, you wanna, really, you wanna be thinking about how you can overcome objections as often as possible throughout your copy. So you might find, I don't know, somewhere in here, there's an opportunity to weave in one of your objections. Don't think, oh, this is only building block three, so I can't put any objections there. No, no, no, no, you can include an objection. And that might be, you know, if Lynnette's including her story in there, you could start talking about how I was spending so much money on templates, and then I figured out how to design templates, and then I realized I never had to spend money on templates again, and so I had all this other money left over that I could have spent on a community. You're not actually gonna say that, but something similar could go in here where you're overcoming that objection actually as part of the story that's really there to illustrate the before. Yeah? So this is really just based on liking a page. And so, it's personal preference. Everyone's sales page will turn out to be totally different based on what appeals to you kinda the most. And what about, like length of, like how many things to put in, are there some things that have to be in there out of the building blocks? I mean, do you have to put the before and after? People are saying oh, make sure you have the before and after, but I'm getting tired of writing the before and after 'cause it's so bullet-y and I'm looking to do things in different ways. So, are there things that you would recommend have to be in there on every page? I would say almost every sales page is gonna have before and after in it. But as you can see in this example, the bullet points here are not before and after. The bullet points are about comparing and contrasting this offer and its value points with the alternative and its value points or its downsides. And the before and after, one is a story, and one is a headline. So you're still-- So, this is really creative. This is a really creative, playful process which will dial overtime, okay. Yes, yes, yes, so instead of being like, oh gosh, I need to write a 1,500 word sales page, or a 5,000 word sales page, and it has to have these bullet points and then it has to have this FAQ, and then it has to have this about me section, which is what everyone's sales pages normally look like. Instead, you can be really playful and creative with it, but you start with those constraints, you start with the guide, so you actually can be creative with it, right? Because again, blank page syndrome means we get less creative, too. It's hard to be creative with no guidelines, without having a box or a fence to play in. The more you give yourself a guide, the more creative you can be, right, Melissa? Okay, good. Any other questions about this process? Any questions online? Yeah? Two questions? Kristen asked, "How can visual artists apply "block number nine, cost of delay?" Great question, Kristen. So I would think in terms of why people buy visual art in the first place. And they buy it for a couple of different reasons, and this is gonna relate back to block number one, your ultimate goal. Some people wanna see themselves as collectors. Some people, you know, if it's art to transform their home, if it's art to transform their bodies, if it's art to transform whatever, another kind of space, what they're delaying is that transformation. So the cost of delay is, you know, are you going to suffer through another dinner party where you're ashamed of your dining room? You know? And maybe that's a little forward, but that's the idea behind cost of delay is they're delaying particular transformation they want. What's the story that happens, what happens if they continue to delay that transformation? They feel frustrated, they don't feel at home, they don't feel, they don't have the personal story that they wanna have about being a collector. So think about what happens the more and more they put off reaching that ultimate goal, and how that's going to make them feel. And that's a good way to approach block number nine for visual artists. Next question. Sonia asks, "Would the building blocks of a sales page "be equivalent to the building blocks of an about page?" Yeah? I think in an about page ... Yeah, yes. Bottom line, you can use the same idea to start templating any page anywhere, any copy anywhere. In an about page, you might actually add a couple of building blocks. You might add brand story in as a particular building block. Here, we're kinda getting around that one in a few different ways. But yeah, really, this is fair game. Look at your services page, look at your about page, look at your homepage, and you can apply the same concept really to any copy, any place you land online that really moves you. It's a very helpful technique. All right, cool.
Class Materials
Tara Gentile - 12 Month Marketing Calendar
Tara Gentile - Implementation Month
Tara Gentile - Campaign Building Blocks
Tara Gentile - Create a Marketing Plan Workbook
Tara Gentile - E-mail Marketing Templates
Tara Gentile - Sales Page Templates
Ratings and Reviews
Tara, the information you delivered in this class is invaluable. I am in the launching stage of my business, and I know I need to market my business and services and I know I need to write a plan, but I didn't know how to do it. Instagram, content upgrades, Facebook, email marketing, webinars, blogging, etc. etc., I know it all. But I just couldn't get my head around how to truly use marketing campaigns for my business, and especially for my services, to reach my ideal client, help my ideal client and to reach my ideal income. You explained the why behind marketing campaigns and you showed us how to create a marketing campaign from A to Z. The whole sha-bang! You gave me the knowledge and inspiration in how to market my services, how many people I ideally want to reach and above all, a framework I can use time and time again to create a marketing campaign. I purchased the class right after seeing the live broadcast so I can use this class for planning all my next marketing campaigns. You clarified a lot and I am much more confident (and so much more less stressed haha) in creating a marketing campaign plan that works for my business and services. I learned a lot! Thank you! P.S. Love the hot seats.
Tara, I love your creative live events I always learn so much and this time was the same. Perfect timing on this info, it is exactly what I need right now and I feel confident that I can do it! I joined CoCommercial and am excited about that. Thank you, Tara.
This class is well worth the time! Tara does an excellent job of not only providing a step by step system for creating a marketing campaign, but she provides clear context and insights along the way. This is important so that you're not just going through the motions and crossing your fingers that your marketing will work. She helps you understand the strategy behind the scenes so you can get the most out of the work you put in. I highly recommend this course to anyone considering doing their own marketing, or people who are already doing their own marketing and want to feel more empowered and get better results.
Student Work