Class Introduction
Brooke Shaden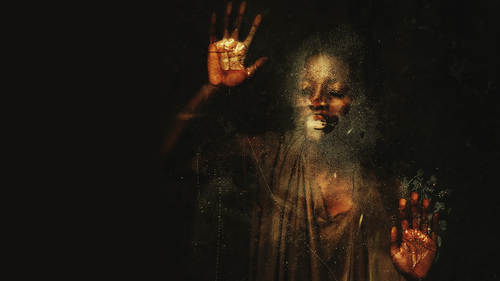 Class Introduction
Brooke Shaden
Lesson Info
1. Class Introduction
Lesson Info
Class Introduction
Hello, everybody. My name is Brooke Shade in and Welcome Thio. Fine Art Siri's. This is a class all about how to create a fine art. Siri's and I specifically wanted to focus on a Siri's and even go in depth about how to innovate a Siri's because that is my favorite thing to do these days in photography. As you know, everyone changes, everything changes. And for me, what has changed the most is my desire to express an idea across multiple images. So that's what we're going to do in this class is we're going to talk about how to create an innovative, fine art Siri's, that connects to an audience, but also that connects to you and how you can take control over your narrative so that you can put your story out there in a way that's authentic and true to who you are while connecting with other people at the same time. So let's take a look at the syllabus and what we're going to learn during this class. We're going to talk a lot about artistic evolution, and what does that mean? And how does...
an artist evolved? And how can you take control over your evolution. So, for example, there's this idea that a lot of artists have that your timeline is linear, that as you go through your career, one thing will happen that will lead to another thing that will happen and so on and so forth. And it will build and build and build and get better and better and better. But in my opinion, artistic evolution is not always as linear as we think. So we're going to deconstruct nonlinear theory and how we balance that between letting a career unfold naturally versus guiding it. We're going to talk about artistic growth and what factors dictate growth that is both organic and structured, one or the other niche branding. How can we brand ourselves into something specific while not feeling tied down by that thing that we're trying to brand ourselves into, which is a constant problem for so many different artists? We're going to look at the milestones in my career and how that might relate to your career. I think that I'm hoping that breaking down all of those milestones that I have been through will shed some light on what has actually been really helpful. What has not been really helpful and so on and so forth. And then how can you get ahead if you feel behind? How can you start to flip the script on where you feel you land in the overall sort of, you know, scope of the industry, and how can you get ahead when you feel behind? After that, we're going to talk about conceptualization. How can you conceptualize your work both as a single image and as a Siri's so identifying meaning in your art? And then we're going to talk about idea fluency, which is one of my favorite new things to talk about. So I'm really excited. I've been talking everyone's ear off about it since I learned about it. We'll talk about that in a little bit, but basically, how can we get ideas quickly that are actually meaningful and use that as a practice of creativity? And then we're going to move into how can you represent and innovate an idea both for a Siri's and for a single image? How can you create a dialogue around your work so that people are talking about it and you're talking about it with other people? We're going Talk about storytelling across a Siri's. And how is that different from a single image? And then we're going to move on to some really fun hands on segments where we're going to talk about wardrobe and props and how we can make them ourselves and fashion different wardrobe and props out of really fun materials that I have here. So we're gonna talk about fabric in different dresses and things like that that are staples that work really well. We're even gonna talk about really fun things like wire sculpture and materials that you can use to add into your photography and how to build a prop that matches your vision. We're going to do five different photo shoots during this class. Five voter shoots will entail number one an image for my new Siri's. So my new series is called Samsara, and we will be talking all about how you can create a Siri's that is moody and interesting and provocative, and that elicits a response from people. So we're gonna talk about that by doing to photo shoots far Samsara. One of them involves a fish bowl and some flowers and some crack desert ground and the second one is going to involve a big sheet of plexiglass that we're going to play with in different ways to press a body up against it. It's gonna be super fun. And then for the next few images, we will be doing self portrait, and I'm actually going to give you those images. So the self portrait that I shoot there will be three of them, with three varying degrees of difficulty to edit. And then when we move into editing, you can edit those images alongside me while we do that later on. So that's going to be really fun. Um, and all of this to say, How do you create for a Siri's? So while we're shooting, we're going to focus on how does that work into a Siri's? What does that look like? Same for editing. When we go into our long editing segment, we're going to look at how do you edit cohesively for a whole Siri's? How do you edit provocatively? How do you enhance the idea that you are trying to edit by editing it with more precision and with more attention to detail composite blending? Of course, we can't forget compositing when it comes to editing, texture ing and really creating depth of atmosphere. That's what we're going to be focusing on for the editing portion and then finishing an image. So once you've shot it, conceptualized it and you've edited it. How do you really finish an image? And we're gonna look at a lot of fun things that you can do to create original work versus addition Dwork. And this is something that I haven't really talked about before, and I'm not trying to say that I'm an expert on alternative processes, but I am an expert at trying anything's more than a lot of people that I know. So trust me on that, that we're goingto have a really, really fun session about how to implying a caustic wax, how to apply paint to an image and how to really take the images that you've created and take them one step further to make your Siri's mawr abundant with creativity. And then finally, we're going to end the class with a segment on business branding and creating original prints. So how do you navigate the business of fine art and what does it mean to be a failure versus a sellout. And why do so many people feel that they fall into one category or the other? When it comes to business and fine art? We're gonna talk about how to connect your work through branding to an audience that loves your work and it loves you and how you can sort of put yourself at the center of that attention. We're gonna bring people into your narrative. We're going to talk about making a story around yourself and your work that really encapsulates what you're trying to do and say with the work that you're putting out there And then finally the business of creating original works and Siri's work. How do you get into galleries? How do you get people to take notice? And we're going to wrap all of that up in a bow that says that you are worth it. Your work is worth it, and I'm going to explain in perfect detail why I think that ISS So join me for this. It's going to be a really fun class. We're talking about how to create a fine art, Siri's, and I hope that you will love it.
Class Materials
Student Practice Images (large 1.9gb zip file)
Ratings and Reviews
Brooke never fails to deliver. I found this course superb from start to finish. From exercising your creative 'muscle', demystifying taking self portraits, and showing that they don't have to be perfect before you begin editing, to walking you through her editing process and how to price your work. Brooke's enthusiastic personality and excitement about the work shines through it all. Definitely recommended!
Thank for fantastic motivating an very inspiring. The story telling and selling module was very helpful - thanks from Denmark
Thank you! Thank you! Thank you! Brooke for this amazing class. Inspired and so full of practical knowledge, this is the best class I've ever watched. You have given me the confidence to pursue what I've always been afraid to do. Watch this space!
Student Work