Failure vs. Sell Out
Brooke Shaden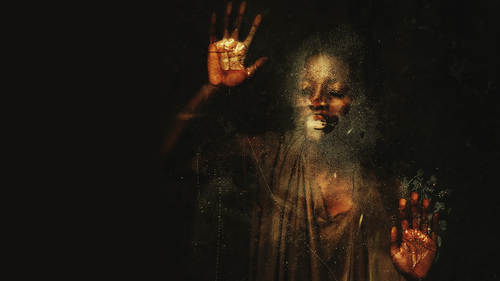 Failure vs. Sell Out
Brooke Shaden
Lesson Info
56. Failure vs. Sell Out
Brooke shares how the most successful artists straddle a line between personal work and consideration of audience.
Lesson Info
Failure vs. Sell Out
We're going to talk about the business of fine art, and there is a lot to talk about when it comes to that, because fine art again is just personal work. So how do you set up an entire business around something that's completely personal? What are you supposed to do with that? Well, we have to talk about branding, because personal work means that we're putting ourselves into the work that we're doing. So we have to create a very special narrative all around us. And if you're uncomfortable with branding yourself into your business, think of it as more of your essence rather than you yourself. You have the choice of how you move forward with branding. We're also going to talk about galleries creating original prints, creating Siri's prints, limited edition and open edition prints. So all of that is going to get covered right now, and I'm really excited to dig in because it's one of my favorite topics ever. The first thing that I wanted to bring up is this idea of being a failure and bein...
g a sellout, because very, very often artists get branded as one or the other, and it is a massive problem, in my opinion, because both of them have negative connotations for things that most people will have to do in the industry to survive. So let's start with failure. What does it mean to be a failure? Well, first of all, it essentially means that you didn't reach your goal, but as we talked about with the timeline goals and timelines and setting dates for your success is pretty arbitrary. So I don't necessarily like to talk about failure in terms of not meeting a goal by a certain time. We often think that were a failure if ah goal isn't met or if an image doesn't work out or if success doesn't come in the way that we think that it's going thio. But those are all things that will necessarily happen on the way to success or to quitting. So failure is a stepping stone, of course, and it's often the thing that forces people to stop their business or to never start one. So if you want to make money from fine art, you have to recognize that failure is part of that process, and the more you can incorporate your failures into your brand the more likely you're going to be to move forward through those failures rather than letting them stop you the next term that I absolutely hate. ISS sell out and sell out really just refers to somebody who changes their style or their values in some way to accommodate outside influence and to make money. There should be nothing wrong with changing something about the way that you work to put more wealth into your life unless you're going against your moral code. So this is where there's a lot of confusion in terms of how do you make money from fine art? Because artists more than any other profession, I would argue, are expected to be humble and to stick to their own values and never compromise, even though almost every other profession is allowed to acquiesce to other people's demands or, um, anything that they want really, for getting the product out to them. So this is, in my opinion, one of the biggest roadblocks when it comes to artists having a career in fine art, which is not wanting to be labeled as sell out as not a really artist, but also feeling like a failure when you don't get to that point where you're making money from your art. It's a little bit of a Catch 22 because either you're compromising in some way usually to sell your art or you're not selling anything, so you haven't reached that milestone. I think that some compromise in art is probably a necessity for a lot of people to be able to sell their art. Now that does not necessarily mean changing your style, changing your concepts, anything like that. So I'm not trying to say change what you do to please a crowd. That is not what I am saying. But I think that if you're willing to make some slight changes for connectivity gain, so to connect better with an audience or for monetary gain, I don't necessarily think that we should be able to sell out for doing that. So then think about this. How often do you think does somebody cell substantially without making any compromise or taking the audience into account? How often do you think people are selling Ah lot without thinking about the market that they're selling? Thio? I think it's quite little and I think that the artists who have been able to create anything that they want and still sell that still have a brain for branding. And they're thinking about how that work is being presented to an audience. You might call that sellout. I call that smart, and it's okay if we disagree about that. But I want to make something clear, which is that if you want to make money from your art, it's very beneficial to think about how you're going to get that art into the hands of who's going to buy it. That's part of marketing that's part of branding, and some might say that's part of selling out, but I don't think so. It's all about this willingness to consider the customer.
Class Materials
Student Practice Images (large 1.9gb zip file)
Ratings and Reviews
Brooke never fails to deliver. I found this course superb from start to finish. From exercising your creative 'muscle', demystifying taking self portraits, and showing that they don't have to be perfect before you begin editing, to walking you through her editing process and how to price your work. Brooke's enthusiastic personality and excitement about the work shines through it all. Definitely recommended!
Thank for fantastic motivating an very inspiring. The story telling and selling module was very helpful - thanks from Denmark
Thank you! Thank you! Thank you! Brooke for this amazing class. Inspired and so full of practical knowledge, this is the best class I've ever watched. You have given me the confidence to pursue what I've always been afraid to do. Watch this space!
Student Work