Original Prints vs. Limited Edition Prints vs. Open Edition Prints
Brooke Shaden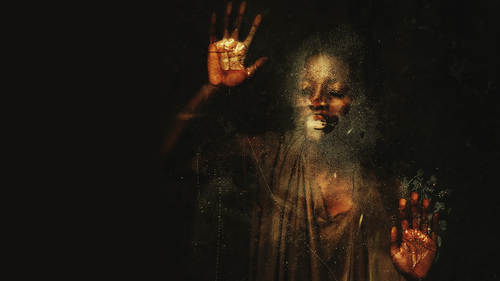 Original Prints vs. Limited Edition Prints vs. Open Edition Prints
Brooke Shaden
Lesson Info
64. Original Prints vs. Limited Edition Prints vs. Open Edition Prints
Brooke goes through the benefits of selling original prints and how they can be done simply to add to your arsenal as an artist.
Lesson Info
Original Prints vs. Limited Edition Prints vs. Open Edition Prints
The final thing that I want to say about Prince is that you can also create original prints, which we looked at about how to make ah print original. What can you apply to the print? There are also other ways of creating original prints other than applying something to the print. For example, a tintype or a Santa type is another way of creating an original print that's a one off print. So look into ways to make originals. If you're interested in going that route, the benefit of creating an original print is that it's one of one. There are no other prints out there that look like that. It's the only one that will ever be. Therefore, it carries a higher price tag. So think about that. The benefits of that. Because if you're a collector and you go into a gallery and they say, Okay, you can have this image, but 10 other people will eventually by this image, or you can have this one and nobody else will ever own it. Like what a better sales pitch, right? You're going to be the only one in th...
e world ever toe have this print. It's a much more desirable option for buyers, so creating original Prince has its own benefit to it. And these were some of my original prints that you're looking at here, just the details of the paint on the print on. But that looks like so I use oil paints personally, but I believe that it's playtime. So when you're creating an original print, practice with it and see what that looks like for you and all of the beautiful ways that you can create something really sort of precious and personal within your work. I hope that this helps you with branding and reaching out and marketing yourself. Because if you can get a handle on that overall narrative that you're telling about yourself and your art and how you package that together, then you're going to have a much higher success rate of reaching out to galleries or anyone else that you might want to support you in your work because they're going to see that specificity of story, and they're going to know that you have a handle on what you're doing and how you're communicating it. So have fun branding, which is really just storytelling, and don't be afraid of it. And I hope that you come up with a really beautiful story to tell
Class Materials
Student Practice Images (large 1.9gb zip file)
Ratings and Reviews
Brooke never fails to deliver. I found this course superb from start to finish. From exercising your creative 'muscle', demystifying taking self portraits, and showing that they don't have to be perfect before you begin editing, to walking you through her editing process and how to price your work. Brooke's enthusiastic personality and excitement about the work shines through it all. Definitely recommended!
Thank for fantastic motivating an very inspiring. The story telling and selling module was very helpful - thanks from Denmark
Thank you! Thank you! Thank you! Brooke for this amazing class. Inspired and so full of practical knowledge, this is the best class I've ever watched. You have given me the confidence to pursue what I've always been afraid to do. Watch this space!
Student Work