Photo Shoot #3 - Creating a Storytelling Composite
Brooke Shaden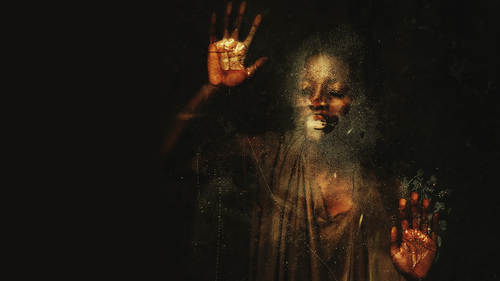 Photo Shoot #3 - Creating a Storytelling Composite
Brooke Shaden
Lesson Info
32. Photo Shoot #3 - Creating a Storytelling Composite
Lesson Info
Photo Shoot #3 - Creating a Storytelling Composite
now for image number three. I'm going to be using ropes and I've got this rope here. There are a few things that we have to keep in mind when shooting this final image, because it is going to be perhaps the most complicated of them in terms of cutting things out and compositing. What we have to consider is that I need my main shot, but I need to have rope tied around my wrist for that shot. So whatever I do, even if the rope is just hanging at my side, I need to have the rope tied around at least one wrist and figure out oppose After I shoot that one image, the main shot that we're going to build off of with the rope on one wrist will tie it around the other and try to mimic that pose that I chose. After that, we're going to photograph the rope itself, taught so that it really looks like it's pulling me. And then, from there we'll photograph it stuck up to the wall so that it looks like it's really leading to the wall. There is something that you have to keep in mind when shooting some...
thing like this, which is that the ropes will essentially be two or three different ropes put together per segment from my wrist taught to the wall. And if that's going to be the case that the rope is actually three different ones, the camera can't move. And I have to make sure that the rope isn't going up in the frame and down in the frame and to the sides. I have to kind of keep it all centers that the rope can actually connect with itself. From the perspective of the camera from the focal length and perspective standpoint. So final thing we're going to do here is I'm gonna back it up, get my rope tied around my wrist if I can find an end to the room. Okay, so we'll go with this one first. Put this down for a second, Ty, Ty, Ty and, um, kind of like it going around my fingers just make it really dynamic. I think that's pretty interesting. So that it's really tied up, okay. And I'm gonna just let it hang. That's OK, Justus, long as this is here for that shot. Now we have to think of a pose. And I think that it would be really interesting if I was posed facing forward so that you could see the front of me, not the back. And then from there, I'm just gonna hang my head down. So I'm kind of going limp, and then I'm gonna have my arms up toward the wall like that. So just hanging like this. So it's almost like I'm being held up by the ropes. So that's gonna be the pose, which should be quite simple. Just take my hair down like that and make sure my remote is out. And it's okay if I hold the remote in this hand because this hand won't be in the final shot. If this hand has the remote, it's okay because I have to replace it with a hand that has a rope tied around it. So no big deal. So let's go down. And I don't even know if I'm gonna be all in the frame with my camera. So this is a good test. Okay, Rennie. Okay, let's see how we did. Not bad. I think I look scary like the ring girl or something. Let's try it again. Just get Ah, couple different poses. And when I say different poses, I don't necessarily mean that I'm doing anything very different in the shots, but just different ways of holding my arms. So really putting them back like that, making it really taught having it out to the sides, where it's a little bit more limp. I'll try a couple different things just to get all of the options for the tension in the body and the story that the body is telling. So I'll go over like this. That and then I'm going to try one more limp like this. Okay, let's see about that. I think that I like the limp arms better, so we'll go with that kind of look on both sides. I'll do it again once more here, just for some variety and then we'll undo it. Put it on the other side and I'll switch remote hands so that now the remote is in the other hand, which I don't need in this shot because we already have it. Move the rope out of the way so it's not blocking my body and I'm just changing the way that my body looks in this shot from leaning over to leaning back a little bit. Okay, Now we're going to shoot the rope. Now that we got those images and I need it still tied around my arm. So I don't know why I ended that. And this time I'm going to shoot the rope, going up just like this. So we'll take the remote and just try to get some of the rope. That's really all I'm photographing here like that. Then we'll do the same thing on the other side. This is the part of those three segments of rope that we're going to be using and than photograph it like that. And you can see I'm keeping my body where it is and not moving, because my body would naturally block some of the light off of this hand. So I want to keep that in mind. Here we go. I'm gonna have the rope going out, not towards me. So I wanna make sure that I shoot it from that angle, and then I'm going to shoot the rope itself. Just a couple segments of it really taught. Okay. And then another one. This way. Okay. And then finally, we're going to photograph it going up to the backdrop here so that that shadow is natural. Good. And then one more good. Okay, let me check. Make sure before I say yeah, we're all done. We got the rope, we got the arms. We got a really good pose. So I'm really happy with that now. The final thing that I want to show you is how we're going to transform this backdrop into a room. What are we going to do about that? Well, it just so happens that were in a room. So I'm going to photograph a different section of the studio toe look like it's a room. This backdrop will eventually be plastered onto a wall, but you'll see a little bit of a baseboard and a floor to give the image context, because without context, with just a backdrop, it's going to look like the rope is going into nothingness. It's not going to be clear that it's a wall, so we're going to move over to a different section of the studio and see how everything looks against a wall.
Class Materials
Student Practice Images (large 1.9gb zip file)
Ratings and Reviews
Brooke never fails to deliver. I found this course superb from start to finish. From exercising your creative 'muscle', demystifying taking self portraits, and showing that they don't have to be perfect before you begin editing, to walking you through her editing process and how to price your work. Brooke's enthusiastic personality and excitement about the work shines through it all. Definitely recommended!
Thank for fantastic motivating an very inspiring. The story telling and selling module was very helpful - thanks from Denmark
Thank you! Thank you! Thank you! Brooke for this amazing class. Inspired and so full of practical knowledge, this is the best class I've ever watched. You have given me the confidence to pursue what I've always been afraid to do. Watch this space!
Student Work