Creating a Portfolio with Impact: From Shoot Through Print
Updating Your Portfolio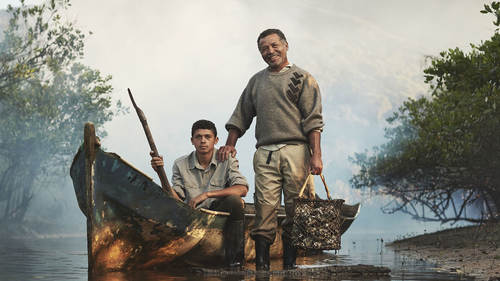 Creating a Portfolio with Impact: From Shoot Through Print
Updating Your Portfolio
Lesson Info
Updating Your Portfolio
So next spread. This was taken, um, maybe two years before the other images. You can actually see that. Technically, I wasn't so strong back then. So, for example, I believe looking at the is that the flash too much overpowers the ambient light. So I look at these now and I'm like, I would have made some different decisions nowadays, but because they're strong images, probably some of the oldest in the book. But they're still part of my work, right? Which is which is an interesting points. I think some people might say, Oh, this doesn't reflect the type of work that I do now. How long would you are? Reflect the type of work, But like you said, your skill level or what you consider it to be how long is too long to keep something in your portfolio? Well, you should never put something in there that you're not happy with. That's for sure. You know, there's images that I used to think were great. And now I look at that. That is crap. I wouldn't display these if I didn't like them. Of cours...
e, I still think they're good. I just look at it now. being honest with myself and I would change things. But that's, you know, that's healthy for any creative person to do. And again, these are some of the older shots in the book. So as I go on to create more work, I know that they will also probably be the first to be replaced, at least in my portfolio. They'll still live forever in my mind that on my website. But, yeah, in the portfolio, they'll probably be the first to go there. We're gonna talk about that a little bit. Like when it When do you decide to start pulling stuff and changing it up? And is that every month? Is it? Every six months doesn't end. I think I changed my portfolio maybe once or twice per year toward the end of the book will get to the tearsheet section. That's something that I constantly update. So, for example, if something comes out in the world and people are like walking by it because it's a billboard, it's a good idea to have it in your portfolio. But, you know, will I re vent and revamp everything twice per year? No, I'll probably just update things so if there's, ah new project that I worked on. The book is made in such a way that I can, uh, change things around as it is. But remember that if I change this image, it also means reprinting this side, which means reprinting this spread. So I have a digital version of these on my computer, and I'm looking at it as PSD is arranged in the same order. And I know that if I remove one, you know, it all has to be reprinted. So that goes into the decision making process as well, sometimes is, you know, how big of a pain is it gonna be to reprint everything? And can I just live with this to be our? It's important. And so how do you decide which are the ones that you'll have that blank page in between? Right, Vs that, you're putting on the blank page in between. I mean, it's more about structure, so this is a really good opener for this photo project because it's an interesting group shot of everyone in their traditional village. I would choose the opener first and foremost on that like gut instinct, not because it's like the image you want to change later and be easier to reprint. But I'm just saying that, you know, there's a little bit of give and take with everything. So if I decided to change these, it would honestly, because I feel that I have stronger work that could take up this real estate in the portfolio. That's that's it, basically, and it's this length as we can continue on. But the length of this portfolio is something that is your very established. What is what if you are new, right? What? What does that look like in terms of portfolio and number projects? Number of images per project. What's too small? Yeah, this is a good question. This is the longest version of the portfolio that I have, and I purposely brought it in today so we could go, like, really in depth with this. But to me, if you're just starting out, I mean, images is enough as long as it's strong. And if you want to show more depth and more work, think about this. If I'm meeting someone and I have 15 minutes, I would not display this many things because it means they're gonna spend less time and just flip through it real fast. This is like my Converse station piece version. So I say online, you know, 50 to 100 images on our last creativelive. It was more like 50 but these are also spreads, right? So there's, you know, 60 pages, but that means maybe 100 images or so in this book. This thing is held together by color palette. And again look medium close up. Super wide shot, awkward frame. But this is consistent. Okay. Oh, look, Another white page. This is, ah, personal project that I shot many times in Varanasi, India. There's actually a really, uh, nice behind the scenes video of that. My friend Cale Glendening shot online, called Beyond Varanasi. India could have a look at that look like a baby. And it was many years ago. Um, this is the one. I mean, Kill did a great job back then, but now he's a phenomenal cinematographer. I'm sure he looks like this the same way that I look at my lighting and the other one, but yeah, we need We need to do another project together against you. It's been too long. So yeah, you know the book is continuing on from this project again. I'm just mixing it up with close and wide, but same same theme, same subject matter. And it works together pretty well. But this is a long term project for you. How do you then? How did you select these particular images out of this long term project? Uh, just the strongest images. And then how can I fit them together? So what I might do is let's I have 20 images. I need to narrow it down to five all open those up in the software like photo mechanic, or capture one or whatever and just see arranged with the thumbnails and see how it works. And some of the decisions are based on spreads. And that means you could kill, like, three of those images. So it's a really long process. I know some people that, like toe print their images and cut them out small and put them on a table and establish a natural flow. And then they could just be like So I did the digital version of that so I might put all my images from one project and, like organize the strong ones to the starting that I know for sure I need to have part of. And then I think, Well, what would work really good alongside that? And I might pull something that I wouldn't have chose as a first option. So, for example, when he first started, we saw a little injection of life and action, Um, alongside of a portrait that action images probably would never live inside the portfolio had it not been for the image beside it.
Class Description
After the camera, a portfolio is one of the most important tools in a photographer's kit. It's the key to getting your work noticed by peers and potential clients. Knowing how to piece together your work so that it becomes a conversation piece and expression of your talent is key to expanding your reach as a photographer. 
Acclaimed portrait photographer Joey L. guides us through his personal printed portfolio - a book which he personally worked countless hours on organizing and printing with the proper materials and process in mind. The final crafted product is essential in his photography business and becomes a conversation piece with his colleagues and potential clients. Joey will also discuss some technical aspects of the photoshoots, such as what light sources were used to bring the vision to life. The course is aided by behind the scenes videos and includes imagery of the photographs within.
Learn tips on how to best approach piecing your portfolio together and how to continue to technically enhance your images to make your book even more impressive.
Reviews
Joey's work is amazing and this class is extremely informative but what I really appreciated the most is his humility. He has worked with so many people and on so many projects yet his humbleness shines thru it all. A great lesson for all of us. Thank you for this class.