Submitting Images to Adobe Stock
Jared Platt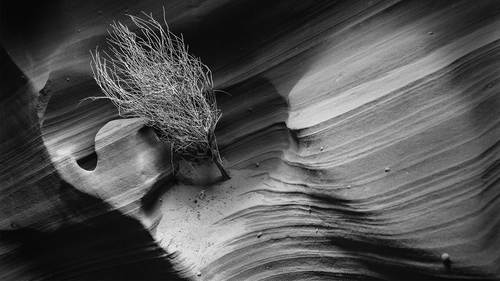 Submitting Images to Adobe Stock
Jared Platt
Lesson Info
6. Submitting Images to Adobe Stock
Lesson Info
Submitting Images to Adobe Stock
start searching around on Adobe stock and see what they're putting up there and see what they're interested in posting, because whatever's up there, they're actually curating through it and making sure it's sellable online. So look through it, see what people are posting, See if you can find a way to do it better, right? Make your images impactful and interesting. You can post landscapes there. People use that all the time, textures and things like that. Interesting. If you have people as long as they're not recognizable, then you can utilize him. That means I'm not talking. They're not recognizable like if they're not stars. If you like, let's say you're taking portrait of someone that's wearing a really beautiful wide brimmed hat. Well, take her portrait, it's and if you can't get a full model released from them, then also turned them into the sun and take a picture of them with their dress flowing in the and but just don't have any recognizable elements on them and put them off in t...
he corner. And then it becomes a beautiful lifestyle shot about walking through the park with your wide brimmed hat, right? So then suddenly that's a usable image to someone who's trying to suggest something in an advertisement or something. And there's no recognizable person. So think about those types things. How can you utilize hands? You know, take pictures of a father and a daughter's hands holding together. Take pictures of Just utilize your ability. Whenever you have something that you're working on, How can I also make a couple images for stock? And then every time you're going through your portfolio, when you see an image, you're like, Wow, that's a really beautiful image. It's kind of tells a story and there's I don't have I don't I don't need a model release because there's no model in it or that it's a person that's totally unrecognizable. It's just a shape of a person. Okay, that's a perfectly stock Kable image. So start utilizing Adobe stock, the poll images that are dead to you currently and bring them in and and start making some money off of your images. Um, OK, so if we're going to do that, then we have to know how. So this is Aziz AEA's it is. You're going to go to contributor dot stock dot adobe dot com and you're going to sign up. And if you're already on Creative Cloud, you're just gonna fill in your adobe creative cloud information, and you're going to be set up. And then from then on out, once you're done with that, all you need to do is go back to light room and this adobe stock published services ready for you. You click on it, you put in your credentials so your adobe user password and I d and then you're in, then you simply right click. Um, well, actually, it's just one. The only thing you have is a submit to adobe stock. Anything I drag in there, like, for instance, let me go up here. I've got a couple that I set up just for key wording purposes here. Okay, so I've got several images, So the first image I'm gonna upload is this one. So I'm gonna go and notice that this isn't even a real image. This is. See that paper peel right there. That means that it's a virtual copies, not riel. So I've got versions of this image. I've got the regular one. So that's a, um, trees in the fog there, and then If I go this one, I've got a blue, black and white kind of scion, a type of it, so I can upload both of them because both of them might be interesting. So I'm gonna highlight both of those. But I also have this one. That's kind of cute little squirrel stealing the dog's food. So that's fun. Um, so I can upload both of those. So I'm gonna take all of these images, and I'm going to drag them onto Adobe stock. Now it's important to recognize several things about your images before before you send him to Adobe stock. The first is obviously make sure that you have releases for anything that's a recognizable building or a recognizable person. So if they're still you just watch her a. Does it watch your legal P's and Q's, but also, Adobe will curate those. And if they see something, they'll say, Wait a second. I don't see. You know you're gonna need some kind of a license for this. You're gonna need some kind of release, so they'll alert you. They have a feedback option so they can feed back and say, we need more information about this. Um because there won't. They want to sell your images as much as you dio because they're making money off of it. And so are you. Um, so the next thing to look at this key words. I have no keywords here. No keywords, no keywords. Keywords. So this when I put keywords in this one, I haven't key worded actually deleted the keywords so that I could pretend I haven't do keyword. Um, so with the deleted keywords, it's gonna be interesting to see what happens, because I'm not gonna be able to sell this if people can't find it, right. So I'm gonna go to my adobe stock here, and I'm going to publish so you can see I already had one other one in the queue ready to go, and this has no keywords on it. So I'm gonna go ahead and publish all of these images, and you have to have access to the original images. And by the way, there's more than just keywords. You can also put in t There's titles, descriptions, stuff like that. Go ahead and fill all that in the more information you can give to adobe stock into the people looking for your images, the faster and easier it is for them to find it. And what do we know about things that are easy? You tend to do them. So if someone confined your photo easier because you tagged it right and you put some information and they're more likely to find it, Um, the keywords are the critical thing. If someone comes to search inside of Adobe Stock like there on the Web site or they're inside of their portal and they're searching, they're gonna find your images on Adobe stock based on those keywords. However, the title of your image on the description of your image are embedded in the photograph, and they are recognizable by Google outside. So someone searching for those terms, they will find them through Google, and it will send them to Adobe stock. So if someone finds it from Google, they can still get into Adobe stock and see the image and hopefully by that image. So remember that all of the information, the title of the description and the keywords and even the name of the J Peg are important to the adobe stock selling process. So, unfortunately, I named my little squirrel random to that's that's That's not unimportant. Uh, that's not a good way of selling that image. So what I would want to do is rename that image squirrel eating dogs, food or something like that. Are squirrel at the dog bowl or squirrel eating at the dog bowl or something like that? And then that would be easier for Google to find it. All right, So where Right now, we're currently up loading the files so you can see that it's up Finished uploading this file and this file. It's just working on these last two, but we're not going toe weight. We're gonna go to Adobe Stock now, so let me just go there now, and I'm gonna go to my portal on Adobe Stock, and I'm gonna refresh it so that we can see everything that's there. See that? They're there now. So now look at this one here. And look at this one. This one hasn't on five key words, but remember, it had no keywords. So what happened? Magic just happened. It's amazing. So actually scares me a little bit, but so, um, noticed that the title came from my title inside of light room. This is iron lamps in the streets of Stockholm that's useful to Google. But now if I come down, look lamp, light, Lantern Street City. And if I think one is more important than another, like for instance, lamp is the most important here because it's a the top city is the least like so they knew which one was better, because the one that's at the top is going to be the first major search term. And so you want to put them in order and you can change the order by simply grabbing and dragging them in order. I need to add another 11 called iron work. Okay, so that's ironwork. So it's iron stuff so that, you know, someone's looking for iron lamps. They're gonna find it there on light room is Oh, it just told you. It just said I'm done. Now go tag him and get him ready. So now this one is ready, so it's it's ready to go. I need to select a category. So I'm going to say this is, uh what would we say? This is buildings and architecture, and it has no recognizable things, which means it's ready to go. So I'm going Teoh, save my work and I'm going to submit it for approval and go ahead. That's how long it took me to make that ready for sale on Adobe. So then I go back to my new images that I've uploaded and I look at this one and this one. Let's see what it did. Tree nature, forest trees, landscape fog. So it just mist the fog. I guess the fog wasn't quite foggy enough for the crazy thing. But I'm gonna take fog up, right? So I want trees in the fog. Now I can go the title. I didn't enter a titles and I can enter here. I can say, um, trees in the fog in San Fran Thetis go trees in the fog in San Francisco. So now I've got a better descriptive term. Um, and then I can scan down. And what kind is it? It would be nature. So landscape that will work and there's nothing recognizable. Save the work and save it that easy enough. Now the amazing thing is that it's coming up with those keywords for me. Now if I go to a photo that I have keywords. Four. So let's say this one and I go down now. See, this already has so broken IPhone Sedona fog. Uh, IPhone, IPhone. Ah, graffiti. So I'm going to do, uh, broken IPhone First, I can imagine that being a good search term and then I'm going to dio I IPhone Ah, graffiti. Next. And I'm going to do landscape photography next. Something like that. And Isaac Bayley is the person who dropped his phone. I don't need that. So I'm gonna get rid of that keyword by clicking on the X so that because no one's gonna be searching toe by image of Isaac's hands. So I'm that's that's that one's ready. And so now I'm gonna search and it will be a lifestyle shot and no recognizable and save the work. And oh, I don't have a title. See how it wouldn't let me submit it without a title So I can say broken IPhone, photographing, uh, hands, hands with broken IPhone, photographing nature like that, and then save the work submit for approval. It's on its way. And I could, of course, save a lot of work and then submit all of them for approval at the same time. You see how that works? Okay, so now we go back to light room where we have the ability. Teoh What? We're going to talk a little bit more about some of the other abilities that we have. So I just wanted to get that through to you about how easy it is for you to connect to people that Adobe is working very hard to connect you to your photos and to connect your photos to people who need your photos. Do you see how they're doing that? So they connect you to your photos by making it easy for you to tag them and log them and put them on maps and put keywords on them all that kind of stuff. They're doing that. They're working very hard to make that easy for you to find those images. They're also making it easy for you to connect because anything that I connect here inside of my portfolio or my working drive through this little thing right here. So if I say if I go in here, you can see that all of my Prague images see that little sideways lightning bolt that tells me that this is connected to light Ra Mobile. This one, the one above it, That's just a square is not. But if I simply click on the Prague area here, if I click on it, it now synchronizes up to light Ra Mobile. And so when I open up light or mobile here, I click on light room and you can see all of the images that I had a available in here. Also available right here by collection. So light room mobile connects to all of your images inside of your computer via collections. So anything you put in a collection, if you click on that little tag that says it's that little sideways lightning bolt, it will be available here for you to look at review. You can adjust it. You can work on it. You can do anything that you like to it. You can even share it so you could share it to your portfolio if any of you are on. Um, I understand you were talking to someone earlier about once you're on light room CC, then you can post them to a very professionally designed website that they have created for you for free, and you can do that right from here. So once you've chosen an image, you like it. You can just share it up to your portfolio, which Adobe has created for you. It's very easy to upload it, put it on there. You could even post on entire project on there. But it's all connected in here and to your light room so that anything you do here is done immediately on your computer. So you're all your images, air connected back and forth across the cloud, and then all of that is also connected onto your phone. So you have the ability to toe work anywhere you are share anywhere you are. If you're standing in line at the grocery store, you can simply open up your light room and choose an image and shared out by Facebook. Or put it on Twitter put, you know, whatever. You instead of playing Pokemon, go on doing this. You can be sharing images to the world, you know, and you could be getting images ready to put him on adobe stock, looking for images that you think would be great. If I were you, I would go home today and make a collection of all the images you haven't looked through in the last 10 years. Throw him into a collection that says Review. And then just whenever you're somewhere, click on that review collection on your phone or on your IPad and just scroll through it when you see one that you like, click on it and flag it and you do that by just swiping up and it flags instead of shooting a pokey month thing or whatever. So you flag it and then keep moving. And then when you come back to your desktop, you can just go through and look for all the flags images in that collection and start working on him and get him ready and tag him and post them on. Um, Adobe Stock. Now, one thing that you should note Onda. We're gonna go back to our releases. So remember we have this one ready for release because we have releases for it. So if I drag this one to Adobe stock and I publish it, it's going to send it up to Adobe stock. But now they're gonna worry because they need to know that it's okay for them to sell this print of, um, this lady in this guy and where they are
Ratings and Reviews
Jared was a terrific teacher and I changed my workflows to include his suggestions right after the class. I can find my photos now and have begun successfully selling on Adobe stock.
For us amateurs, professional advice on how to keep it all together with our photo portfolio. Motivates me to put in the time to get organized to save time later.
While it was useful information, it did not meet my needs. I thought the class was on developing a web Portfolio in Lightroom.
Student Work