Finding People to Shoot With
Forrest Mankins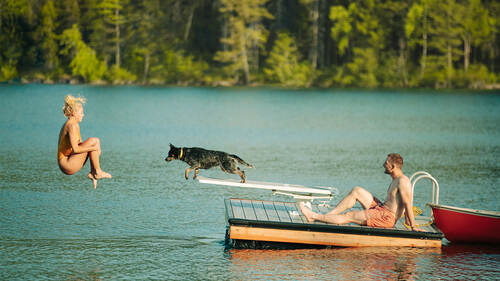 Finding People to Shoot With
Forrest Mankins
Lesson Info
8. Finding People to Shoot With
Forrest helps you find/identify people to shoot with, even if you've never done it before. He explains how and why to properly communicate everything from your concept to logistics.
Lesson Info
Finding People to Shoot With
Finding people to shoot with. So I'm guessing a lot of you are saying, okay I get all of this, but how do you find people? I don't have anyone to take photos of and you might not even have any photos of people in your portfolio yet, so it could be even more challenging to start building your network. I will say this, if you're in this stage, if this is you it doesn't get any harder than this or even better, it's only gonna get easier. So for now, we're going to focus on starting with just one person. So that could be a close friend, family member, significant other. It could be a person that replies back to your call for people on social media. And for some of you, this might seem like the most daunting thing you could imagine but I promise that the worst that can happen is someone says no. This step can definitely be scary because you're putting yourself out there but I think you're gonna find that there are a lot of people out there who really are eager to take photos. So we've found...
a person, any person. And now it's time to talk about some things that we need to remain highly cognizant of from this point on, out in the shoot. And when someone has agreed to shoot with us they are displaying a huge amount of trust and not only in our creative vision, but trust in us is people. It is solely our responsibility to outline everything with your model before this shoot. And I am talking about your obvious things like your concept, location, wardrobe, timing, logistics, all of the day of information, but just as importantly what happens after this shoot. Most people won't know or think to ask about how you're going to use the photos. Hopefully they do. But before I was into photography, I know that it never really crossed my mind when someone took my photo. So I let my subjects know what the images are for where they'll be and why I'm making them. I'd say 90% of the time with someone new I'm making images just to make them not for any client. So keeping that in mind, my typical email to someone before shooting together for the first time is kind of loosely structured like this. An overview of the concept, what the day of looks like, what method I will use to deliver the photos in a few sentences about appropriate usage on both ends. I let everyone know that I'm not making these photos for or selling them to any company. And if I do get an inquiry that they'll be the first person to know. I also let them know that they're free to use the images for their social media or website. And likewise, if they're approached by a brand, I'd expect to be the first know as well. I also let everyone know that they are totally encouraged to bring a friend or a significant other, just anyone whose presence might make them feel more comfortable. And what this does is it puts control back in the hands of our subject and it gives them more confidence in us. In addition to providing all of this information, simply because we should as good people, this is kind of a level of assertive respect which falls under the scope of intimacy, which is that crucial connection we're looking for with our subjects. When they're completely comfortable, it's gonna be apparent in our photos and vice versa. Wardrobe, so this is something that I think a lot of photographers skip out on, but it is just as crucial as any other part of the photo. I'm not very well versed in fashion but I have spent some time identifying the things that I do and don't like, and kind of seeing what works and doesn't work for the way that I shoot. I keep a Dropbox folder of images I found online with wardrobe elements I like and I send this folder to my subjects ahead of time to see if we have any overlap and taste. Remember we want our subjects to be excited about this too, so collaborating with them in this way is important especially when we're just starting out. I think about things like color and cut but also what my photo is about. What style of clothes fit into the context of that? Am I shooting something that is supposed to feel fun or serious or surreal? Matching wardrobe to the tone of your image elevates the results and it helps our viewers better understand what we're trying to accomplish.
Ratings and Reviews
A lot of philosophical insights but not much of practical tips to use! I love Forrest Mankins photos and youtube channel. I signed up for his workshop to get a bit more of an insider perception, which he delivered in his own style and which is great. However, at the end of the workshop, I have a hard time to really feel like it worth it. Maybe I was expecting too much of technical, really hands on tips. The whole thing is good overall, don't get me wrong but not as much useful as expected.
Creating a Moment Overall, this workshop had a ton of great insight into Forrest's process before and after creating an image. I learned a lot and really enjoyed the points he touched on with working with models and teams. I never had a workshop go into these sort of important details that forgotten at times. I wish the workshop had more "in the field" video content as it tended to get a bit cumbersome watching Forrest talk at the camera over and over again but regardless I definitely learned a lot and would purchase this workshop again in heartbeat.
Student Work