Creative Advertising for Small Business Owners
Build An Ad Strategy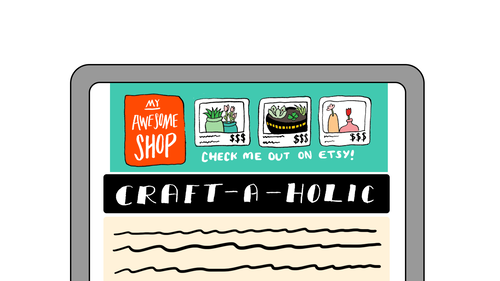 Creative Advertising for Small Business Owners
Build An Ad Strategy
Lesson Info
Build An Ad Strategy
Class Description
This course is part of the Turn Your Etsy® Shop Into a Sales Machine Bundle.
Once you've established your Etsy® storefront, you can focus on expanding your brand recognition, acquiring new customers, and adding new products. A successful advertising campaign that targets new customers with precision can kickstart your growth, and lend your marketing strategy new energy and direction.


Lisa Jacobs will show you that simple, well-planned advertising campaigns aren't just for large brands - they're essential to build out small businesses, as well. Join this class to learn:


How and when to build an ad campaign into your marketing strategy

How to create a successful ad campaign that attracts the right customers

Where and how to advertise your products
Etsy®
 is a great sales platform, but only as long as you are able to get the word out about your brand and your products. Build a successful advertising campaign into your marketing strategy, and bring your small business to new customers.
Reviews
Great for product based businesses who use Etsy to sell, I still found it useful and enjoy Lisa's style, thanks Lisa!