Creative Cloud Essentials
25 Wrap-Up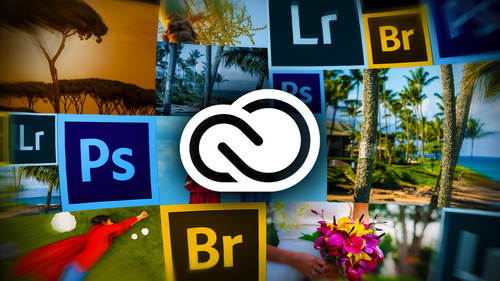 Creative Cloud Essentials
25 Wrap-Up
Lesson Info
25 Wrap-Up
thank you all for everybody who joined in today. We had a wonderful day. We learned a lot. We could not do this without you guys tuning in again. Thank you to our wonderful in studio audience. This was great to have you here with Lisa. And of course, if you want to join us here in studio, the best way to do that is remember to go to creative live dot com slash front row. You could be here joining us as well. We'd love to have you. But again, the biggest round of applause and thank you is for Lisa Snyder. We've had a great day. Let's give her a round the clock. All right? You set us up. Mostly for what? We're gonna get into tomorrow. So good about that. Yeah, I think we're going. We're looking forward to Day three, but we'll share a few more comments before we hit the road for day two. Great. So, Michelle be said I'm Alisa junkie. I don't know if you saying that I sing it for you. Besides being a creative life junkie, okay? Marty says you can never have too many Lisa classes. And Amber ...
I says OK. I went ahead and bought this class, plus a few of Ah, Lisa's discounted courses. I'm being frugal. But this says a lot about the quality and that's it for day number two. We will be back tomorrow. Same time, same place. Hope to see you there.
Class Description
Adobe Creative Cloud is an essential toolkit for photographers — but navigating its many programs can be overwhelming. Join best-selling author Lesa Snider for a comprehensive course on how to harness the power of Creative Cloud to build a thriving photography business.
Lesa will show you how to grow your photography business with Creative Cloud's suite of applications. You'll learn how to build promotional materials, how to create and customize a professional-grade portfolio website with Behance, add compelling elements like slideshows, audio, and video, and display your portfolio on any mobile device — even in printed book form. You'll also learn how to use Photoshop to create a professional and engaging video portfolio to showcase on your website, iPad, Behance, or burn onto DVD.
Lesa will also cover how to use Kuler to grab a color palette from a favorite image for use on your website or promotional materials, as well as how to use familiar drag-and-drop tools in Adobe Muse. By the end of this course, you will be able to create a full-blown website worthy of your work, with light boxes and slideshows to showcase your portfolio, and contact forms to gather leads.
Software Used: Adobe Creative Cloud 2014 

Reviews
I have watched the day one and part of the day two classes -- this class is chock full of creative ways to use the cloud to expand your business -- and to help photographers help their clients get more for their money as well as save money in creating beautiful marketing tools. I had been so confused over the lightroom/photoshop thing, and Lesa makes it so easy to understand how to use each program for their strengths or super powers -- so I'm ready to power up my photography business !
Lesa makes learning easy! Thank you Lesa!