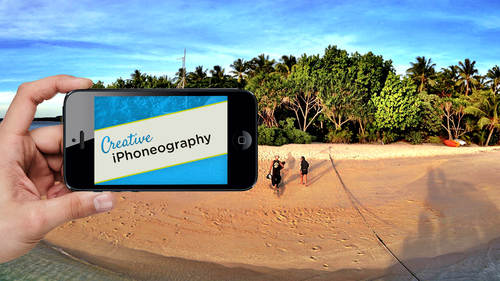 Lesson Info
12. Day 1 Wrap-Up
Lesson Info
Day 1 Wrap-Up
love to thank all of you for participating out there online. And I have been checking the hashtag Jack photo live. You guys have been posting your photos and telling us the APS you use. So that's a great resource for all of us to kind of look and see what people are using what they're doing with the apse they have. So keep doing that, and we'll kind of check in with you guys as the day goes on. And tomorrow. So thanks for participating. Thank you to our in studio audience. You guys have been great. We're looking forward to having you back tomorrow. And also a big thank you to you, Jack Davis. Actually, those questions. If there's some of those that you can actually send to me than tonight, I'll actually maybe come up with some sample images to answer some of those questions because we do have a lot. And because we didn't have time at the end, I'd be happy to do some homework tonight. Based upon those questions, how interactive. It is awesome. We love it. And hey, speaking of tomorrow, ...
can you give us a little bit of a run down of what will be covering tomorrow We're going to get into the whole enhancing in elaborating We touched on it just because I'm snap seed. If I would have just gone into pulling out tone and didn't play with some of the rest of snap See, that would not have been nice, but we're gonna get into other APS and other ways of extending the story and we're gonna get mawr into our retro and grunge and color. We're going to get into video show both shooting, video, optimizing video and editing video. All of us have got a high def video camera right here. And it's amazing how many of us aren't using video. But there are some incredibly elegant video not only optimizing but editing apse, which are really, really fun, and for you to be able to play with that, even things like GIF. You know, gift is the graphic image format that allows for animation within a file format is awesome. So there's a number of ways that we can do that. We're gonna get it into a little bit of some painting and graphic apse, which again, for a lot of people, they've never played around with that, but I think some of the painting APS are wonderful. Coming from someone who does a lot of painting on the computer. Some of these abs are ridiculously fun and actually very, very capable in and of themselves, which ISS Speaking of which, if we go back to the desktop, let's see if we've got a painting. I was doing a painting last night and, uh yeah, so here, if you can see this. So this is a painting done in about 30 seconds. Um, on the IPad. I would tell you what I did it with, but it's fun. So even things like that again extend this ability of things we're playing now with our box of crayons. What can we do with it? So tomorrow will be a play day as well as the tail in will not only talk about archiving your work, but the printing and things like that. And also a few tips and little tips that related to the social networking. But it will be a play day in a practical day in terms of things like archiving and sharing. Okay, well, looking forward to all that, it sounds like a ton of fun. So, Jack, we always get great comments from the folks you know in our chat rooms about how you teach. And we got a great quote from Mango seven. Who says this workshop is awesome? It has opened my eyes to what I can do with the IPhone camera images that I've ignored for the longest time. I think that it was the idea that it was a fat and it wasn't complicated enough. The snobbish side of me wants to do things the hard way. Eso thanks, Jack, for opening my eyes with your fabulous images and expertise. So thank you from up here, too. Really cool. Well, I know most of us watching are probably photographers. I know I am one and we have thousands of dollars worth of gear that stays at home. Are stays in our in our car wherever, but we always have our IPhone and our phones with us. So this course is really about being able to step that game up and taking the best pictures you can with the camera that you have with you. And the way to do that is to watch this course and really learn all of the ins and outs of this there. There's a lot going on here. It's It is complicated. It's not necessarily as easy as everyone thinks it is. So taking the best photo that you can with your IPhone and video, this course is has to be in your catalog in order to have that in your pocket. It is $79. You can purchase it right now for $59 so I think it is well worth the price. And with that, I'm excited about tomorrow, excited to get into video as well. And we will be back. Same time, same place, not am Pacific, and we'll see that then.
Class Materials
iPhoneography Companion Workbook.pdf
Ratings and Reviews
Jack is terrific and there's a lot I learned watching the videos. Of course this is a fast-changing field so some things are dated--some of the apps no longer exist--but I highly recommend this course to anyone wanting a wide and pretty in-depth orientation to the world of Iphone photo apps.
Student Work