Day 2 Pre-Show
Jack Davis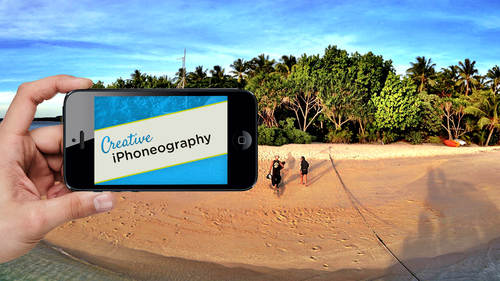 Day 2 Pre-Show
Jack Davis
Lesson Info
13. Day 2 Pre-Show
Lesson Info
Day 2 Pre-Show
Hello, Internet. Welcome to Creativelive. Thank you for joining us. This is Day two of IPhone. Ah, graffiti with Jack Davis. My name is Susan. Roderick. I'm going to be your host along with Mr Jim. Kentucky. How are you doing today? Fine, sir. Very well, Thank you, Susan. I'm excited to have my bow tie back. I'm sure the chat rooms will agree. Yeah, I don't know. Maybe we should ask. Sure. They'll let us know. Yes, they will. All right. Without further ado, I would love to introduce to you are a award winning instructor, Mr Jacque. Wow. Davis, how are you doing? I'm doing great. I don't think I'll ever get used to Whose idea was it to do this whole well thing? I don't know, but anyway, it's great to be back Great for a second day. I'm looking forward to it. It's exciting. Now, along with you guys out there on the Internet, we also have an in studio audience, so I'm gonna introduce them. But I also want to let you know. Please let us know in the chat rooms where you guys are watching fr...
om today so we can give you a shout out now, over to our students. Neil, we're going to start with you. And if you guys could just let us know your full name where we can find you online and tell us a little bit about your connection with IPhone Ah, Graffiti, please. Hi there. My name's Neo Barham. I'm my company's cenegenics. We make filmic pro and we make filmic remote. I guess that's my connection to IPhone. Ah, graffiti. Right there. It's a dedicated video camera app with full manual control presently for IOS only. So I guess that's the connection to IPhone. Ah, graffiti. Um, but actually, if you check out our social media sites at Filmic Pro on Twitter or facebook dot com forward slash filmic pro, you'll find out that we're trying to branch out to Android and Windows with an exciting Kickstarter campaign, so hope you check it out. I'm excited to be here. And one last little thing if I anyone who has the opportunity to have wow as their nickname should run with it. Good morning. My name is Sean Swale E. You can find me on Twitter at Sean Swale E. You could spell my first name. S H a u N it's a little bit unusual. Um, I'm also on Instagram at Sean Underscore s. So let's see. I've been shooting on the IPhone for a little over two years now, have, um, just ah, just was amazed with what you could do with it. And ah, kind of took off from there just playing with lots of different APs and eventually became a part of an artist Collective called We Are jetzt You confined a set. We are Juckes dot com, and we're on lots of social media platforms. Instagram and I am amongst others, and that's just an artist. Collective IPhone og refers android photographers from all around the world. I think there's about members, and we just try to push the mobile artistry platform ahead whatever with photography and videography on the website, there's app, tutorials and articles featuring artists from from all over. So check us out. My name is Jesse Powers, and you can find me on Facebook at Jesse Powers and it's J s s. I. You can also find me on instagram it just suck a Powell J e s s u c k a p o w. I have power versus Wow on him on a pee on my name, and I got into mobile photography when I was I just got back from living in India for the last two years, and so I guess I just happened to pick up travel photography and another artist collective called Android Editors picked me up, and the focus is on initially started on Android devices and the different maps that we can use to make various edits. Because a lot of the stuff that Jack has talked about, aside from Snap Seed isn't available on Android. So we have limited APS or trying to make the best of what we have. But since we've grown, we've been in existence For about a year now, we have actually branched out, and we have two of our 10 members who are IPhone users. Um, and what we do is tutorials member features. We do artist features of android and IPhone photographers, and we have also just recently started partnering with various application developers. So the Android members themselves and editor members are doing beta testing for pixel er, which some of you may know for pixel er, express and pixel rheumatic. We're also doing the beta testing for Visco, which is a huge app that people love on an IPhone. And so we're currently doing. Some of our members are doing the beta testing for fiscal for Android. Oh, you can find us Android Editors Droid at it is the name on I M, as well as Instagram and our website as android editors dot com, which is our tumbler page, and I believe in a Facebook search. If you just look up Android editors, you'll be able to find us a swell Well, thank you so much for joining us, and you guys are great studio audience. Also, we have so many people joining us from around the globe, so Jim tells who is on line. All right. We want to say Good morning, Hi from New York City for Mary Trevor, Hello to Zack from San Diego and Good Morning to Marty from Albuquerque, where it's raining cats and dogs and have a first ever hard drive crash last night. So we're sorry about that. Marty Well said Awesome again. So Jim said yesterday that he was doing a search of comments in the chat room, and he liked did hashtag awesome. And then three comments from me came up way like we like that. Awesome. All right, well, with that, everyone, welcome to creative life. Thank you for joining us. This is IPhone on graffiti with Jack Wow, Davis and we are going to get started.
Class Materials
iPhoneography Companion Workbook.pdf
Ratings and Reviews
Jack is terrific and there's a lot I learned watching the videos. Of course this is a fast-changing field so some things are dated--some of the apps no longer exist--but I highly recommend this course to anyone wanting a wide and pretty in-depth orientation to the world of Iphone photo apps.
Student Work