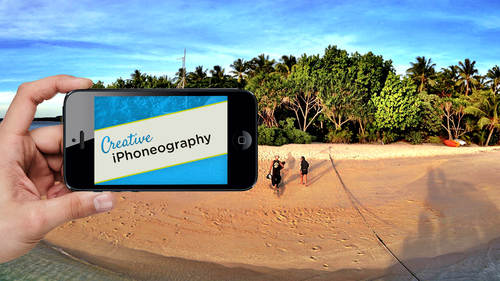 Lesson Info
24. Day 2 Wrap-Up
Lesson Info
Day 2 Wrap-Up
Well, say it one more time. Awesome. All right, everyone. Well, way are here. Incredible. Have all about sharing our passions with each other. And that's why we appreciate all of you watching. So I just would like to thank you once again for joining us for this. Awesome. I said it again. IPhone. Ah, graffiti class. You are the reason we're here. So we appreciate you very much. Thanks again to our in studio audience. You guys have been excellent. And once again, Jack Davis, thank you so much. I can't wait to have you back, which I'm sure will be soon. We've got next month, October we have We're doing a three day class in adobe camera Raw, which is actually going to be a fantastic class. It's basically a parallel to my light room class, which is optimizing enhancing retouching and photo shop integration. That will just be a kick of kicking pants. If your workflow is the dough became a raw. That's great. December, we've actually got four classes. This is really exciting. Fits right in her...
e with pornography. I'm doing a class on underwater photography which would be under an over water photography shoreline as well as underwater tweaking of scoop of based photography. We're doing one on motion blur as well as freezing motion. That's permission to play with your shutter speed. We're going to win an infrared photography. These are all just one day classes. So getting a camera converted for infrared and then what you can do in terms of how you shoot and optimize those images is gonna be there. And then we're doing one more, which is macro photography, playing and experimenting with different cameras, whether pocket or SLR with what you can do in this micro world, including what you can do with things like, I didn't show you guys what we did with that lens. But trust me, it was really cool. Macro on the IPhone is actually absolutely awesome. So those are four class. We're going up in December. So actually, I'm gonna be here pretty much every month through that, the rest of the air, which I'm very happy about, Great. We're too are definitely excited to have you here and also big things. For me. It was just a wonderful class. You know, I feel like we just scratched the surface with this stuff, so thank you very much. And, you know, I'm sure you guys out there also would like to give Jack a big thanks. And best way to do that is to please go to our Facebook page. It's facebook dot com slash creativelive when we've said about thank you card there for Jack. So please go ahead and go there and give him your thoughts. And already a couple people have really made some amazing comments on that Thank you card. Claressa West says another groovy workshop. Thanks, Jack, for sharing her awesome knowledge. And Mark Stall wrote Very worthwhile time spent even with my extensive experience shooting with IPhones. For three years, Jack has mawr in depth understanding of so many APS that I haven't even had a chance to be able to play with. His suggestions were very helpful to me. Great workshop. Well, think thanks, market, thanks to all you guys out there for posting on our thank you card way are So this is very exciting. I don't know how many APS were sold in the last year, but I know it's like a 1,000,000,000 APS were sold, right? Do you know the number anyone current sold through the APP store. I think they did pass. I think they did. I mean, it is just we have so many Absa choose from and especially with photo and video, you know, the market. There are so many APS and this class has been exceptional at narrowing it down. And I love what you said, Jack, about having the accessibility to being artistic on a regular basis. You have your phone with you. If you haven't gotten into video, do that. I mean, we just have this in our pocket to be creative all the time and to share this artwork. My friend Kate Haley, who works here creativelive She takes so much artwork with her phone and Prince, you know, up to 11 17 inch prints. She's creating artwork with this phone. So I just really appreciate this course. I think you guys really need to dive in. Take Jack's advice about the abscess, use how to use them. How to create better art. The course is $79. You can purchase it up until tomorrow morning for 59 so get on board, get creative, share your work, print your work. This is an incredible piece This is an incredible device. So with that, everyone, we're gonna have Jack back accretive live. You've heard of schedule. And so we will see you soon, Jack. And everyone that is a wrap. Thank you very much.
Class Materials
iPhoneography Companion Workbook.pdf
Ratings and Reviews
Jack is terrific and there's a lot I learned watching the videos. Of course this is a fast-changing field so some things are dated--some of the apps no longer exist--but I highly recommend this course to anyone wanting a wide and pretty in-depth orientation to the world of Iphone photo apps.
Student Work