Retouching: Panarama and HDR
Jack Davis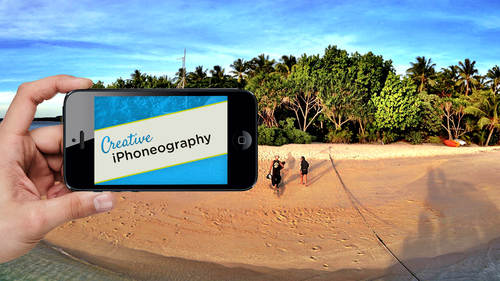 Retouching: Panarama and HDR
Jack Davis
Lesson Info
18. Retouching: Panarama and HDR
Lesson Info
Retouching: Panarama and HDR
Let's do a, um still works in that same area of optimizing your image before we get too crazy with special effects. And that is putting together a panorama is and merging. Ah, high dynamic range bracketed shots again. We're creating our source files before we get really freaky on it. So, um, this one right here is known as Auto Stitch. This is our icon in the far left hand side Auto stitch. Claim to fame is it does not stitch in camera. You are going to select photos that hair coming from another location. What that allows you to do is one. You can shoot different exposures along along the way, and it will do its best to blend those both exposure and tone and color. And, um, also allows you to do these checkerboard panoramas, and it also has been one of the ones the best ones for keeping the resolution of your file. So one way, one thing that's nice about it is that you can just go click, click, click, click, click, click, click, click, click, and then move on and excuse me, not stitch...
it together, not even worry about the process. Just wait until you get home to do it, as opposed to doing it in camera. Um, too, especially with the new IPhone five s, which can shoot 10 frames a second. This is a trick that we've been using with photo shops. Foot emerge for a while, and Ben Wilmore has done some very fun stuff with it. Where you, you know, most of your SLR zehr shooting 5 to 8 frames a second. So you actually, if you got a bright enough light and you're able to shoot at 5/100 of a second, take your camera, just go, uh, and paint the scene. Take all those pictures and then just dump them into photo emergent photo shop, and it will automatically combine those together. It's so good it will actually find the edges even though they're strewn about. And what was this image over here was actually shot. You know, the 10th images, the one next to this one and it's a mess is what's known as a checkerboard collage where you're doing multiple rows. Um, this APP does that. You can use a checkerboard to do any kind of elaborate, and since you can shoot it team frames a second question will be Can we get away with murder by going and then throwing these all into auto stitch? But I love it from that standpoint just because it does do the post processing. So this one, I've got this one. We'll do four I've got You can see this one is probably a 20 shot Pano that starts with this image. Here, um was a series of four shots taken basically from my old front yard. I just moved after 20 years. I built a house right on the coast in San Diego and I just moved. Brings tears to the eyes still in San Diego. Still love it. My office is still on the coast, but so that is pretty darn cool of what it just did. And you saw the tiles that it im generated in here. And you can see the seems no, you can't see the seams because it's freaky Cool, a k a pitch in. It really does an amazing job of what it has at its disposal. Going up here in the preferences a couple things that you may want to dio and, um for weaken after the fact we can say advanced. We can say that we wanted to be 100% and it will now go up to 36 megapixels. This is something they've upgraded. It used to be limited to 18. So I believe now, in the current operating system, this is the highest rez panorama that you can create is by stitching individual shots using auto stitch. I don't believe that 3 60 panels the photo sent and the I know that the one built into the IPhone camera, the current IPhone before is limited to 18 megapixels. The IPhone five s is gonna be limited to 28 limited to 28. Come on. 28 is awesome. The fact that we go to 36 is fantastic and weaken Set that for this image as well as the default, which also, like I said, I'm resetting up this, um, blending options. So auto exposure? No, I don't need notifications. Thank you very much. I don't like geo tag If I don't need it. And stitch guide. I probably don't need that either. So we'll say yes. So let's actually go back. You'll notice that it also keeps track of all your panorama. Sits as its own gallery so you can go back to them. But let's go back in here and re stitch this one. That one did so good. Let's go ahead and stitch a bigger one and see what kind of trouble we can get into, especially now that we've turned on the features. Which means it's going to, um, now have 12 shots. And, um, now it's going to take quite a bit longer for the 12 images aligning and stitching. But all things considered, it's still doing a very quick job. And now this is being done with 12 different photographs. Questions in studio Yesterday we did Panorama is, I think I did Photosynth 3 60 degree pan. No, there's a man jerk domain. There's a DMG. There's a number of APS is probably a dozen Penn Ram maps that one actually did a great job in here and again, we have our 36 megapixels and considering that thes air done with each one being a different exposure, this is one thing I love about it. I'm looking directly into the sun, and I'm looking directly degrees away from the sun and for it to stitch those all seamlessly. Keeping an existent exposure is fantastic. So auto stitch that actually did a very high rez file. Very, very quick. Yes, questions, Jack, Karen H had asked, If you need to find the nodal point on the IPhone for those you do, that was something we did yesterday. I know a lot of people didn't do that. The point here, if we can get our camera back up one of the cameras is the concept of the nodal point of the is morning to rotate your camera. Whatever it is for your SLR is that happens to be your tripod bracket mountain. That's always exactly right on top of the sensor plain. And it's not the lens, it's the sensor plane. That should be the nodal point. The thing is, since the sensor in the nodal point in the lands and everything are basically on top of each other, what I would recommend on the IPhone to remember is just rest your finger gently on the on off switch and as well do here we can do in studio my feeling brave again. You know what? There is no reason why I can't shoot. Let's see if we have 3 60 panel. Like I said, my shooting ABS will do 3 60 panel. So the topic here is having an. Unfortunately, the on off button is also just over the lens. So let it use that GPS. So the topic is which is gonna be a little bit difficult here is I'll say, start, and then I'm going toe. Keep the my finger in location, and this becomes a little bit challenging when I'm doing this. I'm trying to not dio that up, and you can see there's a little issue because I did cut me some slack. I'm cabled right now, and it's on the IPad. But anyway, so that you're absolutely correct. You're gonna want it. Keep it and you guys moved. If you can rotate around the nodal point in this case, it's going to be your basically your lens in your sensor. That will give you a much better Pano, especially when you have a close up elements. The challenge with a Pano is the closer. The subject matter is to the camera, the more difficult it is to match the reason why you can get away with bad panels by people who panel like this ago. I've been doing this for years, and it works out fine. If you're shooting out toward the horizon line. That perspective difference isn't that dramatic. If I'm shooting up here close shooting that from here and shooting it from here, that field of view is a completely different vanishing point and very, very difficult to do. So that's where that nodal point comes in. Thank you for asking that question. Karen just wanted to confirm. So yes, absolutely. It's just as important. And the thing that's actually is a good point, even with your point shoots and other ones, when you're doing Panos because no longer or people putting the tripod mount right over the sensor, they're completely forgotten The reason why it was place where it is. So you'll find the your tripod mount on the side off to the lens. And if you were to rotate on your tripod like that again, you'd be defeating the purpose. So whether you're doing it by hand by going like this and again, you'll notice that I was trying to do everything I can to even going up and down or whether you're using a tripod. You know you want to if at all possible rotate around that sensor. Good. Good questions. Okay, um and, uh, the HDR So let's dio are pro hdr. That is my favorite pro hdr and I've got true hdr on here as well. The thing to remember with the's APS is since they want you to do it as a default. And we did this yesterday in class in terms of doing it in camera and I think we actually didn't we Actually, we've been stitched one in pro HDR yesterday. Did we know we did? OK, so I probably did this the tap screen to start. So that is the challenge. That one. I had my host moving, thank you very much. And But you notice that after it when it finally finished it, it actually tried to get rid of what's known as ghosting of the movement between the images. So it's getting my dynamic range, but it took forever that analysing to try and figure out the light in Black Point before it took the shots is I'm takes forever. So I typically don't and I don't save that file. I don't shoot in these cameras I take advantage of that bracket mode, which again, I don't know if I've got bracket mode on there. For those of you who weren't here yesterday, Bracket moat is on here. Here is the equivalent of bracket mode will turn off the self timer. We do want it to auto save. And I like the grid lines and we'll zoom up so I can come up on. This is how long it takes for bracket mode to create the bracketed pair set. Okay, so it literally is a soon as you do it. You guys don't know that you're still on camera, so it's great. It's setting the dynamic range automatically. If you click in the lower left hand corner, you could say, You know, the highlight I'm interested in is this one, and I'm interested in this range here. So either want subtle more adjustments in terms of what you consider shadow and highlight. By moving the two points now it's going to now. You see, it's very, very subtle, so if you don't need the full dynamic range, what you'll then do after the fact what I'd recommend is going back to a pro hdr. I think I'll show you. True. Itchy are as well under actions in the lower right is where you can do hdr from library. Okay, so you could do a single image from library. That means it's going to try and tone map a single image. There's it's not as good as something like a snap seed. So, um so I think I brought in some images of more significant tonal distinction from the file were actually, we'll do a creative one as well that I mentioned from yesterday. So here are some scenes from Chicago, So I'm gonna come up here. It asks you to first do the dark shot and then the light shot. So in here, I've got a dark for the sky in a light for my, um, shadow detail. And now it's creating the high resolution file from it. And I can have my still have all my cloud detail. I can boost up my saturation saturation. I can cool or warm the file up. Um, you can crop it. You can come up here and filter it. Most of the filters there are some fun ones. The one that I kind of like is what they call Glamour, also known as an ordinance effect from the person who invented it. So it's nice it, Ah, I can take the bracketed pairs very quickly using bracket mode. And then the pro HDR is going to give me some options here. It looks to me like these may not have been the pair's accurate. I can see enough ghosting in there, so I'm gonna say, Done not open it and do that action again. Let's find another range from Chicago because I know I did a number from Chicago. Let's take our high rest. OK? Still looks like it's a little bit out of registration, So if you can use a tripod, obviously that's great. It's not going to do the same sort of auto alignment that some, um, like butcher shop will do when you doing HDR. Let's actually take this and do the same thing. And true HDR as a similar thing would like to use your current. You know, every single one of your camera. APs, when you started out, asked to use your current location, a lot of them won't work. They'll just shut down. If you say no, you can't, even though you go. Dude, I don't want you to know my liquor and location. Um, you have to start up the app initially accepting that you could go back in your preferences and turn it off after the fact if you really want to. But most of them are. A lot of them won't allow you if it can't access the GPS data. So we're gonna dio choosing pictures. So it's gonna be that same thing. Camera roll. Let's see if it does a little bit better of the alignment process. This one doesn't force you to shoot the dark and the light. So I like that most people think that true HDR does a better job of making a more natural HDR less hailing artifacts, but, um and that actually looks like it might have done again. I shouldn't be using different images. I'll use this one back in the pro hdr as well, so I can take my brightness up quite a bit. I'm trying to maintain You can see up here. The challenge is my highlight detail in the upper left. I rarely am I going to take this HDR shot and then consider it. I'm done while that I'm trying to do. All I really need to do is get the raw information, the tonal range, I wonder. Then bring in something like snap seed. So I will shoot bracketed pairs. Make sure I have the full tonal range. Combine them in something like true HDR pro HDR. Get this full spectrum from darkest darks to deepest lights. And then I will quote unquote tone map it as it's called in a program like, um snap seed. Okay, You also have your at your disposal, your little effects. So you also have things like your vignettes and you can throw in. As I just mentioned, I typically don't do a lot of that in the APP just because I've got so much more control in another one. But there will say is an example of hdr using true HDR and that did a great job. And we jumped back to pro and do the exact same shot so we can see because it could be that that would just happen to be the best automatically aligned So we'll do hdr. It was the first set from Chicago it As for the shadow dark one and the light one first, and that actually does look sharper. So it was probably more in line. I think it did a great job with, um fine. We'll take that saturation all the way up A little contrast. And it looks I'm looking at the highlights in the upper right hand corner of it, and I actually I'm I'm liking that, so we'll save that. Let's go to true, and we'll save that one as well. Okay, this one is is giving me the ability to see it, and it could be will open up both of these in our camera roll and just do a little. So here is what is coming from true HDR. And here is again. It's also still sharp is just not previewing as well in the other one So and that when I think was the Orton one. So it has a diffused glow on it. So we're getting that artifact ing in here. The true HCR since I didn't run the filter on it, both of those are excellent. OK, so that is I'm doing that. We've stitched a panorama, that panorama that gave us our raw information that we needed that we would then take into our optimizing APS as we saw yesterday. We have our combining bracketed pairs and something like proof approach er to HDR. I'm gonna do one other one that I purposely put actions in here and I mentioned it. So I think it's one of the funnest things that you can dio, even though funnest isn't technically a word, Um, I did this seen yesterday, which is one of the images which is not shot for bracketed pairs on beer are moving items in here, but for using it for a double exposure. Because it's a different effect in what you'd get by just simply laying one image on top of the other and then combining it at 50%. You're getting a different effect because it is trying to add the lights from one and the darks from the other, even though they may be very similar. So it gives you a very different look than a traditional double exposure. So in this case, I'm gonna take my saturation up, take my brightness up, I'm gonna take my contrast down. So I'm not blowing out those highlights. I'm giving myself the widest amount of dynamic range for what I'm trying to do. It's here, so I'll take advantage of those sliders if I want to. I can do those filtering, but this is the sort of thing that I would then take and put it into. We'll just do, but we'll take that. And then this is where something like instantly going into our little drama effect, where we're going to do some, you know, dramatic tone, mapping of the file in terms of strengthen the file. Okay, maybe even playing with that saturation we have at our disposal the two ways of tone mapping we would talk to him yesterday. So there's a little bit of a review. Drama and structure structure is going to give us our exaggerated tone mapping there and then in one fell swoop will throw in the retro looks that we also mentioned yesterday and cycle through until we get something going on here. So okay, so we kind of kind of like me. I wish you could go back. I wish there was a shuffle that says, You know, that one was good because you get so excited to keep wanting go well, the next one's gonna be better. Next one's going to be better. And of course, you can just also shuffled through our different styles here. So again, this is a little review from yesterday. Let's say that I like I like 10. And then, as we said yesterday, you can go into the styles on going to properties. We can change fine, tune our light leaks, change our scratches and, uh, apply that there is our four image before, after, maybe even dio our little center focus that we did yesterday. Any questions? The Internet's fascinated. I think they're completely focused on everything there watching We have a couple good questions. Another question from the Karen H. Who asked, How did you How do you get the double exposure technique? The double exposure technique is. And of course, I'm tweak. I can't talk with you now. I'm having too much fun. Okay, so I'm sorry, but you'll have to go away. Um, the devil exposure. You can either shoot. In this case, we're since it's not really a double exposure, it's just two different shots. And looking at the two originals, they don't look like they were taken with bracket mode sometime that bracket mode, and that we just shot with I'll use to take the pairs with. There will be slightly lighter and darker, and I'll use that. In that case, it was just two shots, as probably sitting with my camera going click, click, click, click, click, click, click The way that they were combined, which gives you this kind of unique ghosting effect, is by using one of your HDR applications. In this case, we used the pro HDR to combine them, and it's going to try and use the highlights and shadows from the two images, and it gives you a very unique double exposure. So I like that the court, what we're gonna do after lunch is we're going to start with Blender, this other one that I've been mentioning. That is a very streamlined way of combining multiple images, and you could certainly do that. It also has masking and things like that. But this is just a very unique way of doing a double exposure. It's not what you'd get in the camera. It's not what you'd get by using blend modes. It's not what you'd get by doing masking. It's a unique way of doing it. So another question came in from Karen age. She brought up the question about shooting with your IPad, and I realize this is an IPhone Ah, Griffey class, everyone. But if you could just touch on when do you shoot video or photos with your IPad? Is it because I mean, it's not as convenient as your IPhone having in your pocket? But do you shoot photos often with? I don't And it's amazing how many people do if you travel the world, you see people with their ipads taking pictures all the time, and it really is kind like an old view camera, like setting up the wind tripod and putting the thing over your head. They actually have. Ah, gentleman makes a wooden case that fits an IPad in there with the whole thing, so you can. It would be cool, but ah, 10 of people do it. Won the cameras, not is good on the IPad is on the IPhone. It's also an awkward It's not as good. It's not as good. The specs on it on the IPad, even on the retina display is not good. I don't believe it. Is this good? Yeah. Five megapixels that make pictures verse eight Yeah, yeah, Even on the on the current IPad. I believe that is the case. So it's never been designed for a photography. It's not gonna have the bells and whistles that it has. What it does have is it is it's disposal is that you're looking really kind of at the final print because it's so large you're looking at a, you know, an eight by 10 glossy basically. So I think why people are enamored with that is your you get it. I mean, you're in the picture. It really is like a view camera, except it's not upside down. Um, so it's It's an awesome way to shoot. I just don't like it because it's so awkward to carry around it. It actually draws more attention just because people are wondering what the heck you're doing. You know, bring holding up your TV dinner, you know, in their face to shoot, so I don't shoot with it. And I aside from the fact that it's the lower camera, so there's no benefit to it. The experience that you get from it is unique, but it does shoot a 10 80 p high def video. I believe both of them does. The forward facing camera is also less. But I believe the video on the IPad on the back camera is also 10 80 p. So it has all those capabilities. So if you wanted to shoot it for video, if you were shooting it on a tripod, got some big old honkin case with a tripod on it, you would have the benefit of seeing a large picture to check what you're getting. But I don't on. I can't think of anything. You know that I have my case. The one thing that, um and it's actually is not this this case, it's a different case that I use. Actually, no, it is this case, um, has a hand strap. So when I have my IPhone in, I have it locked to my hand, so that would be the one thing whether this is normal. If I wasn't teaching, I'd be using this. So your hand, you know, you get your hands tired, so this is a really nice case. I like it. It weighs nothing. It's from snug in Yugi, and I love that if it doesn't have a hand grip on it, I don't like it is a case. Um, so that would be the one thing that also may help you, you know, with shooting it. Is that you You know, you're not gonna accidentally drop it. Okay. Good question. Anything else? You know, one quick one from Potter Powell's asking. Can you shoot pure raw files with IPhones Now? You can't. Does not. Um, some aps allow you to change the amount of compression during the shooting process. I film a pro is probably one of the best ones for video. They had lots. You should respect the data rate on how you're shooting video. Get a higher quality than what you get with a native camera. Some APS again, if you're shooting the camera like filter strongly mentioned allows you to save into things like PNG. PNG is a lossless lee compressed file, just like tiff is. So the closest thing that you can get to ah, raw file would be a nun compressed file. All of them are, though, gonna be rendered into a pixel based file as opposed to a raw file which is sensor data. There is no way of doing true wrong comment on that. It is thought I throw a little anecdote on that. There's an app called 645 Pro that markets itself is shooting in Deraa, but it's really a tip and not, ah, straight raw. It's a high bit depth. It's adding more than the eight bits per channel. Isn't that one of their? Not that I know. Okay, so 6645 right 645 is one of the ones that would allow you to save it into a tiff and tiff even if they used compression, which is typically an L Z W. Compression is a lossless Lee compressed file. The files are dramatically larger than the Jay Peak files, and so it's a good as you're going to get. But to me, if I if I'm that involved with quality, I'll do the little trick we did yesterday of I want more pixels. I don't see J peg artifact ng If you remember yesterday, one of the tricks that we did with the IPhone is you shoot this way and you have eight megapixels. You should this way in Pano and Pan, 20% and you now just went up to 12 megapixels because by panning and going this one. You're getting the same field of view, and if you go all the way around up to 270 degrees, you have an 18 megapixel. So if I'm concerned with quality, or I'll use what I mentioned yesterday Clear Camp Clear Cam, where it takes six shots, combines them up, presses them again to 18 mega pixel. So if I'm concerned with quality rather than use the compression capabilities of a file which isn't bad, I will typically do a little trick and basically do a Pano, even the auto stitch we just did. I mean, you can again 36 megapixels. So you guys go, you got the money shot. The class. They're opening the angels of weeping. Everything's happening. Go click, click, click, click, click, click, click, click, click, click, click, click, click, click, click, Go into auto stitch, and you will have a megapixel file that you consume in and do everything you want. Which is a reminder, since you don't have zoom built into the camera. If you've got a 36 original of the same basic scene and you come in and crop, so it's now just the sun and the palm trees. You have a zoom. That's how the 40 in the 20 of the 40 megapixel Android phones zoom is they just crop, but they have a ton of pixels, so I would rather whenever I need 36 megapixels, let me shoot it. I don't I don't need every single shot in 40 megapixel Cool those really good questions. And again, that little set of filters that we mentioned here. The pro set is awesome because it does have a very nice to X tele converter, as the new olo clip does. And after lunch, I'll show you the samples that I shot at both the macro super wide angle and telephoto coming from that filter. And it's very, very cool. Thanks, Jack CM Davidson missed the shooting coverage yesterday, and I wanted to know if you could reiterate they are having trouble stopping motion well with the IPhone five and want to know what app you recommend to best stop the action or take multiple images quickly, like you were just talking about Well, in terms of speed, the one thing first advice is get a five s five s is we went through yesterday and Actually, if we I think already the segment that we did on the five s and it's should you upgrade to the camera, that's a separate thing. If you do a Google search on YouTube, supposedly what we did yesterday, that just that segment is up there because I wanted to blast that out because there is a lot of confusion about it. But the five s is gonna be amazing camera, because it will shoot at 10 frames a second at full resolution. So in terms of doing that, it's awesome. Also, when you press and hold down the burst, the shutter, it goes into burst mode, and it automatically will take those Siri's and find what it considers the best images for sharpness and facial recognition and all this stuff in it. So three camera built into the five s is actually a dramatically improved camera, and I think it's gonna be worth it in terms of APS that allow you to go into burst mode. Um, I think that, um ah, lot of these abs, including camera plus, which is one of the popular ones. When we get into stabilizer timer and burst mode, we'll put that up here. So this camera pleasures a bunch of ones and something to do it at different rates. But we love that with RSL ours eso camera plus a number of other ones allow you to do the high speed saving of the files I'm shooting and saving the files. So that is something that I would do The main thing if you're actually trying to freeze the action, if that's the issue, rather than just grab a lot of frames so you make sure and get the focus of whatever the action is, um, that because you really can't control the shutter speed on an IPhone is making sure you're shooting and bright light. Bright light means you're gonna have the sharpest, the shortest amount of shudder being open. The shutter could be open for a very short time, so you're going to get a natural motion blur. If you're shooting in a little light, you're going to get a natural high speed shutter if you're shooting and bright light. So shooting in bright light or taking advantage of the apse that have a burst mode are the two things I'd recommend
Class Materials
iPhoneography Companion Workbook.pdf
Ratings and Reviews
Jack is terrific and there's a lot I learned watching the videos. Of course this is a fast-changing field so some things are dated--some of the apps no longer exist--but I highly recommend this course to anyone wanting a wide and pretty in-depth orientation to the world of Iphone photo apps.
Student Work