Creative iPhoneography
Thanks + Credits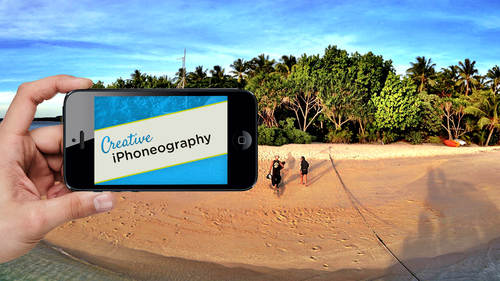 Creative iPhoneography
Thanks + Credits
Lesson Info
Thanks + Credits
Welcome back to Creativelive. This is the final segment of our two day workshop with Jack Davis IPhone. Ah, graffiti. Before we get started, I would like to give a little thanks. So we have some people we'd like to think before we go on. The first people we'd like to think is actually you guys. So you at home, you from around the world, Everyone watching this workshop from the comfort of their own home or at their job? Or maybe whether driving in their car accretive live audience we would not be here if it wasn't for you. So we always just like to give a big welcome and a big things to everyone watching. So we would also like to thank our students in the studio audience. Thank you to all three of you. You guys have been great students, and we've appreciated all your questions and your participation very much appreciated. We'd also like to think the creative live crew. We always say there's so many people behind the scenes that are making a workshop like this happen. And I would just li...
ke to thank Bob who is in the behind the scenes. 14 questions to Jim and I. I'd also like to thank Tyler, our audio person, and also to our amazing producer, Jin A. Who is just amazing producer and person. All right. We'd also like to thank just We are Juckes. They thank you for all of the help that you brought us through this workshop. So we really appreciate you as well. And last but not least, we would like to thank Mr Jack Davis, who was over there busily working and getting ready for the next segment. But, Jack Thank you. You're welcome. Approaches on mine. Thanks for having me.
Class Description
Get ready to take jaw-dropping photos and videos using only your iPhone! Join award-winning photographer Jack Davis for a two-day introduction to the power and sophistication of the iPhone camera. Jack will teach you everything you need to know about using your iPhone to capture dynamic images, panoramas, and high-definition video. You'll explore the benefits and storytelling opportunities that come from always having a high-powered camera at your fingertips. Jack will guide you through the use and selection of apps for enhancing and embellishing photos. You'll also learn about sharing and archiving your photos using videos, slideshows, collages, social networks, web galleries, and more. Whether you're a novice who uses an iPhone as your primary camera or a professional photographer who's ready to leave your bulky camera at home sometimes, this course will give you the tools you need to take amazing photos on-the-go.
Reviews
Jack is terrific and there's a lot I learned watching the videos. Of course this is a fast-changing field so some things are dated--some of the apps no longer exist--but I highly recommend this course to anyone wanting a wide and pretty in-depth orientation to the world of Iphone photo apps.