Crocheted & Embroidered Snowflakes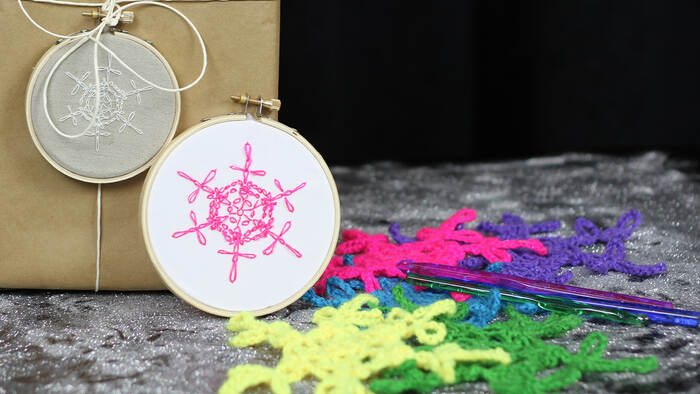 Artist Lisa Solomon will teach you how to crochet and embroider decorative snowflakes to use in a variety of ways. You will learn how to make your holidays more festive with garlands, ornaments, window decorations, and gift toppers.
Reviews
When she taught how to make a single crochet she was actually making a half-double crochet stitch. No confidence in this instructor. Goodbye.